The financial super-app for
Join the waitlist and get notified first to claim the most memorable @solotag:
By clicking "Join Waitlist", I understand and agree to Solo's Terms of Service and acknowledge the Privacy Notice.
I also consent to receive marketing texts from Solo sent by an automated system at the number provided. Consent is not a condition of application approval or purchase. Message & data rates may apply. Text STOP to cancel.
is the easiest way for businesses to pay and get paid.
Get paid. Anytime. By Anyone.
Customers can choose their preferred payment method and can pay you instantly without creating an account.
Solo Cash Card.
Physical† and virtual.
Pay anyone wherever Visa is accepted.
You can send money and spend money easily on your business.
Get notified first and claim the most memorable @solotag
Once you join the waitlist, you can refer your friends to earn more credits, move up the waitlist, and get notified sooner.
FAQ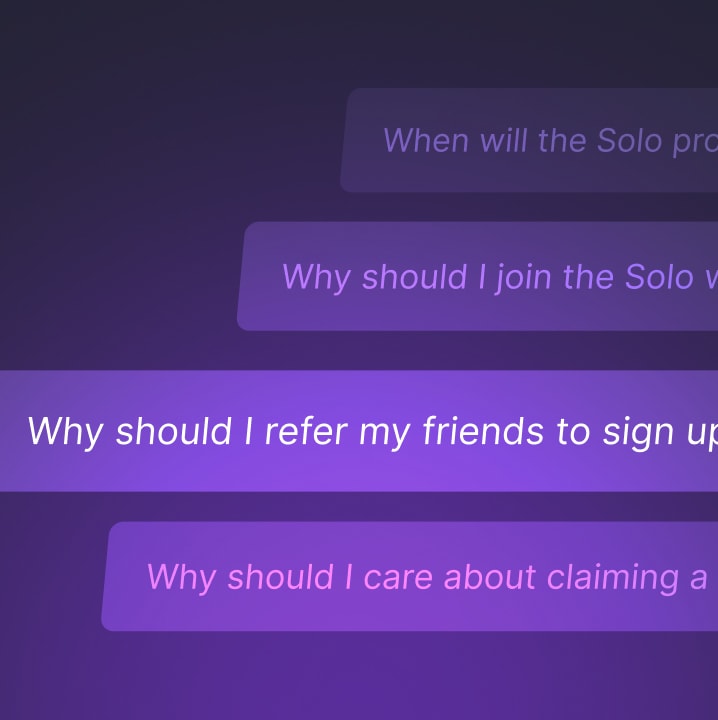 FAQ

† Physical card estimated launch date Oct 2022. Card designs may differ from the actual product.
Solo Global, Inc. partners with Stripe payments Company for money transmission services and account services with funds held at Evolve Bank & Trust, Member FDIC. Solo Cash Visa® Commercial Credit cards are issued by Celtic Bank.