In this article:
10 events that Washington DC area businesses need to know about this year

Which DC events may be cancelled or rescheduled?
Events like business conferences, festivals, and local community happenings can help you grow your business. You and your employees (if any) can develop more skills at a business expo and you gain increase brand awareness and grow sales by participating in community events. 
We've found several Washington, DC area events that you should add to your business calendar. Check them out and see which ones make the most sense for you and your small business. 
PLEASE NOTE: We have made every attempt to be accurate in our information but as you can imagine during the lingering impacts of COVID-19 pandemic, everything is still in flux. Please consult the websites for the individual events and confirm the status of the events you wish to attend.
SAME Small Business Conference
When: February 24, 2022
The 14th Annual Society of American Military Engineers (SAME) DC & Northern Virginia Post Small Business Conference brings together state, local and federal agencies and businesses throughout the DC and Northern Virginia area to network, discuss upcoming contracting opportunities, connect with potential teaming partners, and more!
Get tickets and info at this Eventbrite page.
National Business Federal Contracting Summit 
When: March 9-10, 2022
This summit helps small businesses secure federal contracts through networking with federal agencies and prime contractors. 
At the summit your team can gain valuable education and insights into current trends and opportunities for small business contractors, including legal education and information about threats to contractors. 
This event will help you make new connections and set a course for the future. 
Learn more about the event and register at asbcc.org.
Small Business Expo (virtual)
Small Business Expo is Washington, D.C.'s BIGGEST virtual business networking and educational event for small business owners and entrepreneurs. Join other passionate DC business owners virtually and learn how to increase revenue and grow your business.
Register at thesmallbusinessexpo.com.
National Cherry Blossom Festival
When: March 20-April 17, 2022
The National Cherry Blossom Festival in Washington, DC starts in March and extends through mid-April. This is a great time for your business to embrace community traditions and get involved. 
To get involved directly with this festival, your business can become a sponsor, volunteer, enter the retail window competition, donate something to the silent auction, and much more. 
Your team can also attend the various events together for some fun team bonding exercises. 
Deck out your store in pink and white cherry blossoms during this festival and offer fun deals that are themed around the events. 
Learn more about getting involved at nationalcherryblossomfestival.org.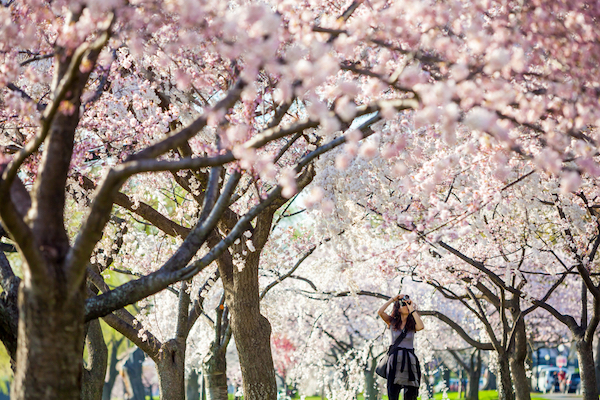 Washington International Strategic Leadership Conference
When: June 12-14, 2022
Improve your leadership skills and help your team grow into better leaders with this conference. Conference highlights include:
Presentations around strategic decision-making and leadership

Presentations on business development strategies and research works

Round table sessions on strategic development
Learn more and sign up for the event at 10times.com.
DigiMarCon America 2022
When: July 7-8, 2022
DigiMarCon was digital-only in 2021 but is back in person for 2022 in Washington DC. DigiMarCon is one of the nation's largest digital marketing conferences and you won't want to miss out. This 2-day event is comprised of sessions with the best thought-leaders in digital marketing. 
Topics of the presentations include, but are not limited to:
Digital strategy

User experience

Mobile marketing and retargeting

Customer engagement

Email marketing

Content marketing

Search engine marketing

Conversion rate optimization

Geo-targeting

Paid search marketing
Learn more at digimarconwashingtondc.com.
Arlington County Fair
When: August 17-21, 2022
This fair is one of the largest free events on the east coast. Your business can become a vendor or exhibitor at the Arlington County Fair. This is a great opportunity to increase awareness of your business and gain new customers in your community.
Have team members take turns manning your booth and give them some time to enjoy the fair and have some fun. 
Another way your business can participate is by becoming a sponsor or volunteering at the fair. Learn more at arlingtoncountyfair.us.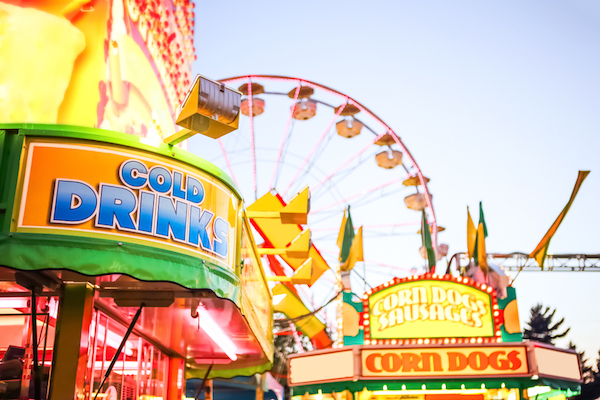 The Atlantic Festival
When: September 2022
The Atlantic Festival went virtual for 2020-21 but plans to return live in the Fall of 2022. Check back often for updates at theatlanticfestival.com.
The Atlantic Festival gathers the biggest names in politics, business, tech, music, books, and more. For three days, this event tackles challenging issues with their celebrity guests and has several opportunities for entertainment as well. 
Past guests include John Legend, Bill Gates, Mark Zuckerberg, Joe Biden, and Paul Ryan. 
Get involved by staying up to date on the event and keeping your customers aware of it on your social channels leading up to the festival, showing how engaged your business is with important topics and community events. 
DC Mac + Cheese Festival
When: Fall 2022*
*no exact date has been specified as of the time of this publishing
Don't miss out on the Mac + Cheese Festival. Some of the top chefs from around the nation come to share their expertise with local chefs. Local restaurants submit their own macaroni and cheese recipes to share with attendees and spread awareness of their delicious food.
Other businesses that are not restaurants can become vendors or sponsors of this fun event. 
On the day of the event, show your support and involvement by offering mac and cheese themed deals and discounts. Share that on your social channels and have fun with it.
Learn more about becoming a vendor or sponsor  and check for schedule updates at www.drinkeatmac.com.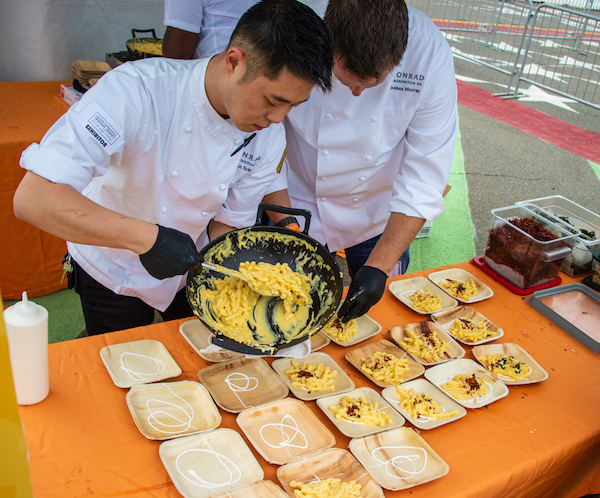 Solo

is the easiest way for small businesses to pay and get paid.

Solo mobile app is now available for everyone
Scan QR to download the Solo App
Solo mobile app is now available for everyone