In this article:
Get your "online persona" figured out

Commit to YOU engaging on social media

Develop a social media plan and stick to it

Ask questions and create polls

Ask for feedback about your business and/or your channels

Tag and re-share RELEVANT influencers, stories, and social media accounts
If you're a small business owner you've probably been told, "You need to be on social media." You may have already tried to set up social media accounts for your business and haven't seen much interest or engagement.
Don't feel bad. Even professional social media consultants don't always have the success they expect, even when following strategies that have worked for them in the past. 
Social media is always in a kind of flux, with algorithms and platforms that are constantly changing and being updated. It can feel a bit overwhelming, especially for small business owners.
In this article we'll give you some basic strategies that can help you achieve more engagement, and hopefully some more customers and sales, via your social media channels.
Determine what kind of personality your social account will have
Before you engage with customers on social media, you need to really think about: 1. what kind of customer you're attempting to engage/attract, and 2. what kind of business you want to be (or more accurately, what kind of business you want to be viewed as being, based on your social media presence). 
This should go without saying, but judging by the slipshod social media posts we've seen from some businesses, you never know. 
This process goes hand-in-hand with knowing how to create and grow an effective brand.  However, you may decide that your "online personality" doesn't necessarily have to align 100% with your in-store or online storefront experience. It's probably best that they are somewhat aligned so your customers know what to expect, but you may use more humor, say, in your Instagram or Twitter persona than you might during in-person interactions with customers when conducting business. 
Think about every aspect of your online persona, and make sure you're consistent. Are you going to be playful? Sarcastic? Humorous? Serious? Informative and practical? Cheerful and bubbly? What's your position on political posts and commentary? Do you censor/ban content from online trolls or do you ignore them, or even humiliate them to gain props from other readers?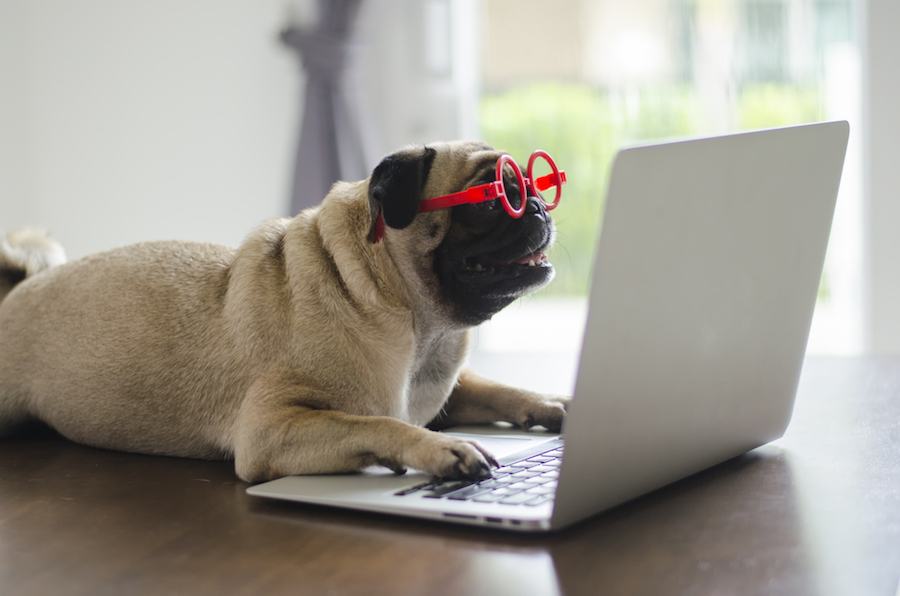 In big business accounts, a playful and even a bit irreverent tone often produces the most widespread likes/shares/engagement. People like to see multi-million-dollar corporations taking snarky, playful pokes at each other via Twitter, Instagram, and Facebook. But make sure you get the tone right or your customers could view your "playfulness" as "petty."
It's important to know what kind of responses and content you create, as well as which types of social media posts you like an share, and then stick to it. 
You can measure the success or failure of your approach as you track your engagement using analytics tools from Facebook, Twitter, Instagram, etc.
YOU need to actually engage on social media
If you want engagement/likes/followers/hashtags/whatever on social media, you must be willing to engage. This will not be something you can do sporadically or infrequently. Today's customers are online at least several hours every day, and when they reach out to ask you questions or respond to your requests, they expect near-instant feedback.
It's a tall order for a business owner to run the business, deal with customers, and also stay on top of social media and online engagement, but unfortunately that's often the nature of the beast for truly small, local concerns. You'll just have to do the best you can. 
Ideally, it's best to have someone dedicated to handling social media if possible—someone who can perform other tasks, particularly when it's slow or until you have a robust following, but who can then move into a more full-time social media management position when needed.
If you still haven't set up your business's profiles on Facebook, Twitter, and Instagram, here are some helpful, step-by-step walkthroughs and tutorials:
You may also like:
Develop a social media plan/schedule and stick to it
You should be as responsive as possible to all incoming questions and posts, but as far as creating and sharing content, you should develop a social media plan and dedicate time and resources to it.
People will come to expect regular content, and if you keep up with your schedule, it's more likely that they'll engage and like/share your content. 
Now, pay attention: Don't over-post (but post regularly). This means you shouldn't be annoying, but you should be posting content often enough to stay on the mind of your followers. It's better to post one bit of content a week, rather than post nothing for a month and then post 4 new bits of content in one day.
Space them out and try to maintain at least a weekly schedule if possible, or even several times a week if you can keep up with it and your research determines your followers like and expect you to post that often.
You may also find that certain times of the day or certain days of the week perform better as far as engagement. This is where those analytics tools we mentioned earlier come in really handy.
Ask questions and create polls
Social media is changing human culture because it allows people to feel connected and is interactive (and addictive). When people get to "influence" the outcome of something they feel is important, they derive satisfaction from it.
For this reason, asking questions and creating polls is one good way to get more people to interact with your social media channels. This can be as simple as a salon posting two types of hairstyle and asking followers to vote on their favorite, or a restaurant creating a poll for this week's "daily specials" and letting followers rank them in order of preference.
Or you might ask what your customers would prefer: a 10% off virtual coupon that's good for 5 visits, or a 50% off on one item coupon that they can use once. Things like that.
This has the dual purpose of getting your followers to engage, as well as providing you valuable feedback for your business.
If you have decided that your business's social media presence is the type to discuss things outside of work subjects, you might ask about local policies, favorite new albums, classic movies, Star Wars characters, TV series, celebs, cars, or whatever else you're interested in (or think your customers might be interested in). People love to talk about their hobbies and share their opinions about all sorts of things.
Make it interactive and fun for your current and potential customers, and you may see your engagement on social media increase.
Ask for feedback about your business and/or your channels
Everyone likes to feel heard, and everyone thinks their opinion matters. When you ask for it, people will share it (and they may share it regardless!). So get specific and ask for feedback about what your store is doing well, and maybe not so well.
You can ask followers to "upvote" or "like" their favorite suggestion or piece of feedback, and make sure you follow up and post about the changes you decide to make based on that feedback.
Even if you're asking for feedback about how you run your social media channel, this can be very helpful and increase engagement.
Tag and share RELEVANT influencers, stories, and social media accounts
If you have determined that it's appropriate for your social media channel, you can encourage likes and hashtags that mention your business/social account. You can offer discounts or other perks when people "like" or "follow" you on a certain platform, or when they use hashtags like #[yourbusinessname] and #[yourproducts]. Social media tracking tools like Hootsuite can help you set up notifications for all your online mentions, even misspelled ones.
Think about the types of social media YOU like to consume, and examine what they do and see if you can emulate some of their strategies. If you can get a mention or "shout out" from a popular influencer, it can have big results. 
This works best when it's "organic," meaning, it happens naturally and the influencer or popular social media user actually does use your products, eat your food, or like your social channel. People can usually tell when people are paid for endorsements, so go into those agreements very carefully.
Another note: make sure these cross-posted or re-shared stories or posts are actually relevant to your business, and/or it makes sense for your business's online persona. A record shop might be perfectly fine tagging a post celebrating the release of a Danish death metal album, but it might not be right for your tax preparation business's social media account.
Stay on top of your online reputation as well as your social media accounts
The first place most potential customers look when considering spending money at your business is your business's profile on the popular review sites like Yelp and Google My Business. 
What they find—or don't find—there can determine whether they actually visit your business, so it's important to keep up on your review site profiles as well as your social media accounts.
Solo

is the easiest way for small businesses to pay and get paid.

Solo mobile app is now available for everyone
Scan QR to download the Solo App
Solo mobile app is now available for everyone