In this article:
9 local events that Houston small businesses should take advantage of this year
Attending events, business conferences, and expos is a great way to take your business to the next level. You can gain new skills for you and your employees, and grow your network. Community-based events can help increase your local brand awareness, gain new customers, and even sell products and services. 
Not sure where to start? These Houston, TX area events are the perfect opportunities to add to your business calendar. 
PLEASE NOTE: We have made every attempt to be accurate in our information but as you things may change due to unforeseen circumstances. Please consult the websites for the individual events and confirm the status of the events you wish to attend.
Houston Crawfish Festival in the Heights
When: March 5, 2022
The Greater Heights Area Chamber of Commerce Crawfish Festival is Saturday, March 5th. Come out and support your community and shop local. Vendor booths, Kids World, live music by Lucid Illusions, Idol of the Heights contest, cold beer and the best Crawfish in the Heights! To become a vendor please email Donna at crawfishvendor@gmail.com. To become a sponsor please email Liz at elizabeth.perez@caliberhomeloans.com. Tickets and more info here. 
FOCUS Business Conference
When: March 12, 2022
At this conference, business owners, entrepreneurs, and investors gather together to discuss the best ways to increase revenue and grow your company. The events of this conference are focused for the modern entrepreneur. 
Throughout the day you'll hear insightful TED Talks, participate in workshops, attend panels, and enjoy the fun of cocktails, food, and booths in between sessions. 
Sign up now at focusbusinessconference.com.
Energy Marketing Conference Houston
When: March 28-29, 2022
Energy Marketing Conferences EMC brings together over 600+ industry professionals from energy companies, utilities, marketers, vendors and suppliers in the retail energy industry to network and learn. EMC is the largest gathering of retail energy executives in North America. Info here.
DigiMarCon South
When: May 26-27, 2022
DigiMarCon is one of the largest digital marketing conferences that you won't want to miss. From improving lead generation and sales to increasing customer loyalty, the agenda at DigiMarCon will help you enhance your marketing efforts. 
Some featured topics at the conference:
Web experience management

Usability and design

Video marketing

Social media marketing

Email marketing

Geo-targeting

Conversion rate optimization

Growth hacking

SEO 

Paid search marketing

And more!
Buy tickets for this conference at digimarconsouth.com.
Freedom Over Texas
When: July 4, 2021
Freedom Over Texas is Houston's annual Independence Day celebration. Music and fireworks take place at Buffalo Bayou with famous country artists as the headliners for the shows. 
Your business can take part in the festivities by sponsoring the events, setting up a vendor booth, or taking your team to enjoy the fun! Throughout the week leading up to the festival, create 4th of July themed discounts and offerings that will get your customers excited. 
Contact the City of Houston to learn more about becoming a sponsor or vendor. Or check here for updates: https://www.houstontx.gov/july4/.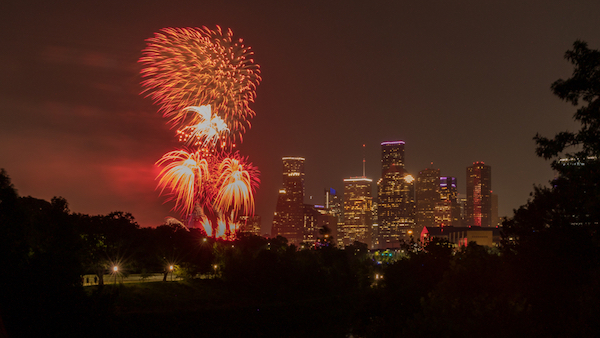 Houston Home and Garden Show
When: September 16-18, 2022
The all-new Houston Home and Garden Show is a great opportunity for businesses to connect with homeowners. Share your services and products that consumers can use to help their home. 
Past exhibitors have found this show to be one of the best advertising opportunities they engage in. The best part is you get to benefit from all of the marketing efforts of this large event. All you need to do is sign your business up for the show and attend. 
Want to learn more about attending or becoming an exhibitor? Visit https://www.houstonfallhomeandgardenshow.com/
Oktoberfest Houston
When: TBD (September or October 2022)
Don't miss out on Houston's annual Oktoberfest. Get the best of German and Texan culture throughout the festivities. Dress up in your finest Lederhosen and enjoy the polka music as festival-goers try the best craft beer Houston has to offer.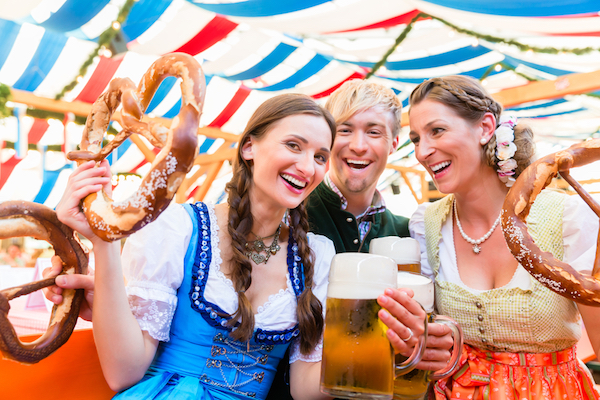 Your business can get involved by becoming a vendor or sponsor at the festival or by creating Oktoberfest-themed offerings throughout the festival. 
Learn more about how to get involved and confirm the 2022 dates at oktoberfesthouston.com.
Texas Renaissance Festival
When: October 8-November 28, 2022 (ending date TBD)
The Texas Renaissance Festival takes place over the weekends throughout October and November as the nation's largest one of its kind. Each weekend has a fun theme to keep the events exciting and unique. The themes include:
Oktoberfest

1001 Dreams

Roman Bacchanal

Pirate Adventure

All Hallows Eve

Heroes and Villains

Barbarian Invasion

Highland Fling

Celtic Christmas
There is tons of fun to be had as festival-goers explore the cobblestone paths of the recreated 16th-century village. 
Your business can become a vendor for the festival or take part in the fun by coordinating your offers with the different themes each week. 
Learn more at texrenfest.com.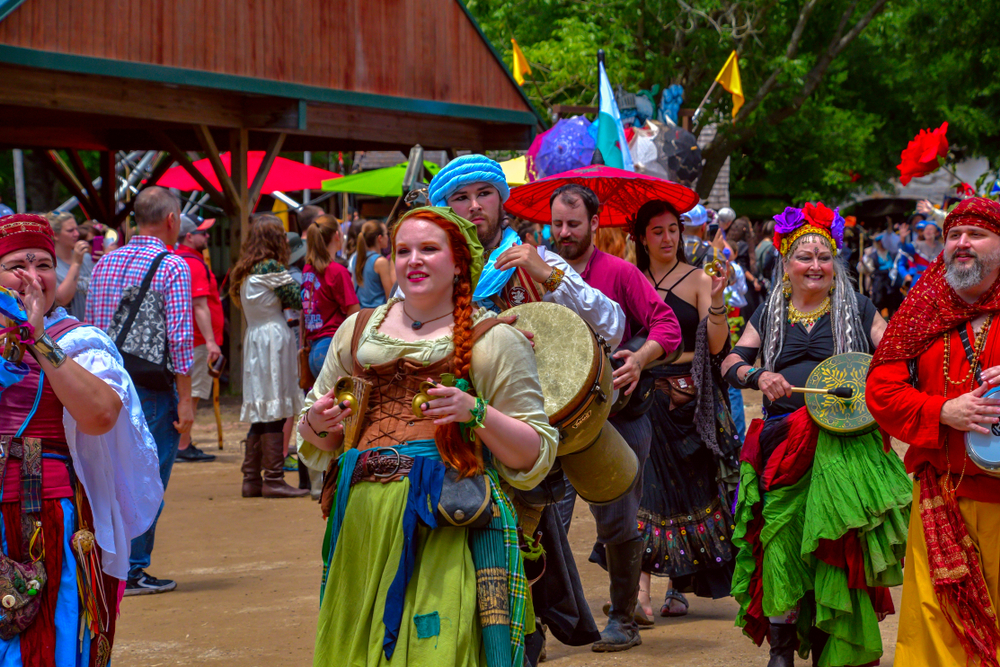 Small Business Expo
When: November 15, 2022
The Small Business Expo is Houston's largest networking and education event for business professionals. Learn how to increase your company's revenue and grow your business with the various workshops, presentations, and breakout sessions. 
You can get inspired by other local entrepreneurs and small business owners, connect with mentors in the business world, and even spread awareness for your own business by becoming an exhibitor at the event. 
Attend the event for free by registering at thesmallbusinessexpo.com.
Enhance your marketing strategy with review management
As you get involved in various events throughout the year, be sure to include a strategy that helps you maximize the benefits of your new customers. New customers bring new opportunities to leave your business online reviews, which in turn helps bring even more customers—and the cycle continues. 

Solo

is the easiest way for small businesses to pay and get paid.

Solo mobile app is now available for everyone
Scan QR to download the Solo App
Solo mobile app is now available for everyone