In this article:
Are free website hosting and domain services really free?

Advantages to free web hosting and domain

Disadvantages to free domain and website hosting

The "almost free" option for web hosting

The importance of building a solid online presence
If you're reading this article, you are likely aware of the importance of creating and maintaining a small business website. Every small business needs a website, even super-small one-person concerns, if for no other reason than to attract more local customers and improve your local SEO. But a good, simple website site can be a robust marketing, customer relationship management, and sales tool, rather than be merely informative. 
Small business owners are almost always on a tight budget, so you may be tempted to use any of the thousands of "free web hosting" or "free domain" options available. Several of the major website builder platforms offer a free option, as Wix does.
Naturally, like the man once said, there is no free lunch. Everything that's "free" actually costs you something, whether in time, convenience, features, control, bandwidth, advertising space, or any number of other ways.
Let's go over some of the pros and cons, and some of the advantages and features, of some of the "free" domain and web hosting options, so you can make a more informed decision.
(Please note: we have made an effort to provide accurate information as of the time of the publication of this article, but of course prices and features may change without notice.)
Advantages (or "pros") to free website hosting and domain
There are dozens, even hundreds, of free web hosting and free domain services, so obviously there are significant upsides or "pros" to going this route.
It's, well… free!
If cost is your primary concern when getting your website up and running, then you can't do better than free. There are tradeoffs (see below) but you absolutely can get your domain and your web hosting for free.
Usually quick to get set up
Many free hosting and domain providers can get your site "on the web" almost instantly. If you want to redirect your own, previously purchased domain, that can take a little while (and most don't allow it; see below), but if all you need is "a website for your business," then you can get yours built and functional in almost no time.
Simple to use
Simple is often best for busy small business owners, and nearly every free web hosting and domain provider makes it very simple to get your website built and online. You don't have to know any HTML or code or, really, any design principles. If you can drag/drop items around a computer screen, and maybe select/highlight/copy/replace text, you pretty much have all the skills you need.
Many offer templatized website builders, pre-built pages, and tutorials
With some of the free sites, you get access to pretty impressive array of website building tools, templates, free stock images, and tutorials. Wix is a very popular choice here.
Disadvantages (or "cons") to free website hosting and domain
Now that we've covered some of the benefits to using a free hosting and domain service, let's talk about some of the tradeoffs.
On-page advertisements
In the digital realm, "free" always comes with a cost, and one of the primary ways you pay for free web hosting and domain is with ads that will appear on your website, pretty much on every page. 
Depending on the site you use, these can be either pretty unobtrusive or pretty obnoxious. Some sites put their ads in a banner along the bottom of each page, while some keep them prominently at the top, and make them "sticky" so they move down as you scroll through your pages.
These ads may be a simple pitch to visitors of your site that they should use the same free site builder you used (Wix.com does this, for example), and they may be for products and services that are related to your business's products and services. Or, they might be completely random banner or pop-up ads, some of which might be for things you don't want to be associated with.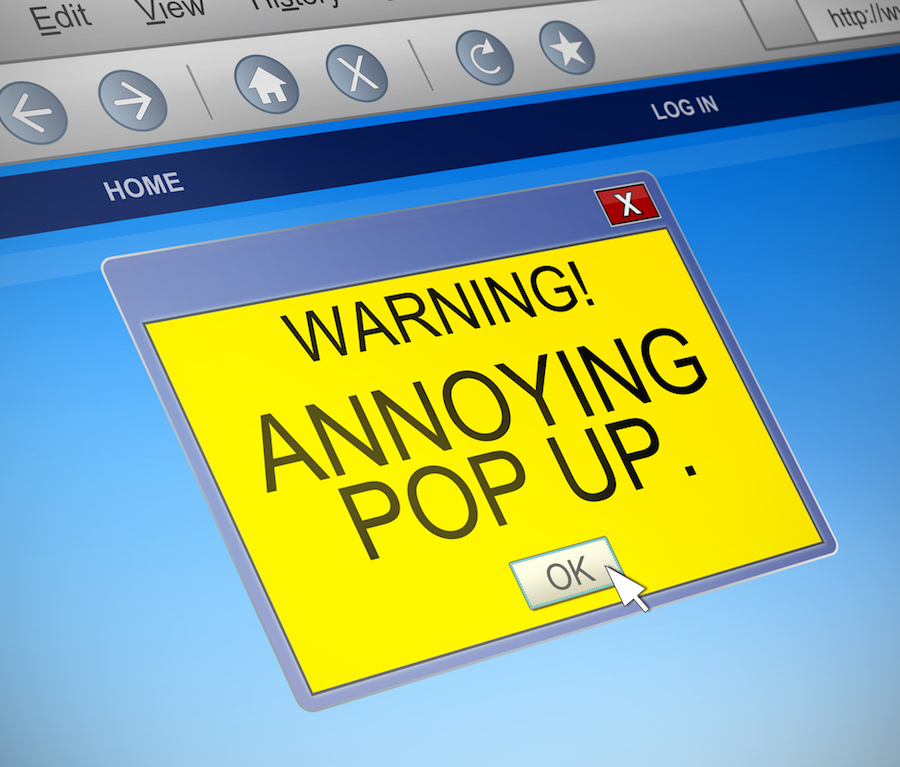 If you want to get rid of the ads, many of these service providers will remove them for a monthly fee… but then your free hosting and domain isn't free anymore, is it?
You generally can't use your own custom domain name
Most free domain and hosting options don't allow you to specify a custom domain (i.e., www.yourbusinessname.com). Your business website will be hosted on the "cloud" via their servers and on their domain, which means your website address will typically be something like [yourusername].[thefreehostingsite].com/[yourbusinessname] or at best [yourbusinessname].[thefreehostingsite].com. This doesn't exactly roll trippingly off the tongue and isn't easy to remember or market.
Some companies allow you to upgrade to a custom domain (or redirect one you already own) for a small cost, but then, it's not actually free anymore. Are you starting to see how this works?
Bandwidth throttling and limited or no storage
Bandwidth is basically like the utilities company of your site. Data is the "water" that makes your site run, and you pay for what you use. If you have a lot of visitors/traffic to your site, you use a lot of bandwidth, which your hosting company has to pay for.
For free hosting and domain providers, it's common to limit your "free" bandwidth severely, because, after all, you're not paying for it. And if you have images or videos hosted on your webpages, they can eat up a ton of bandwidth whenever they're streamed or downloaded.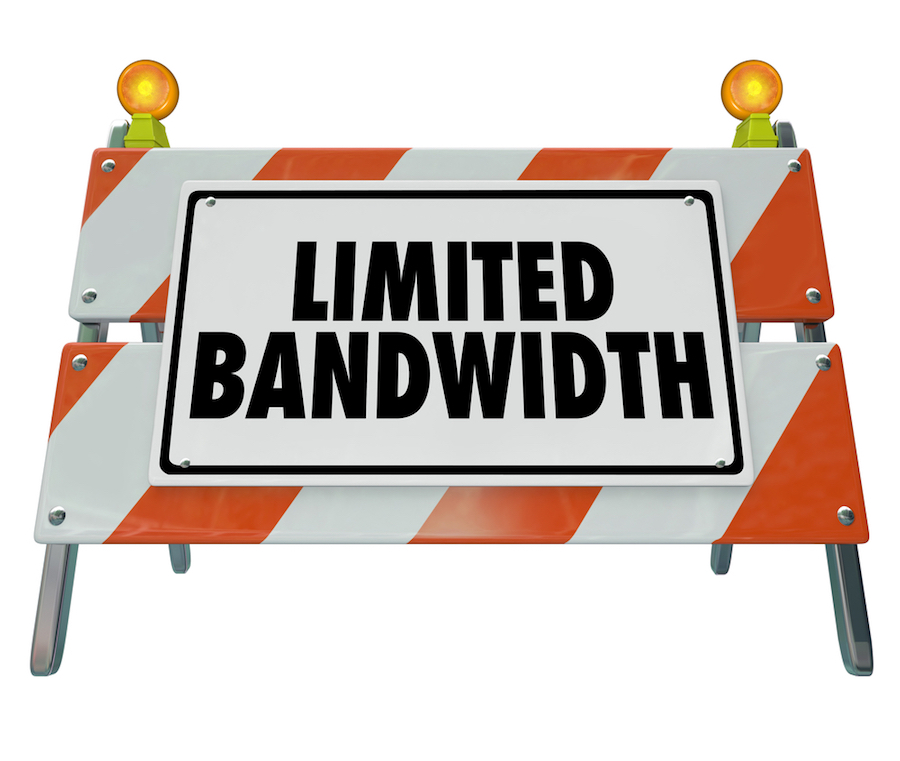 Storage is almost always capped as well, because every image and video and music file and .pdf on your website, and every item in your online store has to be stored on the free host's server, which you're not paying for. So if you have a good amount of content and images to store, you'll probably bump up against your limit pretty quickly.
Once you know what level of bandwidth/usage and storage your website will require, you can generally upgrade to a paid plan that fits your needs.
Limited design and template options
This is an issue with all templatized online website builders, but particularly for free options which sometimes can be even more limited than the basic "pay" versions. While they make things easier for novices and you can create a great-looking site using some of them, there is necessarily a limitation on the design and template choices you can choose from.
Some, like WordPress, allow pretty robust plugin and customization options, particularly if you know a bit of code, but with most free options you'll be selecting from a few pre-designed layouts, within which you can usually make certain customizations.
Again, if all you want is "a website" that looks good enough to make your business seem professional and provide contact information and current hours (which is indeed valuable), then this may not be a concern for you.
Poor on-site performance, questionable SEO, and spam
All pre-built, templatized webpages can potentially suffer from website performance issues like slow page loading, poor image loading, and other problems. The fewer options you have for on-site optimization, the less control you have over page load speed and other performance of your pages.
In addition, Google and other search engines might not "see" your free site and recommend it in search results as often as you think they should, if you are using a free site hosting service. This is because free site hosting companies might be tempted to stuff too many websites on a server than it can safely handle, which can cause lag and other performance issues. Since page load speed is one of the key factors in Google's algorithm, this in turn can induce Google to remove your site from search results.
Another issue is that the host company itself may be engaging in practices that search engines consider "spammy" and this will trickle down to you if you're hosted there. Depending on what ads they run, you might be inadvertently advertising questionable products and services or even including links to malicious software or malware on your site (this is somewhat unlikely but it is possible depending on how reputable your free site host is).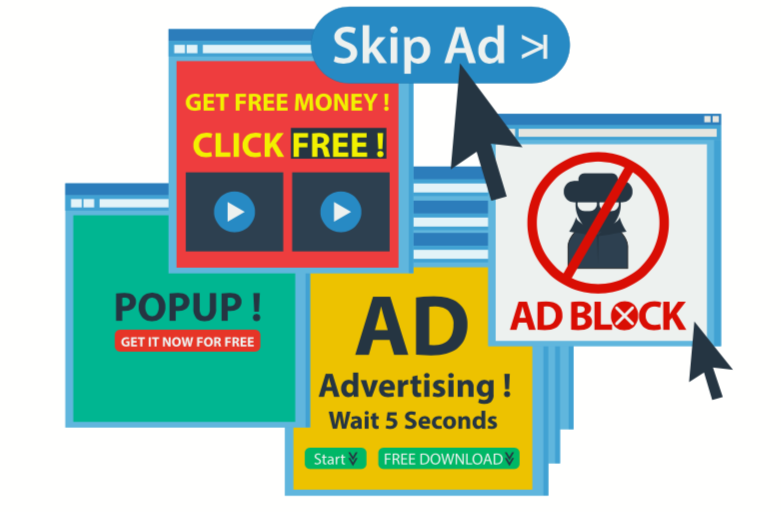 Potentially lower-tier support 
Since you're not paying the company anything, they may not prioritize fixing any issues that may come up. 
On the other hand, if you pay for "VIP" customer support on some website hosting sites, you can skip the line and get higher levels of personalized service in case of service outages, downed websites, and other broken functionality. If you are not paying them anything, you may just be subject to the luck of the draw, or even get no response at all.
If getting someone on the phone/chat/email quickly in the case of trouble is valuable to you, then you should make that a priority and pay for the full-service site.
Free websites can seem "iffy"/not legitimate
A basic webpage with a bunch of unrelated banner ads plastered all over it doesn't exactly paint your business in the best light. If you're trying to capture local searches and give out basic information about your business, this may be sufficient. But to truly help support your brand, your website should ideally be an extension of your physical space. 
With some of the free options out there, this may or may not be a possibility. 
The "almost free" hosting and domain option
I think we can all agree that $2.95 a month for web hosting is pretty much a steal. Well, that's what you will currently pay for a WordPress website when you sign up via BlueHost. ($2.95 for hosting, or $4.95/mo for building a website using their drag-and-drop Wordpress builder.)
Truth be known, it's really not that expensive to get your own custom domain registered (usually around $15 a year or so), and web hosting can be as little as $8 a month, with no ads and enough bandwidth and storage to meet the needs of some small businesses.
If you want to sell things via your website, you're going to want the ecommerce functionality and shopping carts, along with the increased bandwidth and storage that go with it, and in that case we're talking (ballpark) about $30/month for hosting (BlueHost's online stores start at $15.95/mo), and more if you need additional storage, bandwidth or features, so usually the truly free option is not the right choice for you in that case.
When you consider how important a website is for small businesses, the fairly low cost of building and maintaining a professional-looking, highly functional website seems like the biggest bargain in the world.
Work to strengthen your online reputation
Getting your small business website up and running is a key part of building your online presence, but it's not the only thing you need to do. Online review sites like Google My Business, Yelp, and TripAdvisor are extremely important for local businesses.
When you get regular online reviews and engage with your customers online, everything about your business performs better online, including how your website and online listings show up in local search results.
Solo

is the easiest way for small businesses to pay and get paid.

Solo mobile app is now available for everyone
Scan QR to download the Solo App
Solo mobile app is now available for everyone