In this 8-minute read, we'll go over the best lead generation websites for contractors and freelancers, discuss what is a lead generation website for contractors and freelancers, how can you get more leads as a freelancer, the benefits of using lead generation for freelancers and contractors, and go over the top lead generation companies for freelancers and independent contractors.
As more people take to freelancing and doing independent contract work to become their own boss, the freelance world is getting that much more competitive. And just as with other small businesses, you need to find the best ways to market yourself and keep up with the competition if you want to thrive in this ever-growing market. 
One of the best ways that you can ensure continued business and success is to come up with a lead generation strategy. In this article, we'll discuss some basics that you should have in your lead generation toolbelt as well as some of the top lead generation websites and platforms for freelancers and contractors. 
What is lead generation for freelancers and independent contractors?
Lead generation is the process of getting new clients to do business with. Each new potential client is a lead. In order to move forward with success in your freelance career, you'll want to make sure you have a good lead generation strategy in place. This is how you will gain new customers and continue to grow your income. 
Especially in the beginning, freelance and independent contract work can be sporadic. If you make enough to cover your bills one month, there's no guarantee that you're going to have the jobs in place to continue to cover them the next. And it's important to make sure you can continue to increase your business and income so that you can save and live the life that you want. After all, that's why you're doing this, right?
Coming up with a lead generation strategy can help create a little more consistency in the work that you get month to month and ideally even land you some long-term clients. 
How can you get leads as a freelancer?
There are tons of ways that freelancers and independent contractors can generate their own leads. It all starts with knowing your strengths, identifying your service offerings, and having an ideal client in mind. Once you know those three things, you can really start to market yourself as a freelancer to generate new leads. 
Here are a few basic ways that you can and should be marketing yourself to help get new leads:
Create a website. 
Every business needs a website, and you now have your own business as an independent contractor. Whether it's a freebie website where you just display your portfolio of previous work or have an in-depth website of your services with an ongoing blog, you should have a website. This will show potential leads that you are a serious professional and provide them the opportunity to learn more about you before reaching out. 
Optimize your LinkedIn profile. 
It is difficult for businesses to find qualified leads for the jobs they are hiring for and many businesses will take to LinkedIn to look for job prospects. There are several tools out there that help businesses scan through LinkedIn by searching specific phrases, experience, and current jobs. If you optimize your LinkedIn profile to include all of the relevant experience, skills, and job positions that your freelance work provides, that will open LinkedIn up to generate leads for you. 
You can also join LinkedIn groups that are relevant to your niche. 
Get reviews from your clients. 
Let your previous clients help you shine by providing reviews and testimonials for your work. Place those on your website and various profiles to demonstrate your experience and customer satisfaction to potential leads. Reviews are a power client conversion tool that you should always be growing. 
Use lead generation companies for freelancers. 
Lead generation companies and websites provide platforms where businesses are looking specifically for independent contractors to help them out with more specialized services. Create your own profile on these sites and get a couple of clients from it, then let the work come to you once you've built up your profile a little bit. 
Benefits of using the best lead generation websites for contractors, freelancers, self-employed
Lead generation websites are a powerful tool for gaining new work as a contractor or freelancer. They almost eliminate the need for external marketing (like LinkedIn and your own website), however you should still market yourself for social proof and to provide more opportunities for gaining new clientele. 
Some sweet benefits of using lead generation websites for freelancers:
Optimized strategy. Lead generation sites are built for the exact purpose that you need them, to help you gain new clients. The strategy for generating leads is already built into the platform. All you need to do is get your profile set up 
Automated leads. After you've acquired a couple of clients through your lead generation site, and received reviews from them if you can, you may start seeing requests from new clients without any previous outreach to them. Simply having a well built profile and proven experience can be enough to have leads organically come to you 
Build long-term client relationships. You can find solid long-term clients through your lead generation sites because they are already looking for someone to help with the services you provide. And after trying you out, they may determine that your services are beneficial to their company for the long haul. And the more long-term relationships you can build, the better off you'll be 
Better opportunities for reviews. It can be hard for freelancers to get reviews online, but lead generation sites make this easier because it's built into their platform. Most sites provide the opportunity for your clients to review you and vice versa 
Top lead generation companies for freelancers and independent contractors
Lead generation websites exist within all industries and fields of freelance work, but these are some of the best lead generation sites for general independent contract and freelance work. Most provide opportunities across all fields, so no matter what you specialize in (or even if you don't have a specialty), you can find some new work. 
1. Upwork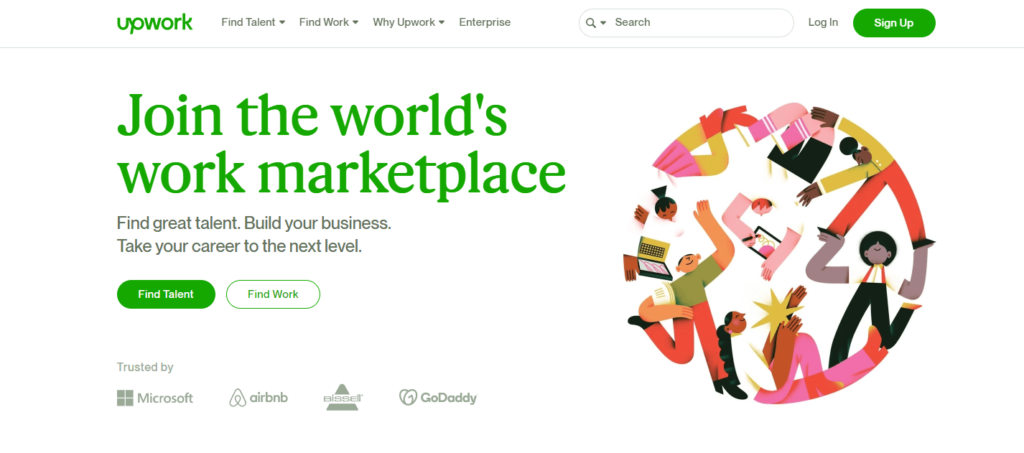 Upwork was created to connect businesses with talent (YOU!) and make everything a little easier for all parties involved. As a freelancer, you can sign up to find work and then start searching through the available opportunities in your field of expertise. Businesses post the jobs that they need done and you can reach out to bid on them. 
Once you've had a few successful jobs, you have a better chance of businesses seeking you out for more jobs too. 
2. Fiverr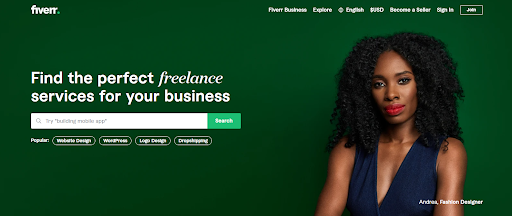 Fiverr guides you through the process of gaining new business by having you select your skillset and then providing opportunities within that field. Once you are set up as a "seller" on their site, you will be able to bid on available jobs and start gaining new clients. Alternatively, you can also create your own "Gigs" for businesses to find and order. Fiverr prides itself on the fact that you get paid on time, every time, too. 
3. Toptal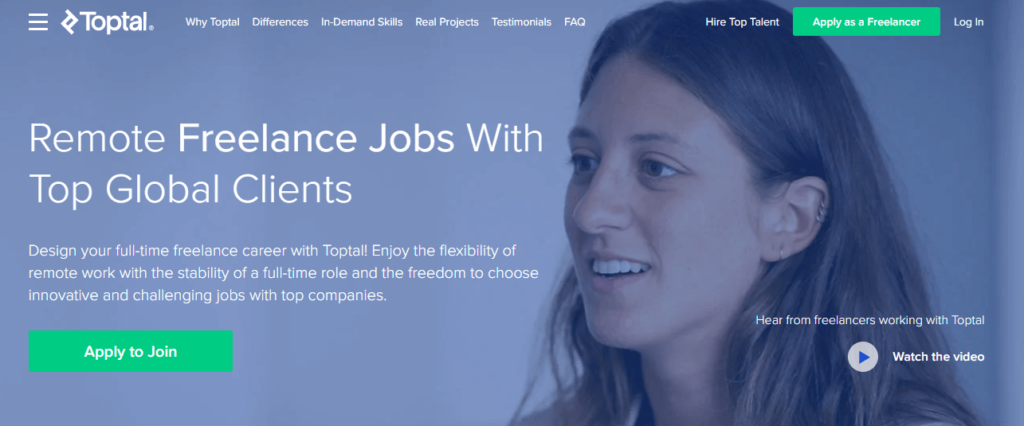 Toptal touts that it represents the top 3% of freelance talent in business, design, and technology. So if you have the skills and experience to show that you have what it takes to be in the top 3%, then apply as a freelancer on Toptal. They'll provide you opportunities to work with leading brands and startups. All clients on Toptal are thoroughly vetted so you can feel secure in the people you are doing business with and know that you'll get paid on time. 
4. PeoplePerHour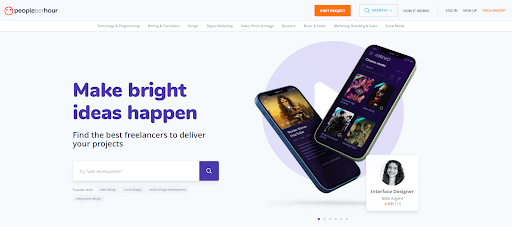 In 2007, PeoplePerHour set out to help entrepreneurial minded people break the 9 to 5 mold and start working for themselves. You do need to apply to become a certified freelancer on this site, and once you are approved, you'll gain access to available projects all over the globe. Not only can you search through new project opportunities, but you can also create your own offers for businesses to buy your services from you. This provides a great opportunity to build relationships that could turn into long-term clients. 
5. Freelancer.com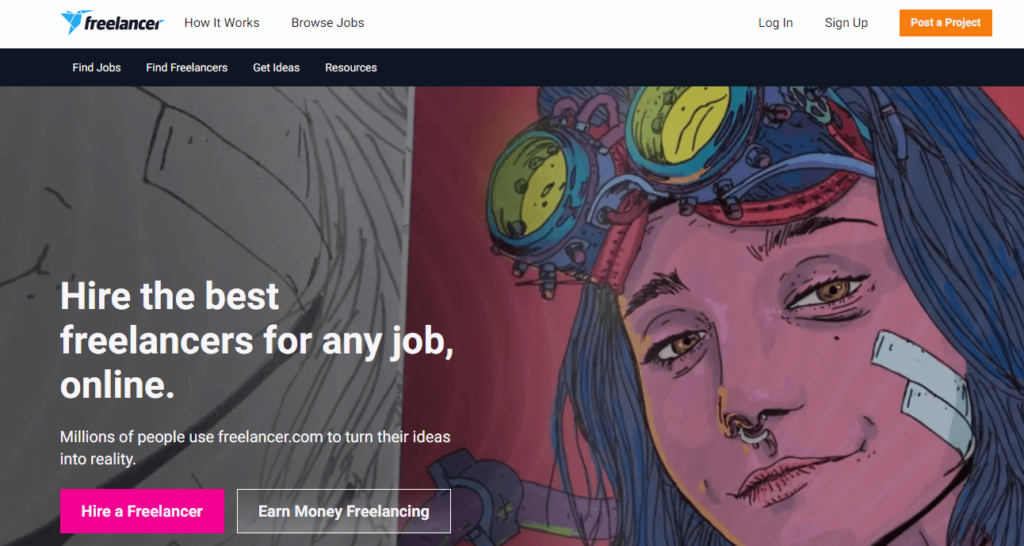 Freelancer.com has a wide range of projects from those that require little to no experience to those that need the top talent available. All you need to do is complete your profile by including your skills and expertise, a professional photo, and going through the Verification Center checklist. After that, you can start browsing through and bidding on available jobs.
6. Guru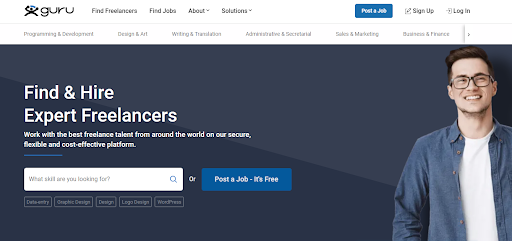 Guru is like most other freelance lead generation sites in that it allows you to create a profile and start bidding on jobs (may the best bid win!) But it also has some additional capabilities, like building a team. You can use the WorkRooms features to add team members to your team, assign roles to team members, share files, and keep track of progress. If you have a small team of freelancers that you manage alongside yourself, this could be the perfect site for you. 
7. TaskRabbit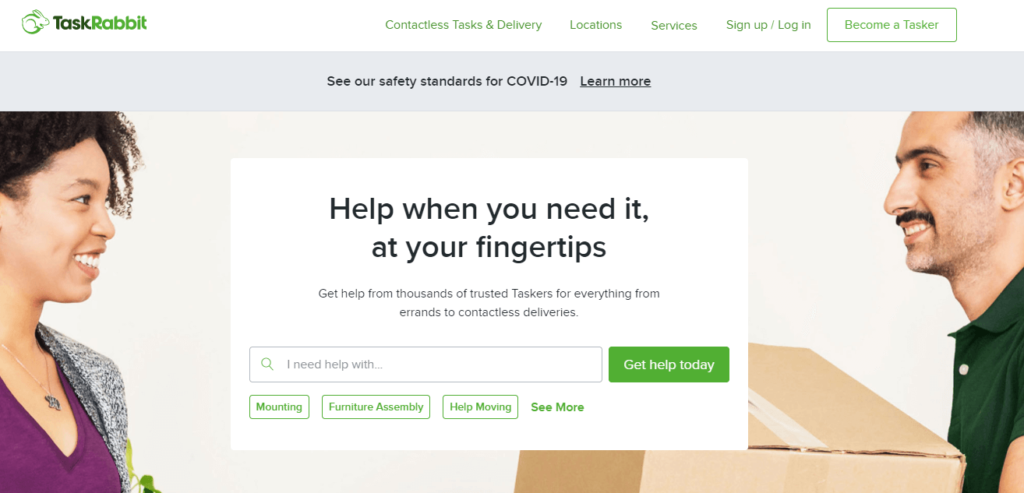 While most lead generation websites for contractors and freelancers focus on advertising your specialized skills, TaskRabbit allows people to bid on everyday tasks that individuals and businesses need help with. This allows you to start breaking out on your own and working your own schedule while also not requiring the skills and experience that many other lead generation platforms require. 
With TaskRabbit, you can run errands, make deliveries, and do countless little jobs to provide yourself extra income while helping those in your community.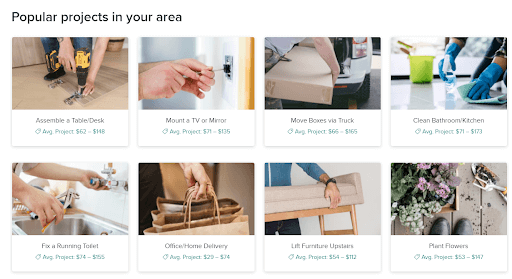 There you go! 5 top lead-gen sites for freelancers, gig workers, and contractors. Get to work!

Solo

is the easiest way for small businesses to pay and get paid.

Solo mobile app is now available for everyone
Scan QR to download the Solo App
Solo mobile app is now available for everyone