In this article:
What is swag?

How can you use swag?

Best swag ideas for restaurants and cafes

Tips for choosing your swag
As you think about upping your marketing game for your restaurant or cafe, you may want to consider the potential that lies with swag. From increased brand awareness to better customer loyalty, swag can provide great perks to your customers and your business. You just need to have the budget to get started. 
What is "swag"?
Swag is essentially merchandise with your branding on it. You know those pens you "accidentally" take from the bank now and then? That's technically swag. 
Swag can come in the form of t-shirts, water bottles, key chains, pens, and so much more. Basically anything you can slap your logo on!
How can your restaurant or cafe use swag?
Brand awareness and customer loyalty are big components of marketing. The more your brand is out there and the more people see it, the more potential you have for getting new customers. And the more customers you have that are loyal to your brand, the more people you will have spreading the word about your restaurant. 
Swag can help enhance your brand awareness campaigns. Instead of billboards and radio ads, you have people out there in the community wearing your t-shirts and hats. It might stir up a conversation, or at the very least be seen by many other people, sparking that initial view of your brand. 
People love freebies and touting brands that they love. Giving away fun items like restaurant swag to your customers can help increase their loyalty to your brand. It helps build and maintain a relationship with them. 
That's not to say that you always need to give swag away for free. If you have a killer brand that people love and want to show off, you might consider selling some merchandise right from your front counter, on your website, or even right on the menu! 
If you have a unique restaurant that creates a memorable experience for customers, they may want a souvenir to remember you by, especially if they're only visiting. Think of chains like Hard Rock Cafe and Bubba Gump Shrimp Co. People love to buy their merchandise when they stop by. 
Some restaurants even leverage their swag to create a type of loyalty program. Anyone wearing a restaurant's official cap, t-shirt, or other gear gets a free dessert, or a 10% discount, or priority seating, or whatever else you can think of. This builds customer loyalty and encourages them to market your restaurant by wearing your brand more often.
Best swag ideas for restaurants and cafes
Convinced that you need to get in on the swag game? Check out these fun swag ideas for your restaurant or cafe. 
T-shirts, hoodies, and other apparel
Apparel is a great way to get your brand out in the community. People need to wear clothes, and they love to support local brand that they are fond of. Create some fun t-shirts and hoodies that your customers will want to purchase. Maybe even have a punch card system where they get a free t-shirt after a specific amount of purchases or money spent to encourage repeat business. 
Other apparel ideas include baseball caps, beanies, aprons, and sweatpants. 
Sites like Vistaprint and AnyPromo.com are great places to get your branded apparel from.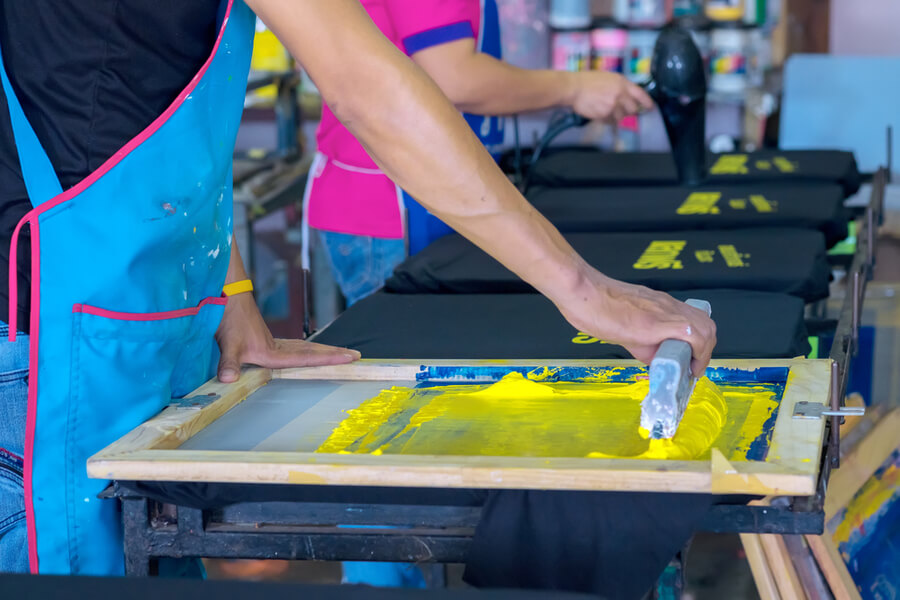 Cups, glasses, and mugs 
Travel mugs, wine tumblers, cups, and shot glasses are all popular swag items in the restaurant and cafe industry. They are great souvenirs that your customers will use for years to come. It may even spark a memory now and then that drives them to come to your restaurant or cafe for their next meal. 
For cafes in particular, you have a great opportunity as you sell travel mugs. You can offer to fill the customer's mug for free with any mug purchase. 
Want to get started? Check out AnyPromo.com where you can get insulated travel mugs starting at less than $3 a piece. 
Reusable bags
Reusable bags are great items to giveaway as freebies, particularly for sit-down restaurants. When a customer leaves and has leftovers, you can give them a reusable grocery bag for them to take their leftovers home in. They now have a bag with your logo on it that they will use over and over again. 
You can find several options starting at less than a dollar a piece at 4imprint.com. You can also find t-shirts, cups, and reusable bags at qualitylogoproducts.com.
Coasters
Coasters are another fun souvenir item. You can offer these for purchase as customers check out or on your website, or you can use the coasters at your table and let customers take them home. This is a great swag item for bars, cafes, and restaurants that have specialty adult beverages. 
AnyPromo.com has coaster options starting as low as $0.40 a piece. 
Children's toys
There are so many things you can offer in the way of children's toys, from freebies like balloons and coloring books to items you can sell like teddy bears and puzzles. 
If you want to go the freebie route, do what Red Robin does and give away inflated balloons to every child who comes through your restaurant. These won't last, but they provide a memorable experience. You can also provide color books and crayons to children as they wait for their food, which they can then take home when they leave. 
On the purchasable side of things, you can get toys like teddy bears with t-shirts that have your logo on them for parents to buy as souvenirs when they leave. 
AnyPromo.com has a great selection of toys and games that you can consider for your restaurant. 
Tips for choosing your restaurant swag
As you consider purchasing and giving away or selling swag for your restaurant, it's important that you do this in a strategic manner. 
Keep your brand top of mind
Don't purchase, sell, or give away anything that doesn't align with your brand. For example, if your restaurant is a family diner that places a high value on being kid-friendly, you may not want to provide shot glasses as swag. 
Choose a select few items
It can get expensive to have every kind of swag out there. And as fun as it may be to have your logo on literally every item you can think of, there is such a thing as overdoing it here. 
Choose a few items that will really enhance your brand and your marketing goals and stick to it. You can offer those items in a variety of colors and styles, but stick to just a couple of different items. Maybe even start with one to see how well that goes over with your customers and start adding more items as you find success. 
It needs to have a purpose
Don't buy swag just to have swag. Make sure that you have a strategic purpose for the merchandise you sell or give away. Whether that's creating a fun experience for your customer to enhance their loyalty or giving away items to up your brand awareness (or very likely both), make sure you have a goal in mind for the items you sell and giveaway. 
Consider the tip above about giving special treatment, discounts, or freebies to customers who wear your brand or keep your swag with them when visiting your restaurant. It makes them feel special and increases the "buzz" around your establishment.
Increase customer loyalty with email marketing
Beyond fun swag ideas, you can increase your customer loyalty with email marketing campaigns. Sending out happy birthday messages or great deals now and then is a great way to get repeat business. 
Solo

is the easiest way for small businesses to pay and get paid.

Solo mobile app is now available for everyone
Scan QR to download the Solo App
Solo mobile app is now available for everyone