In this article:
Tips for getting loan assistance quickly

Assistance from U.S. Small Business Administration (SBA)

Emergency loans you can get from a local bank

Other funding sources
During emergencies and times of crisis, it's hard to predict what kind of effects your business will experience. Will sales drop? Will demand increase? Maybe you'll have a combination of the two depending on your industry. 
As we learned during the coronavirus (COVID-19) pandemic, small businesses all over the world may be disrupted and seriously impacted by physical or economic disasters. So, we've put together a helpful list of places where you can get emergency funding for your business during your time of need. 
IMPORTANT NOTE: As of the time of this publication, COVID EIDL is no longer accepting new applications but will continue to accept requests for increases, reconsideration, and appeals. If the EIDL program is reopened again on a national level, we'll be sure to let you know!
Tips for getting loan assistance quickly
Before getting to our list, we wanted to share some tips that will make the process of acquiring funding a little bit easier (and sometimes quicker), especially when seeking assistance from alternative lenders:
Have your statements prepared. Get at least four months of your business's recent bank and credit card processing statements ready before applying for any loans. 

Have paperwork ready to show your business's annual revenue, debt obligation, cash flow, and profitability. These are the primary factors for loan approval. 

Be prepared to state how long you've been in business. Most lenders require a minimum business age of 6 months (sometimes up to two years).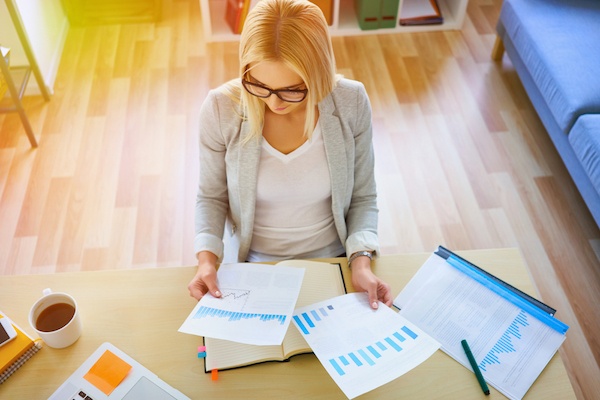 Assistance from U.S. Small Business Administration (SBA)
The United States Small Business Administration is prepared to help during national emergencies and also offers alternative loan and funding programs for businesses that need it. 
SBA Disaster Assistance
The SBA has disaster assistance in place for businesses that are heavily affected by the impacts of various types of physical and economic disasters. Depending on current circumstances in your area, you may be able to apply for these loans.
Click to read our helpful walkthrough for applying for SBA disaster loans
How the SBA Disaster Assistance program works:
The SBA's Disaster Assistance will coordinate with state and territory governors to submit and approve requests for Economic Injury Disaster Loan assistance

When specific areas have been chosen and approved for this program, the SBA will make this information available to affected communities and update their website: 

SBA.gov/disaster

Economic Injury Disaster loans

can be acquired for up to $2 million (depending on the current program. As of the time of this publication,

COVID EIDL

is no longer accepting new applications but will continue to accept requests for increases, reconsideration, and appeals.

Loans can be used to pay fixed debts, payroll, accounts payable, and other bills that can't be paid due to the impact of the coronavirus

Interests rates will vary, but are curretly 3.75% for small businesses and 2.75% for non-profits

Repayment plans can be long-term (for up to 30 years) in order to keep payments affordable
SBA loans and funding programs
Beyond the SBA's disaster assistance options, they also have the resources to help connect you with other types of lenders when traditional methods aren't working. This can be helpful if your state or territory doesn't yet qualify for the disaster relief efforts. 
Whether you need $500 or $5 million, the SBA can help point you to the perfect lender for your business's needs. 
There are eligibility requirements for loans provided through the SBA (this is different from the Disaster Assistance requirements):
Must be a for-profit business

Must do business in the U.S.

Must have personal equity invested in the business (time or money)

Must have exhausted financial options (can't get loans from other lenders)
Learn more about how to get loans through the SBA's lender match program at SBA.gov.
Emergency loans and funding from alternative lenders
In emergency situations, you often need capital quicker than traditional lenders (like banks) can get it to you. That's where alternative lenders come in. These are non-bank companies, like venture capitalists, angel investors, non-profits, and other investment companies that seek to provide funding to small businesses. 
Emergency loan options from alternative lenders:
Short-term loans are lump-sum loans that are meant to be paid back within 18 months. These are often quicker to acquire and helpful in a pinch for a one-time unexpected emergency

Medium-term loans (or traditional term loans) are the types of loans that you might acquire from a bank with regular payments at a fixed interest rate. But if you can wait a little longer to get your loan from an alternative lender, this might be the way to go. 

Invoice financing is helpful when your customers aren't able to pay their invoices. Invoice financing options will pay a percentage of your unpaid invoices to you quickly, generally 85%, with the other percentage getting paid later. 

A merchant credit advance (MCA), while not technically a loan, is a great option for quick cash. With an MCA, a financing company will give you cash in exchange for a percentage of your daily credit and debit card sales, with an additional fee. 
Some national lenders that can help with these types of emergency funding:
Fundation

can assist you with medium-term loans

BlueVine

can help with invoice financing and term loans
Solo

is the easiest way for small businesses to pay and get paid.

Solo mobile app is now available for everyone
Scan QR to download the Solo App
Solo mobile app is now available for everyone