In this article:
What is Facebook Marketplace?

Ways to use Facebook Marketplace for business

How to list your inventory

How to sell individual items

How to set up a shop on Facebook
Facebook isn't just for funny memes and old-time friends anymore. It is a powerful marketing tool that businesses, sole proprietors, solopreneurs, microbusinesses, and all types of side-hustlers can and should take full advantage of. And a large part of that includes the Facebook Marketplace. 
What is Facebook Marketplace?
Facebook Marketplace is a platform where individuals and businesses can buy and sell items via Messenger. Users can look to the Marketplace for specific items they are in search of (like a new vehicle, furniture, or clothing item) using filters and selecting categories, or they can browse the entire Marketplace. 
Sellers have the ability to add the price and details of each product so that they are placed in front of those who are searching for it.   
Ways your business can use Facebook Marketplace
Using Facebook Marketplace is just another avenue to get your products and inventory out in front of customers in a place that they are spending a lot of time. With almost 2 billion daily active users, it's worth the effort. 
There are a few ways that businesses can use Facebook Marketplace to list their products or inventory:
Specific types of businesses, like auto dealerships, event venues, and real estate agents, can list their inventory on Facebook Marketplace by working with a Marketplace listing partner

You can advertise your store or specific items in the Marketplace, even if you aren't directly posting there

Eligible sellers can also display items on their Facebook Page shop and add them to the Marketplace for free. If you're not able to share your shop items in the Marketplace, you'll need to contact Facebook's support team to see if you are eligible
How to list your inventory in Facebook Marketplace
If you have an online retail store, it may already have the ability to integrate with the Facebook Marketplace. A number of ecommerce solutions can help you add the products from your online store to the Marketplace. 
Here's the list of ecommerce listing partners that Facebook currently works with:
adMixt

BigCommerce

CedCommerce

ChannelAdvisor

CommerceHub

DataCaciques

Feedonomics

Productsup

Quipt

ShipStation

Shopify

Zentail
If you use any of these solutions, find out what their capabilities are for integrating your products with the Marketplace. 
Note, as of September 13, 2021, Facebook Marketplace has discontinued the distribution of vehicle, home rentals, and homes for sale listings from partner catalog feeds. Listings provided to Facebook via partner catalogs will not be displayed on Marketplace, including the homepage, category pages, browse experience or in search results. Read more.
How to set up a shop on your Facebook page
You can set up a shop on your Facebook page and then share those items to the Marketplace (if your business is eligible). 
We'll walk you through setting up your shop first. 
Step 1: Go to your Facebook page and click "Manage Shop" and move on to Step 3. If you don't have the "Manage Shop" option, then go to "Settings" and follow Step 2.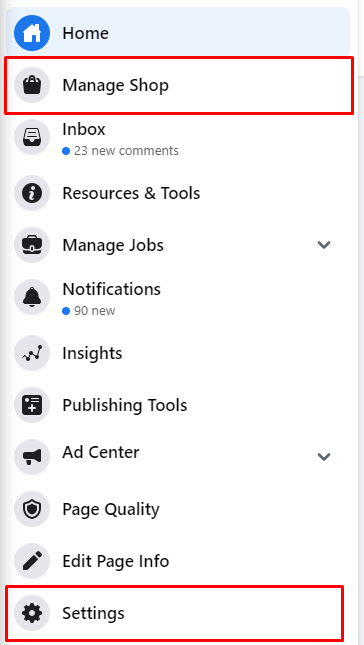 Step 2: After clicking on "Settings," click on "Templates and Tabs" in the left menu bar. Make sure that the "Shop" option is toggled on. Go back to your page and click "Manage Shop."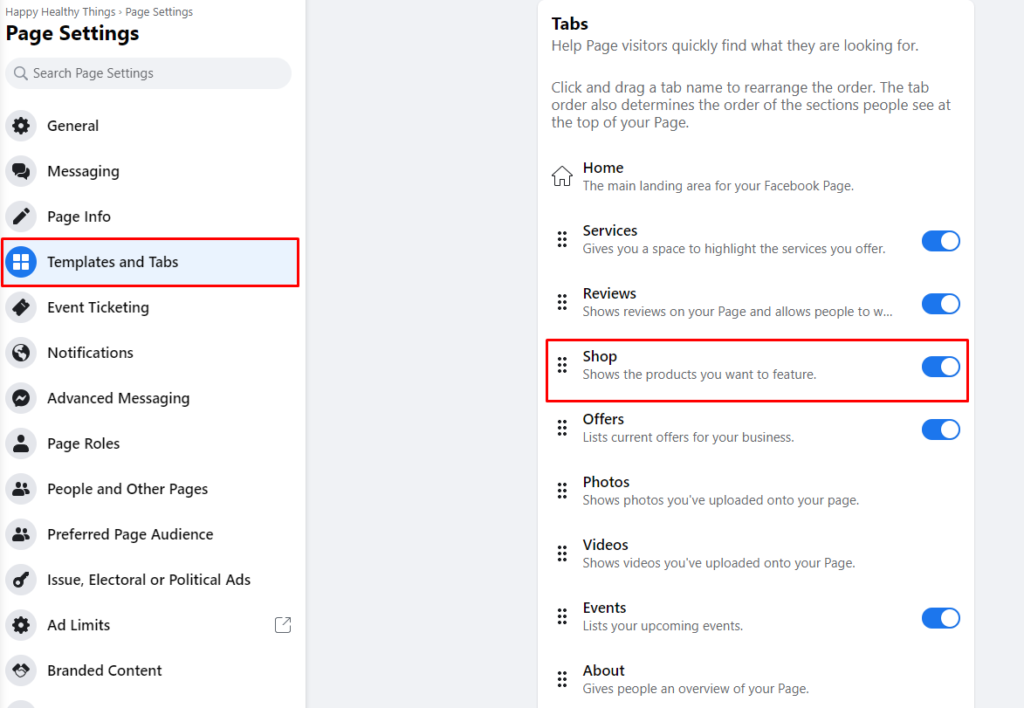 Step 3: Click "Start Shop Setup".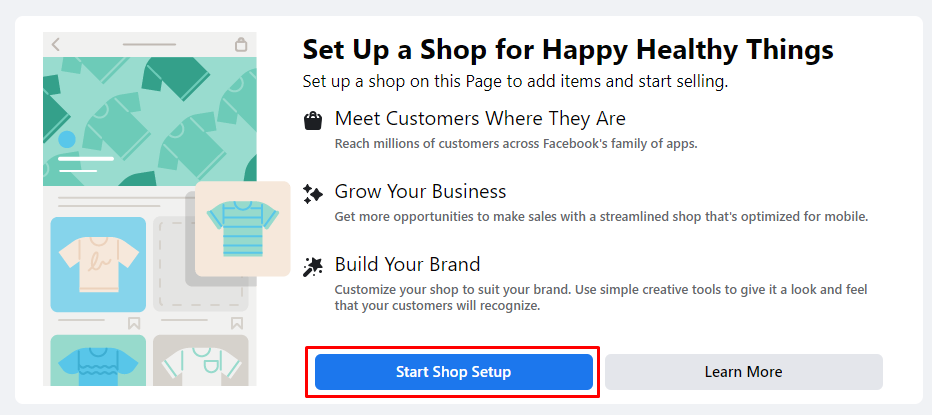 Step 4: Choose where you want customers to complete their purchases: your website, Facebook or Instagram, or direct message. You also have the option to use a partner platform (like Shopify or BigCommerce) or an API. Click "Get Started."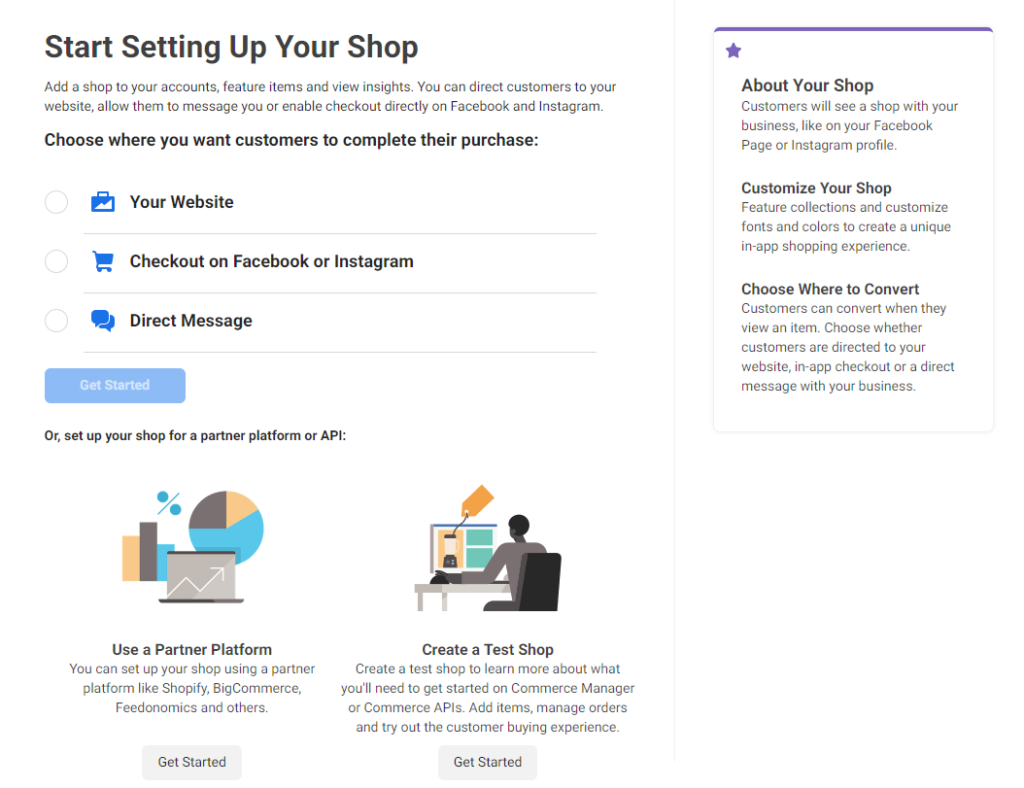 Step 5: Create your shop. Go through Facebook's shop creator. Choose the business page you want your shop to be on, choose or create a business manager account that will connect to the shop, choose the visibility you want your shop to have, and add your items. 

How to sell an individual item on Facebook Marketplace
If your business isn't eligible for adding a shop or you can't connect with an inventory partner, you can always share products from your individual Facebook page. 
Every Facebook user has the ability to add items to the Marketplace. Just make sure that you are following Facebook's commerce guidelines if you want your products to show up. 
Step 1: Log in to Facebook and go to Marketplace.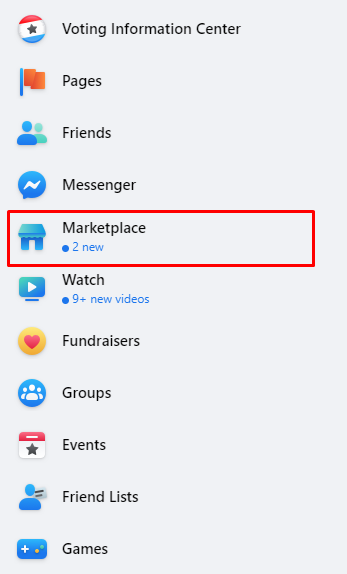 Step 2: Click on "Create New Listing."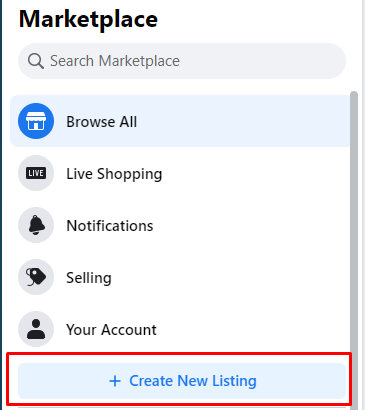 Step 3: Choose your listing type: item for sale, vehicle for sale, or home for sale or rent.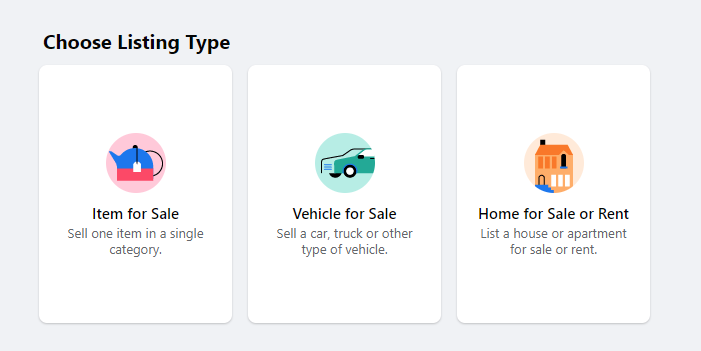 Step 4: Add your photos and product details, including title, price, category, condition, description, and tags.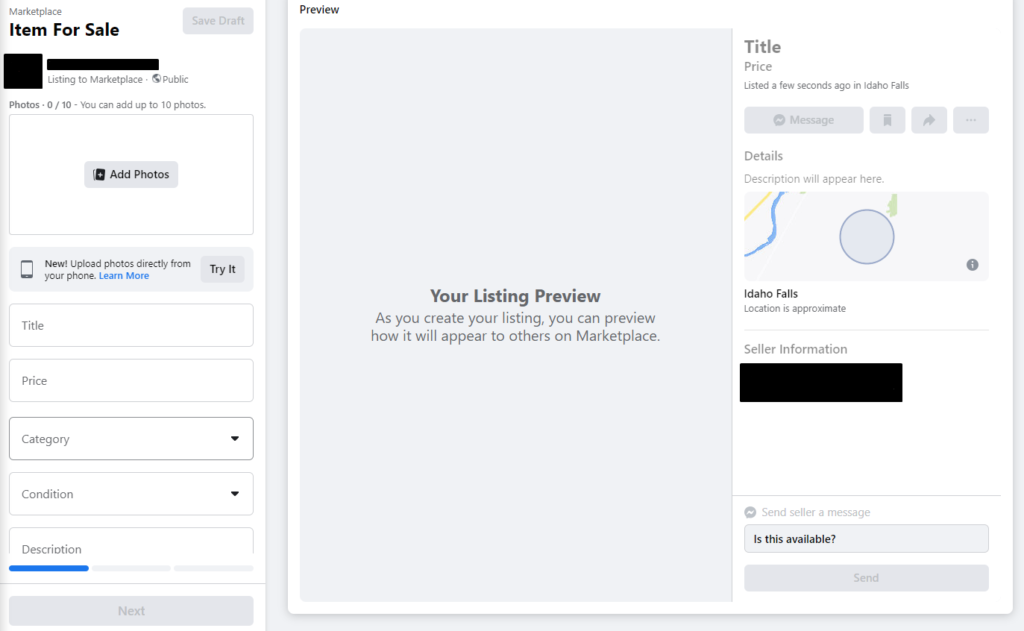 Step 5: Choose your delivery method. Some items may be eligible for shipping. But you can also just have the customer pick up the product at your store.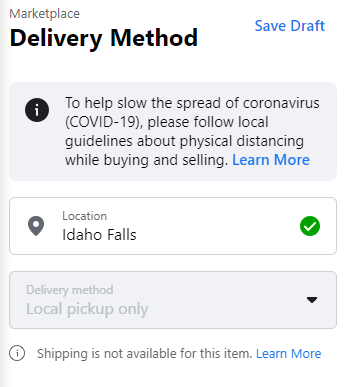 Step 6: Choose the groups that you want to list your item in and publish it! You can share your product to any buy/sell/trade groups that you are a member of. 
Now you can sit back and wait for someone to reach out about that product! 
Solo

is the easiest way for small businesses to pay and get paid.

Solo mobile app is now available for everyone
Scan QR to download the Solo App
Solo mobile app is now available for everyone