In this article:
Learn the 5 key elements of an effective marketing strategy for your independent bookstore

Optimizing your online business presence

Engaging with customers and getting involved locally

What's an appropriate ad spend, and where?

How small business software can save you time and effort
Let's face facts: Amazon changed everything for bookstores, and has killed off nearly all of the huge, national booksellers. Barnes & Noble is the sole remaining national chain, but recently faced serious management troubles, was hemorrhaging money, and was sold to an investment management firm in August 2019.
If you run an independent bookstore, you may applaud or mourn these giants' demise, but you should take careful note and work to ensure your business offers something that Amazon (and the former big chains) can't provide.
If your independent bookstore is doing well, it may be tempting to forgo budgeting for advertising or developing a solid small business marketing plan. Traditional thinking leads a lot of local bookstore owners to believe that being an edgier, quirkier, or hipper "alternative" to Amazon is all they need to thrive.
That may have worked in the pre-digital market space, but to survive today bookstores need to do more than just "be there."
Now, that doesn't necessarily mean spending a lot of money. You can never hope to outspend Amazon, who last year spent over $10 Billion on marketing trying to win even more of your local customers. 
But if you spend some time implementing the steps outlined below, a small investment in marketing can go a surprisingly long way. Let's get started.
1. Optimize your independent bookstore's online business presence
Despite Amazon transforming the marketplace by combining the seemingly incongruous components of online shopping and real, paper-and-ink books, independent bookstore owners sometimes feel that a robust online presence is not necessary or relevant to them.
Nothing could be further than the truth. Studies show that today's local customers overwhelmingly search for everything online, and we mean everything. Did you know, for example, that Amazon is now the nation's top retailer of auto parts? 
When people look for places to spend their money locally, or talk about the best places to buy locally, that conversation now takes place online. 97% of people read online reviews for local businesses, and most consumers trust those reviews as much as personal recommendations from friends and family. 
What's more, one bad online review can cost you 30 new customers, and a one-star drop in your business rating can result in a nearly 20% decline in revenue. These things MATTER.
So, even you are the very indiest of indie booksellers, the first step in your marketing plan absolutely must be claiming your business profile on all of the major review sites. Click the links for our helpful how-to articles on how to claim your profile on Yelp, Google, and TripAdvisor. 
You should also claim, monitor, and remember to update your profile on Facebook, Foursquare, and on independent bookstore websites like IndieBound.org and NewPages.com's bookstore listings.  
Read our article on claiming your free business listings for many more.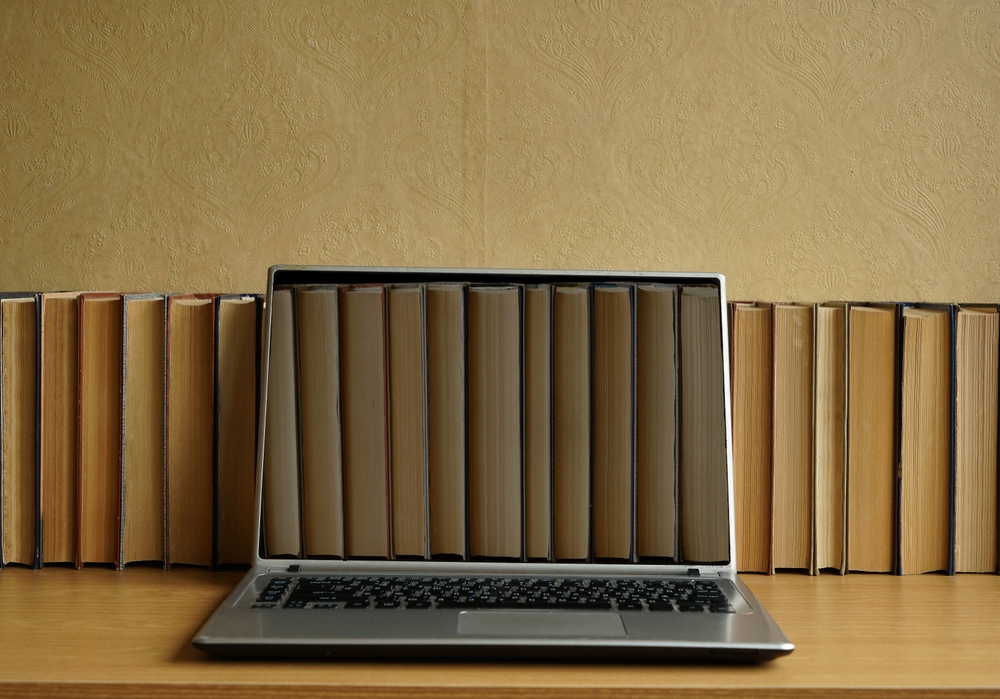 Claiming your profile on these sites, updating any incorrect info (including hours of operation, location, contact info, etc.), and monitoring them regularly is essential, because this is the number one way people find your store… and people are leaving reviews for your business there, whether you want them or not. Plus, research shows that businesses that claim their listings on multiple review sites make up to 58% more money!
This brings us to the next step.
2. Engage existing bookstore customers online 
How do you feel when you text, message, or email a friend and you get no response? Not good, right? That's how your customers feel when they take the time to post a review and you don't let them know you appreciate it (or offer to fix any problems they bring up).
Smart local booksellers read and respond to all their online reviews and develop plans to get more reviews (click to learn the right and wrong ways to get more reviews in our in-depth article).
Responding appropriately to all reviews starts attracting more customers to your bookstore and enhances your online reputation. (For our primer on how to deal with negative reviews, click the link.)
3. Get involved in your community and capitalize on the "buy local" movement
Small, independent local bookstores are gaining traction, despite Amazon's attempt to take over the market. The biggest advantages you have over the Goliaths is you can provide the unique ambiance, positive customer experience, rare/used book selection, and personal attention to detail that huge online retailers and big box stores don't have a hope of matching.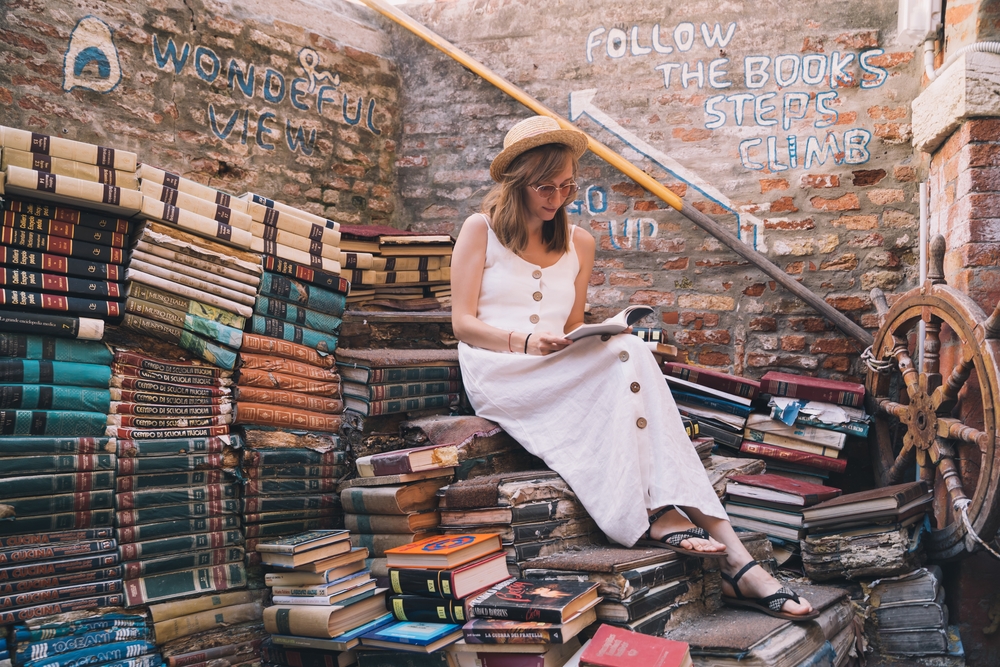 With some effort, you can develop fanatically loyal customers who will become your strongest online (and offline) advocates. The key is to help them feel a personal connection with you and your store.
So, get more involved in your community! Host local events such as book signings, poetry readings, slam poetry nights, coffee klatches (assuming you have the facilities), or anything else you find interesting. 
Post notices of these events and give or send physical, text, or email invitations to your customers. (63% of customers say they want more invites to local events, but only 12% report getting any).
Consider working with local schools' English departments to facilitate or sponsor reading marathons or book fairs. Volunteer for and/or sponsor the local symphony, arthouse cinema, or independent music scene. Maybe collaborate for a "taste of the town" event with your favorite local restaurants and retailers. Try to think outside the box.
The main goal is to become a landmark and champion for local business in your town. When people feel personally connected to a business, they visit more often, spend more, and tell more people about it.
4. Invest wisely in targeted advertising 
Now that you've laid the ground work, you are ready to start spending some dough on marketing. But how much should you spend, and where?
We recommend you spend approximately 7-8% of your gross revenue on marketing. This aligns with advice from the U.S. Small Business Administration.
If that seems like a lot, consider the fact that the average small business spends 10% of their gross revenue on marketing, the typical large company spends 13%, and many businesses spend up to 50%. Yikes.
So where should you spend?
For small businesses, email marketing is by FAR the most efficient, powerful, and effective marketing tool, having an unmatched return on investment (ROI) of up to 44 to 1. In simple terms, for every $1 you spend on email marketing, it brings in up to $44. (Get more details our email marketing article.)
If you're worried about getting branded as a "spammer," consider that 86% of customers say they actually want promotional emails from businesses they like. Relevant, timely emails are welcome, not hated.
A simple email receipt with a "thanks for your visit," happy birthday wishes, or special deals or offers delivered to a customer's inbox can go a long way. Email marketing software can be a huge timesaver here (see #5 below).
Email is also a great way to notify your customers of those special events we discussed above. 
Consider Facebook and Instagram
One of the best ways to advertise without spending a lot of money is through social media. 
If you're not familiar with advertising on Facebook or Instagram, it's very straightforward and pretty easy. Just visit www.Facebook.com/business or business.instagram.com to find all kinds of resources, as well as simple steps for creating your business account, creating ads, and all the other information you need to get started. 
Decide what kind of "persona" you want your bookstore to have, and use that persona in establishing the voice and personality of your social media accounts. 
This helps your customers establish a personal connection with your business and become more engaged. 
When it's time to spend money on targeted advertising, pay careful attention to the types of people visiting your bookstore, then use that information to dial into a similar audience when you spend ad money via Facebook or Instagram. 
For example, if you have a lot of young mothers coming in with their kids to browse and buy books, you might ask Facebook or Instagram to target women ages 25-35 with children at home.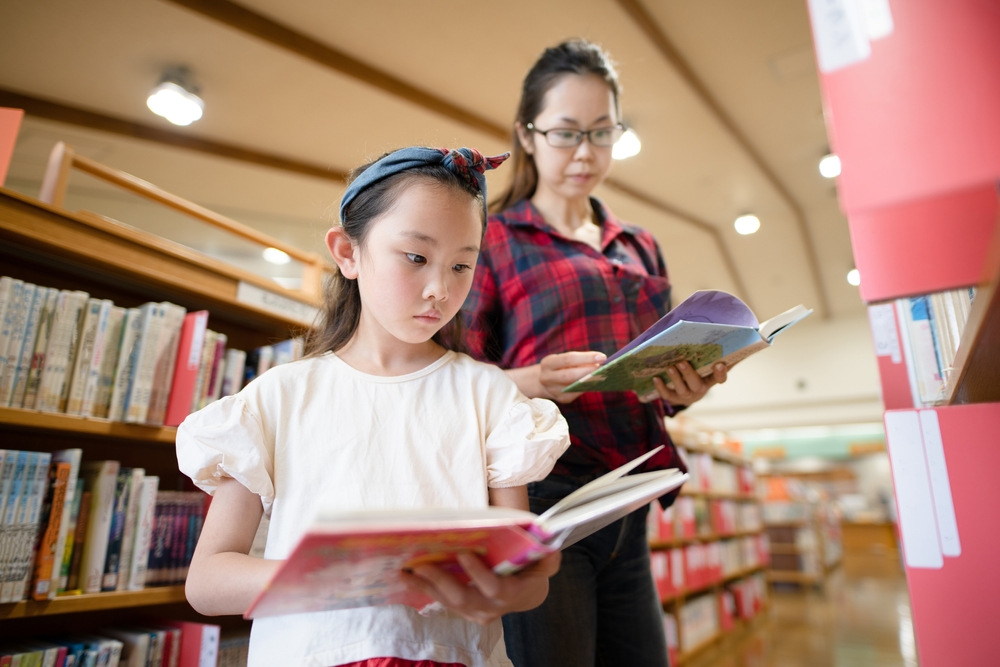 If you find your initial ad spend results in more traffic to your store, you can ask Facebook to create a look-alike list from that original advertising campaign and push it out to a different, broader set of people who match that description.
This is an effective way to expand your marketing to new people, while sticking with the type of demographic that has shown to be effective for your particular store.
If you can, hire a professional photographer for half a day. Using high quality pics in your ads and social posts helps boost social media engagement and ad effectiveness.
This could be photos of your books, your store, comfy reading nooks, your employees, whatever you think relevant and eye-catching. 
Posting regular photos of yourself and the other people who work at the store is a great way to help potential customers get to know you and feel like they're a vital part of your small business family. 
Partnering with other local businesses for promotions and giveaways via Facebook or Instagram is also a great opportunity to leverage your social media accounts and get information about your store in front of a wider set of people. (See the section about community involvement above).
5. Maximize your efforts and save time with small business software
Although the four steps above are free (all it costs is your time), very few independent bookstore owners have the time or resources to dedicate to managing their online presence, collating and responding to reviews, gathering customer data, sending reminders or invites manually, etc. 
So if this all seems a little overwhelming, consider automating as many of those critical tasks as possible with software specifically built to save local businesses time, facilitate customer reputation management (CRM), and increase revenue.
The right platform can help you visualize key revenue trends, benchmark against your local competition, send email reminders and promotions, and automatically request reviews from your happiest customers.
Following these tips can help you grow your independent bookstore into a treasured local landmark.
Sources:
https://searchengineland.com/88-consumers-trust-online-reviews-much-personal-recommendations-195803
https://www.brightlocal.com/research/local-consumer-review-survey/
https://deloitte.wsj.com/articles/who-has-the-biggest-marketing-budgets-1485234137
https://www.spinutech.com/digital-marketing/paid-media/sem/how-much-does-amazon-spend-on-digital-marketing-2018/
Solo

is the easiest way for small businesses to pay and get paid.

Solo mobile app is now available for everyone
Scan QR to download the Solo App
Solo mobile app is now available for everyone