In this article:
When is the ideal time to reply to customer reviews?

Should you wait to respond, even if you have time now?

Potential problems with replying immediately

How to reply to negative reviews

5 time-saving tips for replying to online reviews
Over the past few years, online review sites like Yelp, Google My Business, and TripAdvisor have become the de facto customer service platforms for many small businesses.
Today's customers, particularly millennials, are often reluctant to call you or speak to you about a problem in person, and choose instead to leave both positive and negative feedback on these popular online platforms instead (as well as via traditional social media). 
So, should you respond to these online reviews immediately? The short answer is, yes, you should respond as soon as you possibly can. Let's look at some potential issues.
Will my business seem desperate if I respond immediately to reviews?
Unfortunately (or fortunately, depending on your perspective), in the postmodern, tech-saturated world we live in, this is a real concern. Try Googling "how long should I wait to reply to his/her text" and see how many results come up. (Hint: it's over THREE BILLION).
Now, we understand that replying to an online review for your business isn't quite the same as replying to a text from your crush, but there are some similarities.
In the case of online feedback, you have nothing to gain by playing hard-to-get with customers. You definitely want to be the needy, supportive one in this relationship, and show customers that you're there for them immediately whenever they want you.
However, today's customers are also somewhat fickle. Not only do up to 80% of satisfied customers never come back to purchase again from the business that satisfied them, customer engagement studies have shown that people expect a nearly instant response when they reach out online.
If they don't get it, bad things happen.
Harvard study shows companies that respond within the hour are 60 times more successful than those that wait 24 hours
A Harvard study on online sales leads found that companies that attempted to reach potential customers within the hour of being contacted were almost 7 times as likely to get results as those that waited even one hour—and more than 60 times more successful than companies that waited just 24 hours.
Of course, a study on sales leads is not the same as the issue of responding to online reviews. However, the principle is similar. 
When customers reach out to you online with either a positive or a negative review, you have a narrow window to show them you care about what they think, and resolve any possible concerns or issues they bring to your attention.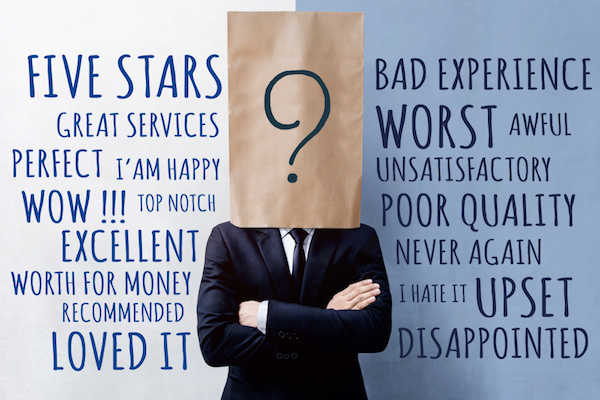 One report states that 52% of customers expect you to reply to their online comments and messages within 7 days.
We would stress that your window for building real customer loyalty is a lot shorter than that. In simple terms, we recommend that you reply to online reviews as soon as possible, and definitely within a couple of days, max.
Why you should respond to online reviews ASAP
When you reply to a positive review quickly and genuinely, you show your customers (and everyone else who is reading your reviews) that you value their feedback, that your customers are important to you, and that you are a responsive, responsible business owner.
When you reply to a negative review immediately, express concern, and offer to fix the problem offline, you again show customers and review readers that you take any complaints seriously and are committed to resolving any issues that may arise.
Another reason you should respond to negative reviews as soon as possible is so potential customers can see both sides of the story before they make a rash decision based on a negative review.
Don't ignore bad reviews… use them as opportunities
By the way, don't freak out when you get a bad review. Everyone, and we mean everyone, gets bad reviews occasionally. 
Some people are just jerks that can't ever be satisfied, but some bad reviews may surface legitimate concerns that, if you're smart, you'll take to heart and use as an opportunity to improve your business and build customer loyalty. Lots of companies pay millions to get legitimate customer feedback, and a negative review basically does that for you for free.
When you respond to a bad review, it gives you a chance to resolve a customer's concern and possibly win them back. And even if that customer isn't satisfied, other potential customers will see that you take complaints seriously and that may earn you their business.
If you aren't responsive to customers, the review platform may punish you
Another issue is that review platforms expect businesses to be responsive to customers' messages and reviews. 
For example, Yelp will actually turn off some features of their platform for business owners who are not sufficiently responsive to messages, such as the ability for customers to request quotes, schedule appointments, and send messages.
So there's yet another reason why you should make responding promptly to customers online a top priority.
What if I don't have time to reply immediately to reviews?
The reality is, your current and potential customers who choose to engage with your business online expect the same level of responsiveness from you in this virtual conversation as they would if they called or visited you in person.
This can create a real logistical problem for hyper-busy small business owners.
Here are 5 tips that can help you respond more effectively to online reviews, even when you're super-busy.
1. Use reputation management software 
A good reputation management solution can save you tons of time by gathering all your online reviews from all the different platforms in one place for easy management. For busy small business owners, this can be a lifesaver.
2. Forward any email alerts to your mobile device
If you use reputation monitoring software or Google Alerts that send emails when you get new reviews, be sure to forward those emails to your mobile device and set your preferences to notify you immediately with attention-getting "badges," "banners," and "alerts" (on Apple devices) that don't disappear until you address them/resolve the alert.
Since responding to reviews promptly is paramount, you should make this a top business priority.
3. Establish FAQs and include them on your website and review profiles
There will always be lazy customers who ask questions even though you include them clearly in your FAQs, but a robust and well-vetted FAQ list can save a lot of headaches if people are mostly asking the same questions or bringing them up in reviews.
Also, including everything you should on your online business listings can cut down on this type of query. 
Read more: The top 5 things every small business should include in their Google listing
4. Take a time management skills course
If you are constantly feeling swamped and overwhelmed, you may benefit from expert help. Consider taking a time management course, or reading or listening to self-help books on the subject. 
There may be significant ways for you to be more efficient in your daily routine, which could leave you more time to reply to your reviews and improve customer loyalty.
5. Hire more help 
If you've done everything you can think of and are actually having trouble managing all your customer reviews or responding to queries, that's actually a very good problem to have. 
However, if you have that many reviews, it likely means you're doing well and can afford to hire someone or delegate part of this important task. 
Sources:
https://hbr.org/2011/03/the-short-life-of-online-sales-leads
https://www.inc.com/tommy-mello/harvard-study-says-this-is-how-long-you-should-wait-to-respond-to-a-customer.html
https://www.forbes.com/sites/larrymyler/2016/06/08/acquiring-new-customers-is-important-but-retaining-them-accelerates-profitable-growth/#6ffaeaa26671
Solo

is the easiest way for small businesses to pay and get paid.

Solo mobile app is now available for everyone
Scan QR to download the Solo App
Solo mobile app is now available for everyone