In this article:
Why use Citysearch

How to create and claim your Citysearch business listing

What to do next
Citysearch is all about helping consumers find local businesses within their city or neighborhood–that's you!
Citysearch is run by a company called CityGrid, which pulls its information from ExpressUpdate's database, so you can add your listing there to get found by more customers in your city. We'll show you how!
Why add your business to Citysearch
You should continue to add your business to as many reputable online directories as possible. These listings you create (also called citations) will help improve your online visibility not only across these various platforms, but in the search engine results too. 
Beyond the search engine ranking benefits, Citysearch has some pretty cool features. They strive to bring customers and businesses together with fun things like voting on favorite businesses and granting award badges to the top businesses. 
Citysearch also has capabilities to advertise on its platform and offer customer deals to entice more people to click on your listing and find your business. 
Read on to learn how to get started. 
How to create and claim your Citysearch business profile
Let's get your business added to Citysearch. 
Step 1: Check to see if your business is on Citysearch through ExpressUpdate
One someone counterintuitive thing about Citysearch is that you can't add your business directly to its site. They pull all of their information from ExpressUpdate, so that's where we're going to start. 
Go to ExpressUpdate.com and search to see if your business is in their database. Type in your business name, phone number, or address. Make sure to try a couple of different searches just in case they don't have all of your information or they have old information. 

If you've found your business, click "Claim Now" and proceed to Step 3 to verify your business. 

If your business didn't show up in any of your searches, click "Add it now" on the search results page and proceed to Step 2. 
Step 2: Add your business to Citysearch through ExpressUpdate
After clicking "Add it now" you'll be brought to this submission form to add your business information on ExpressUpdate. 
Add the following information to the form:
Business name

Full address (street, city, state, postal code)

Business phone number

Business category

Your affiliation to the business

A phone number to contact you
Click "Submit."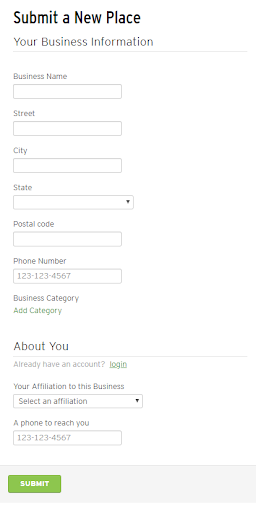 You will then be prompted to create an account to continue the process of verifying your business listing. Add your email address and click "Continue."

Go to your email and follow the instructions you received to finish setting up your business profile.

The email you receive will direct you to Data Axle to finish setting up your login account. 

Add your first and last name and set a new password. Click "Continue," and you will be directed to a new page on ExpressUpdate to claim your listing. Proceed to Step 3.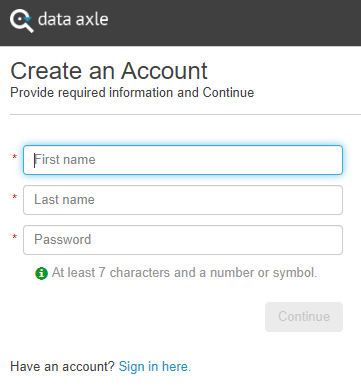 Step 3: Claim your listing on ExpressUpdate to claim it on Citysearch
Whether your business already existed on ExpressUpdate or you added it just now and went through the signup process, you'll be redirected to this same page to claim your listing. 
Your business phone number will be displayed, and all you have to do is click "Yes, Call Me Now."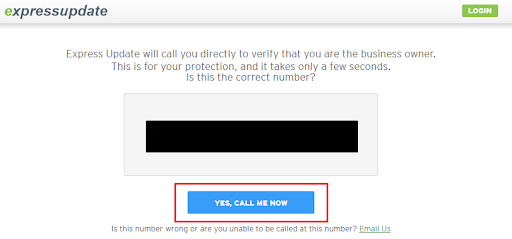 You will then receive an automated phone call from ExpressUpdate. They will display a 4-digit code on your screen which you will need to enter into the keypad on your phone.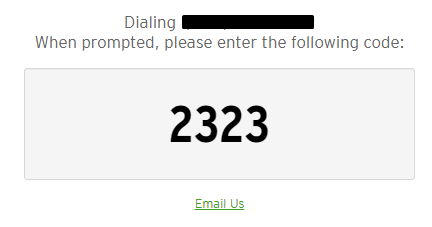 After that, you will be redirected to your business dashboard. Your business status will be "Pending" until ExpressUpdate approves your claim after a few days, but you now have a verified listing!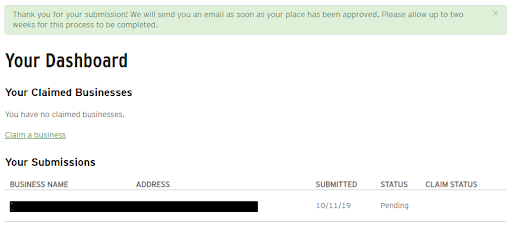 Important note: It can take 1-2 months for Citysearch to pull your data from ExpressUpdate, so don't expect immediate results on citysearch.com. Be patient and know that you've done the work to get it there. SEO takes time!
You've finished the steps to add your business to Citysearch, now what?
Now that you've added your business to ExpressUpdate (and Citysearch through their database), you might be wondering where to go next. Here are a couple of great next steps to continue improving your online visibility. 
Solo

is the easiest way for small businesses to pay and get paid.

Solo mobile app is now available for everyone
Scan QR to download the Solo App
Solo mobile app is now available for everyone