In this article:
How to claim your business listing on TripAdvisor

How to start a new TripAdvisor business listing

How you can improve results with reputation management software
Word-of-mouth is still the top way people find local businesses, but in the past few years that conversation has moved online to sites like Google My Business, Yelp, Facebook, and TripAdvisor. This means that local businesses must stay laser-focused on their "online presence" on these review sites by keeping their information up-to-date, responding to reviews, and more. Plus, research shows that businesses that claim their listings on multiple review sites make 58% more money! The first crucial step is to claim your business listing on TripAdvisor and all other review sites.
Not sure if your business is listed on TripAdvisor, Yelp, or Google My Business? You almost certainly do—even if you didn't know it. Review websites automatically create a listing for your business when customers leave reviews, so it's important for you to manage that listing to ensure your information is up-to-date and correct. Something as simple as responding to your reviews can have a positive impact on revenue. And it all starts by claiming your listing.
This post will show you, in a few easy steps, how to claim a business on TripAdvisor, so let's get started!
How to claim your business listing on TripAdvisor
Step 1: Start a new TripAdvisor business account (or log into your current account)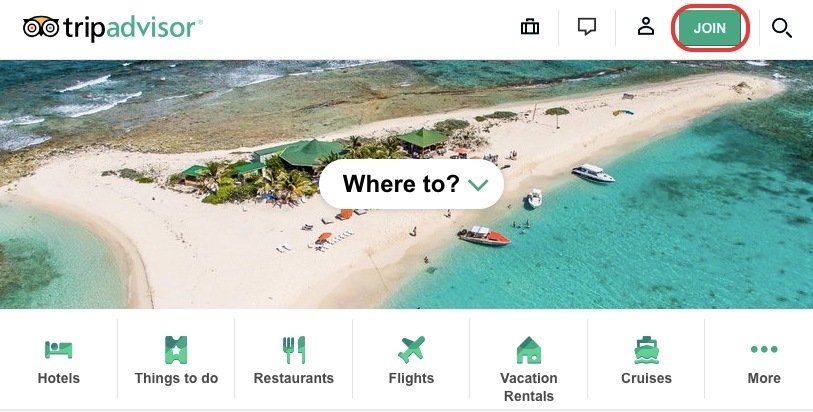 Visit

TripAdvisor.com

and Click the Join button in the top-right corner of the page.

If you choose to continue with either your existing Facebook or Google account, you will need to login with the email and password associated with the Facebook or Google account you choose.

If you choose to continue with another email address, please enter any existing email address you own and have access to (e.g.: @gmail.com, @yahoo.com, @businessname.com), create a password, then click Join.

If you already have a TripAdvisor account, simply enter it and log in as you normally would.
Note: The email address you provide when creating your TripAdvisor account will NOT be visible to your customers. Please provide the best recovery email address in the event you forget your login password.
Step 2: Search for your business listing on the TripAdvisor owners page
Once you're logged into your TripAdvisor account, visit the business owner page at TripAdvisor.com/Owners to claim your listing.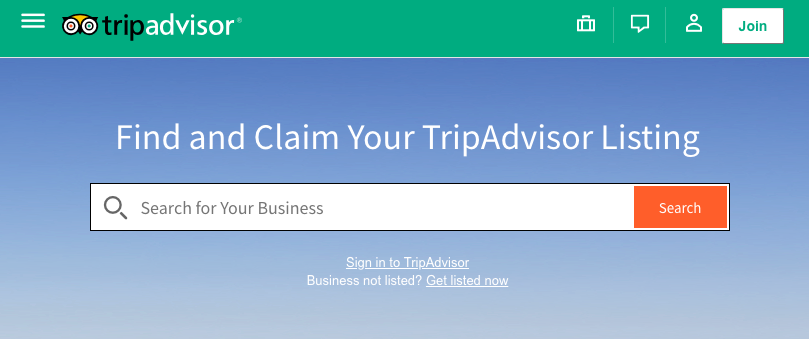 Start typing the name of your business in the search field provided. 
Once your business listing appears in the dropdown list below, select it and click Claim Your Business.
Note: If your business doesn't appear in the search results, then you'll need to add the listing yourself. Simply go to TripAdvisor.com/GetListedNew and follow the steps on the page.
Step 3: Claim your TripAdvisor business listing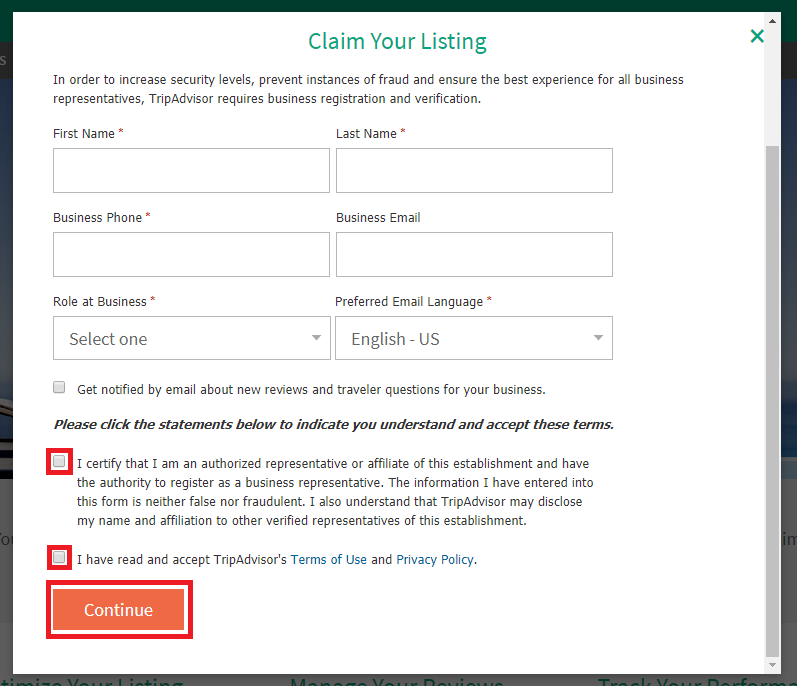 Enter your name as you want it to appear when you reply to customer reviews. TripAdvisor will not display your full last name, just your first name and your last name initial. For example, John Smith with appear as John S.

Update your business phone number if necessary. 

Update your business email if necessary.

Select your role in the business as you want it to appear when replying to customer reviews. For example, "John S. Owner replied"

Check the box to certify you are an authorized account user representing the business and to agree to the Terms of Use & Privacy Policy guidelines. Then click Continue.
Step 4: Verify your identity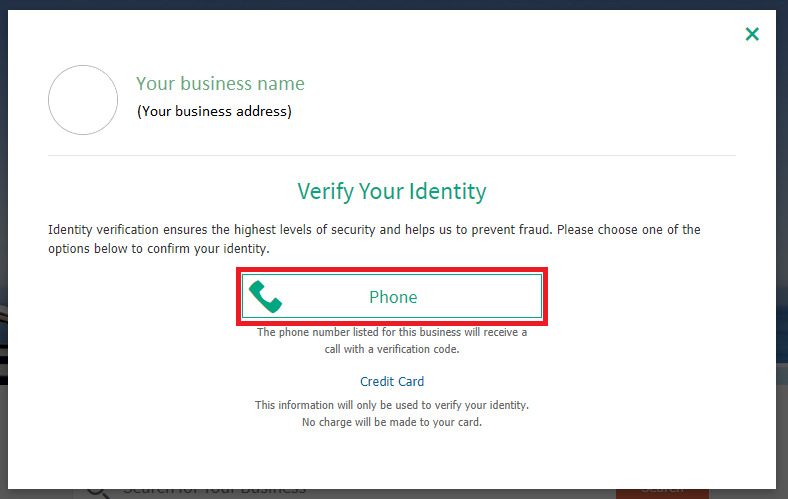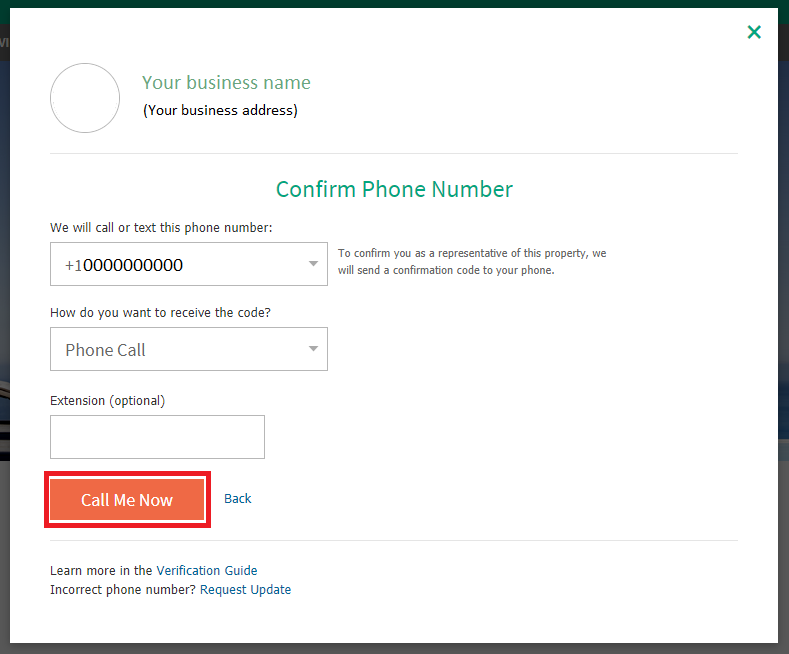 TripAdvisor requires that you verify your identity to claim, manage and update information on your business listing. Most businesses chose to verify via phone, but make sure you (or an employee) are able to receive a call or text at your business line at the time you request this option.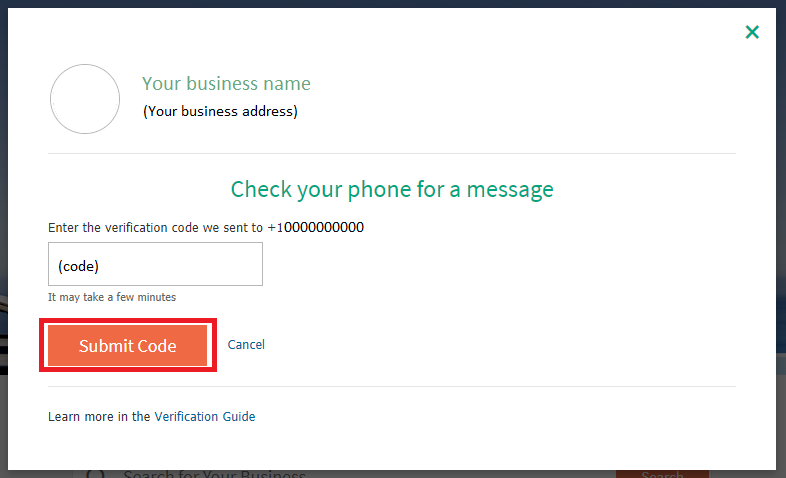 Once you've submitted the code, you will have successfully claimed your TripAdvisor business listing! (If this method doesn't work, you can also verify your identity by providing a credit card under your name).
Now that you've claimed your listing, you can add photos of your business, respond to reviews, and more. Simply log in to your account to get started.
Stay on top of your online reputation
After you've claimed your TripAdvisor business listing, check out our other guides:
Claiming your business on every review site is just the first of many important steps when it comes to managing your local business in today's digital world. Reading and responding to reviews on all the review sites that are relevant to your business type is key, so be sure to keep up on that important task as well.
Solo

is the easiest way for small businesses to pay and get paid.

Solo mobile app is now available for everyone
Scan QR to download the Solo App
Solo mobile app is now available for everyone