In this article:
How Alignable helps your small business

How to create and claim your Alignable account

What should you do next?
Alignable is the ultimate business-to-business (B2B) network for local, small businesses. By creating an account on Alignable, you can connect with other businesses, ask and answer questions, and learn more about what your competitors are doing. We created a step-by-step tutorial for adding your business to Alignable.
Adding your business to Alignable's directory will also help drive more customers to your business in general, whether you primarily sell to other businesses or direct to consumers. 
How can Alignable help my small business?
First, we want to emphasize how important online business listings are, even for small, brick-and-mortar shops. Any reputable listing site can help your business whether you utilize its full capabilities or not. Adding your business to multiple online directories, commonly called citation building, is a huge step toward improving your local SEO (search engine optimization). 
Go deeper: 15 free tips for better local search rankings
Beyond that, here are a few awesome perks that Alignable can offer your business:
Opportunities to connect and collaborate with other businesses in your industry

Get (and provide) valuable insights on Alignable's Q&A forums

Create promotions for products and services
If that all sounds good, continue on to create your free business account on Alignable!
How to create and claim your Alignable business profile
Let's get to it. 
Step 1: Sign up for an Alignable account 
First, go to alignable.com and click "Sign up." Enter your email on the next screen and click "Sign Up, It's Free."
Step 2: Add your business to Alignable
On the next screen, be sure to enter your first and last name and the name of your business. If your business is already in Alignable's directory, it will generate a dropdown item for you to click your business. If your business isn't there, then you can just type the name of your business here. Click "Continue."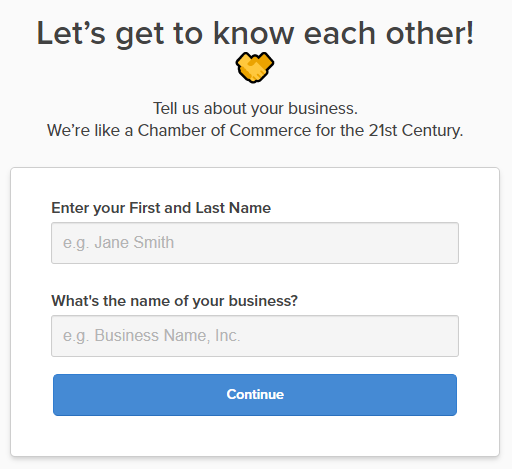 Then, add your business address. If your business was already in Alignable's directory, this information will generate for you. Double-check that your business name and address are correct, make any necessary changes, and click "Complete Profile."
Note: There are two options you can check if applicable. 
"Don't make my address public." Only check this option if your business is a service area business and the address you listed is not a place where customers can visit you. 

"I have multiple business locations." If you have more than one location, take advantage of this option. Alignable will allow you to add multiple locations into one account, rather than having to create a new account for each location.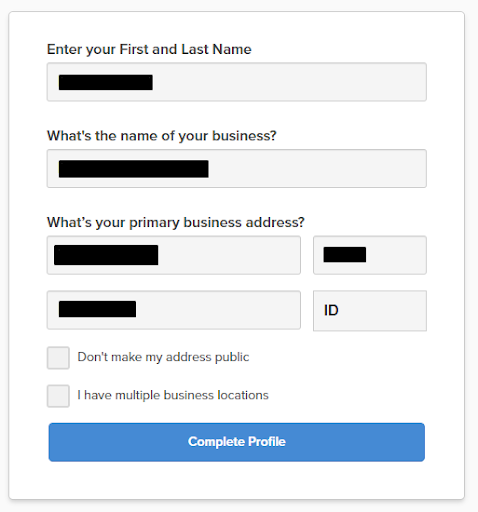 Step 3: Verify your Alignable business listing
After clicking "Complete Profile" you will be taken to a page to verify your business listing. Click "Verify with SMS."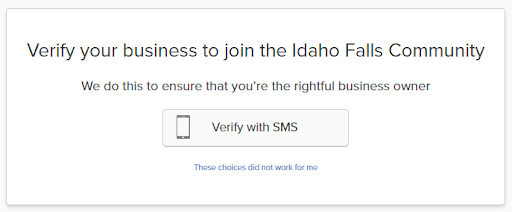 In the next window, enter a good cell phone number for yourself or your business (it won't keep this number recorded on the listing). Click "Text me now," and you should receive a verification code within a few seconds. 

Enter the 6-digit code you received. Click "Verify my account."
Step 4: Complete your Alignable business profile
The next steps will walk you through some additional information you can add to your profile. It's always a good idea to fill these out as completely as possible for any customers that may find your business here. 
First, search for and select the most relevant category for your business. Click "Next."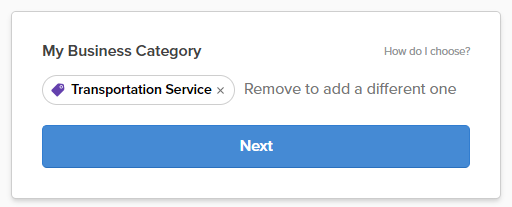 Are your customers primarily businesses or consumers? Select the best option on the next screen.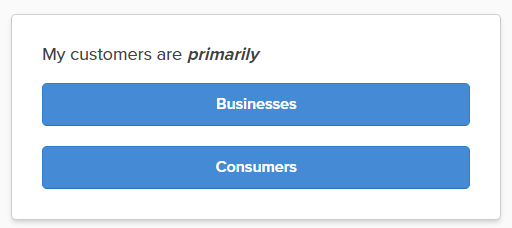 Then select where your customers are primarily found: locally, regionally, or nationally.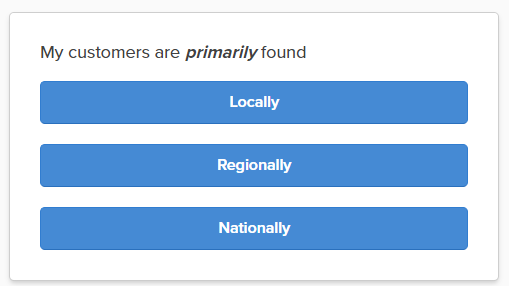 Optional: Next, you can import your address book from your email account to connect with your contacts who are already on Alignable. This just helps you build up your Alignable network. Click "Continue" to import your contacts or "Skip" to pass this option over for now.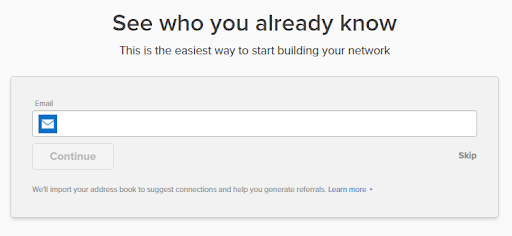 After that, you're in! You can technically stop here, but to get the maximum benefits from your Alignable profile, complete the following recommendations in Step 5.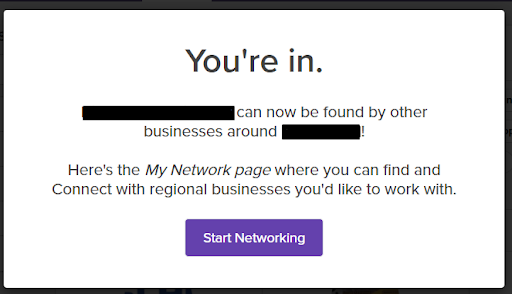 Step 5: Add even more information to your Alignable profile
Once your profile is complete, you can visit your page and add a few more items to really round out your profile. Click the "My Business" dropdown arrow at the top right of your screen under your profile icon and then click "Visit My Business Profile."

When you get to your page, there will be several prompts at the top of the page. Follow these and fill them out.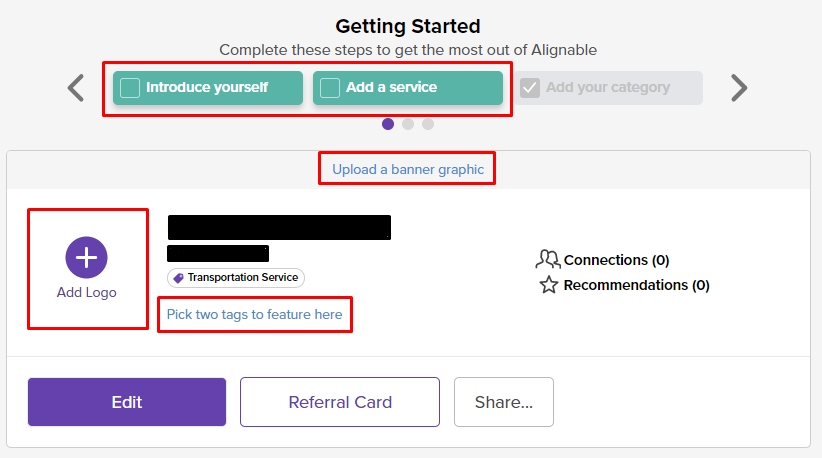 1. Introduce yourself by adding a company description and uploading your logo. Click "Save."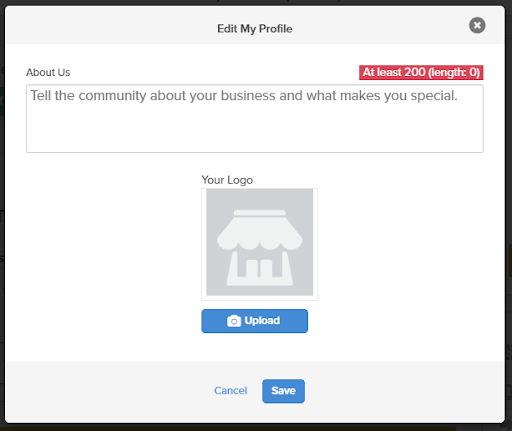 2. Add a product or service by clicking "Add a service." Enter the name of your product or service, a photo, and a description. Click "Create" to add it to your page.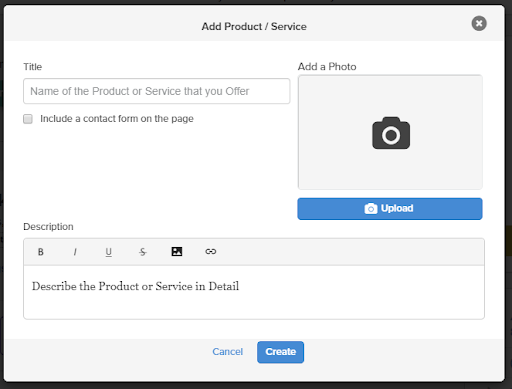 3. Upload a banner graphic. Click "Save."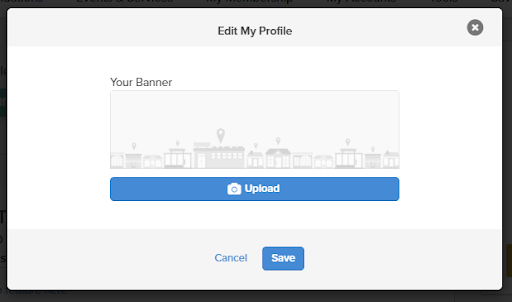 4. Update your phone number and website. You can find these on the right side of your profile. Just click "Edit" on each item to update them.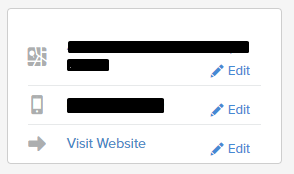 5. Link to your Facebook account. This option is on the right side of your profile page as well.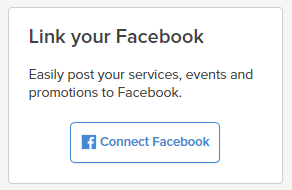 Now you've created and claimed your Alignable profile. What's next?
Alignable is only one small piece of the ever-changing puzzle that we call local SEO. So, what are the other pieces?
Like Alignable, there are tons of online directories out there that can help drive customers toward your business and help you rank better in the search engines. 
We have a great guide that can help you get listed on more free directories: check out 25 free business listing websites every small or local business should be on.

Solo

is the easiest way for small businesses to pay and get paid.

Solo mobile app is now available for everyone
Scan QR to download the Solo App
Solo mobile app is now available for everyone