In this article:
6 ways to get an unresponsive client to communicate

What if your client has an unpaid invoice?
In the world of working with clients, especially widely over email, there are always times when a client will go radio silent and you can't get a response out of them. Maybe they're just super busy, maybe they're avoiding you. Without talking to them, you can't know what their situation is. 
We want to provide some tips to help you reach those clients and keep their project flowing and productive. 
Establish your mode of communication from the beginning
Before you ever start a project with a client, or right at the start, ask your client how they want to correspond on the project, payments, etc. Maybe they are traditionally very hard to reach over email and prefer phone calls or text messages. 
Ask your client what they prefer and notate that in their file so that any member of your team who works on their project knows how to reach them. 
Place a clear CTA in your messages
In any message that you want or need an answer from your client, make sure that it is clear what you are asking for (or that you are even asking a question). 
"Can you please approve this article so we can move forward?" is much clearer than "Whenever you approve this we can continue". 
Reread your message or ask a team member to read your message to make sure that the call-to-action is obvious. 
Only ask one question
Sometimes we get in the mindset of "I have to get everything listed in this one email" and it shows. When a client receives an overwhelmingly long message because we thought it would be more efficient than sending multiple emails, they may only respond to the first question, or not at all!
If you want all of your questions answered, it's often better to just send one question in each email, unless there's a question that's very directly related to the answer of the first. 
It is okay to send multiple emails. We would recommend starting a new chain for each new question with its own subject line. Sending multiple questions in the same email chain before the client has had a chance to respond causes the same issue as sending one long email. 
Follow up with your clients
Don't just send an email once and assume your client hates you when you don't get a response. Follow up with them if you haven't heard back in a reasonable amount of time (this time may depend on the deadline of the project or which client you're working with). 
It often takes a couple of tries to get a client to respond.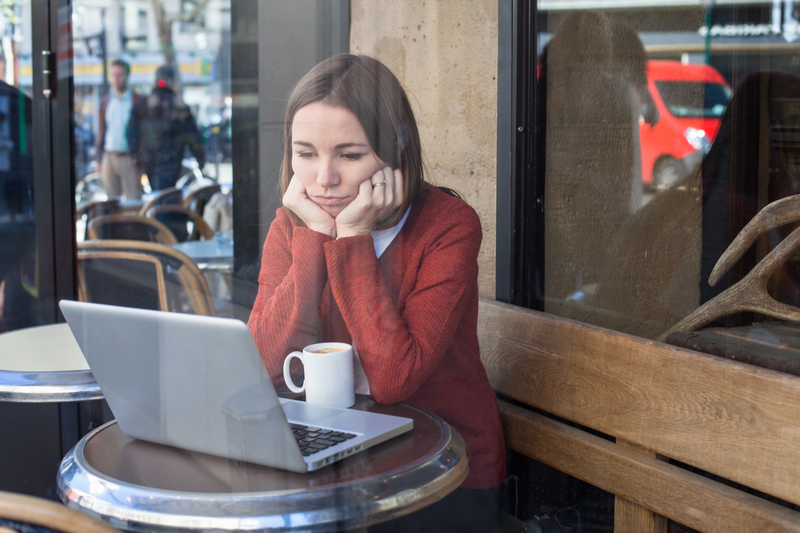 Don't feel like you can only follow up via email. If you've sent a few emails and haven't heard back, try giving your client a call. They may have been busy and your emails got buried in their inbox. 
Schedule a meeting
Sometimes it is difficult to get a client to respond to you until you get them in a room to talk about their project. If you've attempted getting a response multiple times and all you have is crickets chirping on the other end, try scheduling a meeting with your client. 
On the next message you send, don't even ask them your question, just say that you'd like to schedule a meeting to discuss/review the project. Sometimes it can be helpful to provide a specific time and date so they can say whether or not that works for them. 
If you find that works, then consider scheduling meetings or phone calls with that particular client when you need some questions answered. 
Know when it's time to let them go
After you've sent several messages over the course of a few months or longer with no hint of a response, it may just be time to let the client go. It's possible they went with someone else for the project or it just became a low priority for them and they'll come back when they're ready to move forward. 
Decide with your team what that timing looks like and when it's okay to stop reaching out to a client. Send one last message that indicates "This is the last message we'll send." Maybe the urgency will get them to respond, maybe not. 
What if my client hasn't paid their bill?
If you've tried all of these avenues for getting a client to respond and pay their invoice with you and multiple messages and phone calls over at least 30 days, there may be nothing YOU can do. You might need to get a debt collection agency involved. 
You might like this: 6 common small business cash flow problems and how to solve them 
Solo

is the easiest way for small businesses to pay and get paid.

Solo mobile app is now available for everyone
Scan QR to download the Solo App
Solo mobile app is now available for everyone