In this article:
What is Talkwalker?

Free tools that you can use with Talkwalker

How to set up Talkwalker for your business and use the free tools
With the online world continually growing each day, it can be difficult to keep track of all the platforms that your brand should be on and where people are talking about your business. From social media channels to hundreds of online business directories, there's a lot to manage.
The beauty of the ever-increasing digital world is that technology capabilities are improving with it. Solutions have been created to help you manage your online reputation and keep track of your brand so you don't become buried in spreadsheets. 
One such solution is a social media analytics and monitoring platform called Talkwalker. 
What is Talkwalker?
Talkwalker is a tool that tracks your brand across all media sources: social media channels, websites, print, TV, and even radio. 
This comprehensive platform monitors all of these media sources on a global level and covers 187 languages. Through this coverage, you can learn what customers and competitors are saying about your campaigns, events, brands, and more. 
You can also see how your brand is perceived on a global and local scale and what kind of an impact it has through the numerous products Talkwalker offers. 
Talkwalker product options include:
Analytics tracking with image recognition technology

Conversation Clusters for tracking trending topics

Customer Data+ to gain a complete picture of your customers

Video recognition

Quick search

Command center

AI engine

Influencer One to help you get in touch with relevant brand ambassadors
Talkwalker also offers free tools that your business should start using right now
Talkwalker alerts

Social search
How can Talkwalker benefit your business?
Even if all you use from Talkwalker is their free tools, it can have a huge impact on your marketing campaigns. 
Through brand mention alerts and social media monitoring, you can easily stay on top of the conversation about your business. This helps you keep your public image in check and ensure that your online reputation is well-received. 
How to set up Talkwalker for your business
Let's go over how you set up a Talkwalker account for your business and how you can utilize these awesome free resources. 
Setting up free Talkwalker alerts
First, we'll walk you through setting up a Talkwalker alert. 
Step 1: Go to talkwalker.com
Go to talkwalker.com/free-social-media-monitoring-analytics-tools. From this page, you can try the different free tools that Talkwalker offers. Click "Try It Now" under Talkwalker Alerts. 
Step 2: Create an alert
On the next page, you should see a text box where you can type in what you want to create an alert about. This can be anything from competitors to your brand to your favorite topics. Type in what you want to track.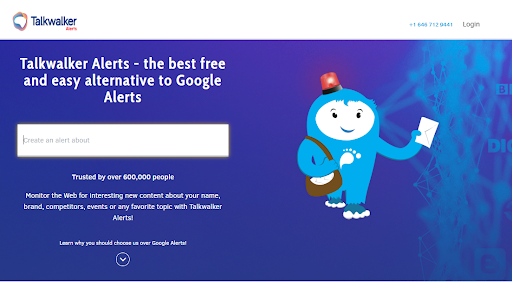 Once you type something in, you will need to provide some additional information, including:
Your email

Result type

Language

How often you want results

How many results you want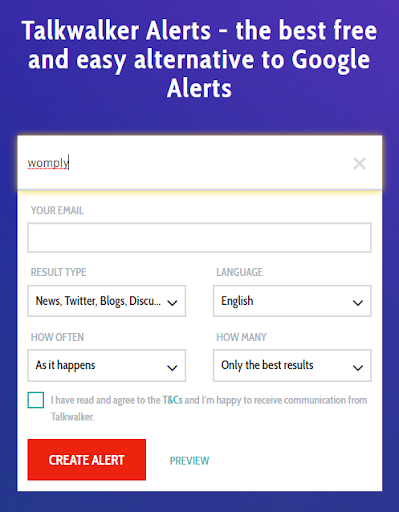 When you are done, click "Create Alert."
Step 3: Verify your email and create your account
After you create an alert, Talkwalker will ask you to verify the email that you provided. You'll get an email asking you to click a link and set up the password for your new account.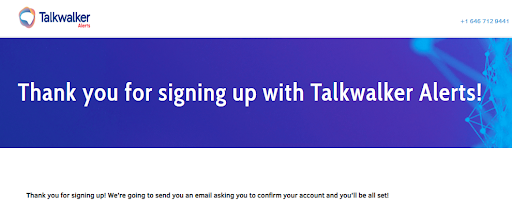 Click the link, enter your password, hit the reCaptcha, and click "Save."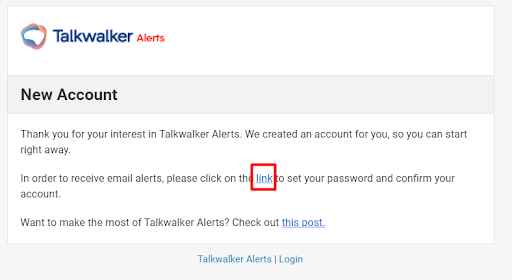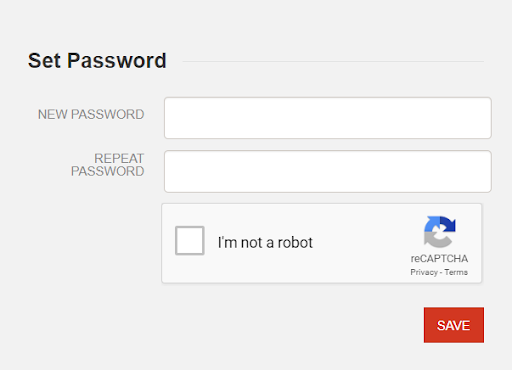 Step 4: Check out the dashboard
When you finish setting up your account, you'll be brought to your Talkwalker dashboard where you can set up more alerts and keep track of your brand mentions. Anytime a new alert comes in, you will get an email notification (unless you disable this), and you can even export your alerts when you have several of them.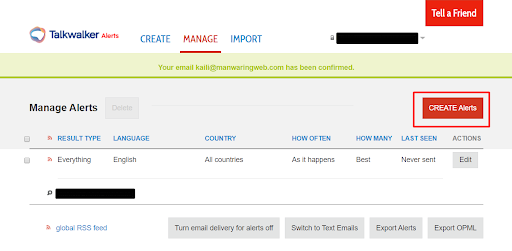 Set up your free social search with Talkwalker
Now let's show you the awesome capabilities that you can have with Talkwalker's social search. 
Step 1: Go to talkwalker.com
Go to talkwalker.com/free-social-media-monitoring-analytics-tools and click "Try It Now" under Talkwalker Social Search. 
Step 2: Create a search
Enter your brand, company name, or a certain hashtag you want to track. Click "Search."

From there, you'll be directed to a window to provide your name, email, and company name. Check the box to agree to the terms and click "Get My Results Now!"
Step 3: Check your email
Talkwalker will send you an email to finish setting up your account. If you already have an account, follow the prompts in the email and when you get to the new password reset window, click "back to login" to go to the dashboard for the social search tool. 
If you don't already have an account, follow the prompts to set up your password and then click "Save" to be brought to the dashboard.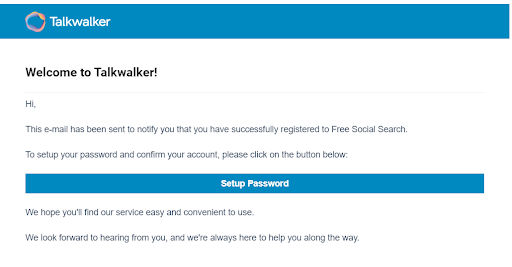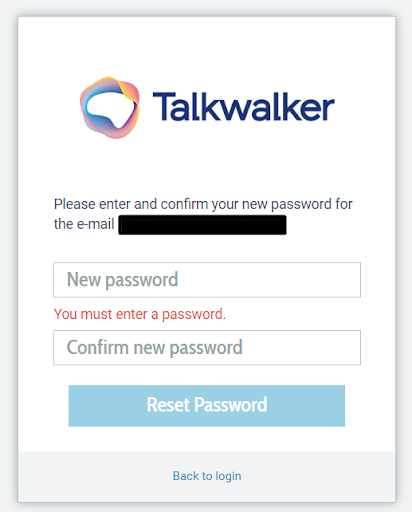 Step 4: Check out the dashboard
When you arrive at the dashboard you can start tracking your brand, competitors, and topics across all social channels. Enter the phrase you want to track, and if desired, even compare it to another phrase.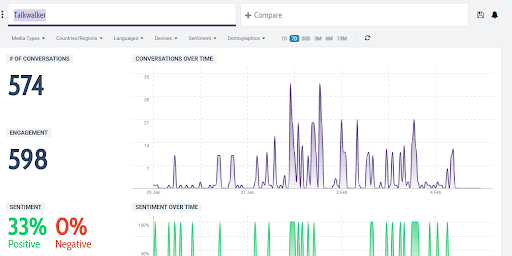 From within this dashboard, you'll have the ability to receives tons of different analytical insights through various filters, including:
Media types

Country/region

Language

Device

Sentiment (positive, neutral, negative)

Demographics
With the free version, you can also filter the results over the last day or the last 7 days. If you want a larger look than that, you can set up a free demo with Talkwalker to test this out before upgrading to their paid plan. 
Be sure to engage with your customers online
Tracking and monitoring your online reputation and mentions of your brand is important. You need to know what others are saying about your business. But you also need to do more than just monitor the conversation. You need to contribute to it. 
Be sure to respond to comments and reviews (yes, even the bad ones) and ensure your current and potential customers know that you're committed to creating an excellent experience for them.
Solo

is the easiest way for small businesses to pay and get paid.

Solo mobile app is now available for everyone
Scan QR to download the Solo App
Solo mobile app is now available for everyone