In this article:
How can Instagram Story Highlights help me market my business?

How to create Instagram Story Highlights

Best practices for Instagram Story Highlights for businesses
Instagram Stories is a powerful resource for posting frequent updates on your business's Instagram account without bombarding your followers with tons of posts. But sometimes, those stories have super helpful content that you want to keep for longer than 24 hours. Smart business owners are turning Instagram Stories into a robust marketing tool! 
Instagram Stories has a highlights feature that allows you to save your best stories on your profile indefinitely. Learn how to use Instagram Story Highlights for your business with our quick tips and guide. 
How can Instagram Story Highlights benefit my business?
Beyond allowing you to keep your Instagram Stories content for longer than 24 hours, this feature has several benefits that your small business should take advantage of. 
Easily categorize your story content
The highlights feature allows you to easily categorize any content that you put into your Instagram Stories. You can create multiple categories under which to save different types of content (we'll show you how to do this below).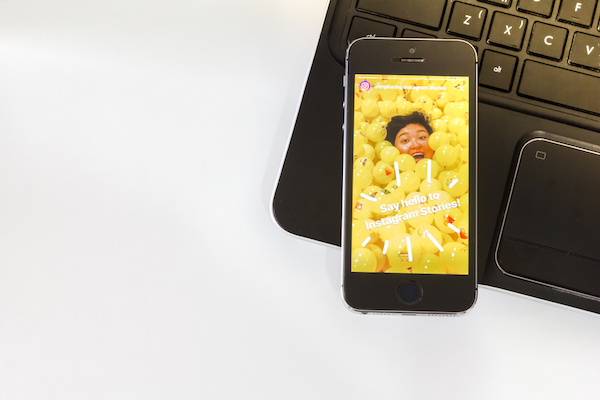 Keep relevant and timely content front and center
Rather than creating a post that can get lost in the feed of your Instagram profile, you can save stories as highlights that are pinned to the top of your profile. This keeps timely highlights front and center for your customers and followers to easily access. 
You can always edit these highlights or remove them when they are no longer relevant. 
Recruit new employees with new job updates
Highlights are a great strategy for enticing new recruits for your business if you're to the point where you need to hire help. Add some local tags to a recruitment story and save it to a specific highlights category for new job postings. Then your followers can check back whenever you have a new opening. 
Increase customer trust
Increase customer trust by sharing what goes on behind the scenes. Humanize your employees by sharing clips of them helping customers, getting trained, or engaging in team-building activities. 
Connect with your followers on a personal level by allowing them a little peek behind the curtains. 
Go deeper: Why Instagram Stories is the most underrated small business marketing tool
How to create Instagram Story Highlights
Log into your business Instagram account on a mobile device, and let's get started. 
Step 1: Create an Instagram Story
When you want to create a new Instagram Stories highlight, you'll first need to create an Instagram Story. You can only save previous stories in the highlights section on your profile. 
To add a new story, go to your profile and tap the plus icon on your profile picture.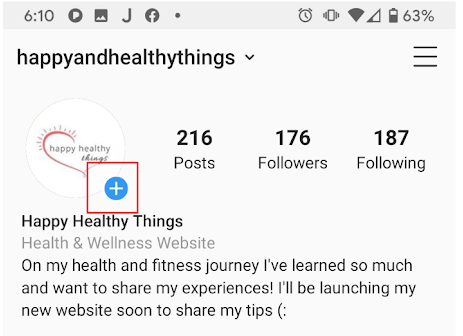 Take a new picture or video, or upload one, and tap "Your Story" in the bottom left corner to save it to your story. 
Step 2: Add a new album to your highlights
Once you've created the Stories that you want to feature on your highlights, go to your profile and tap "New" under the "Story Highlights." Choose the story that you want to feature as the cover for your new album and click "Next."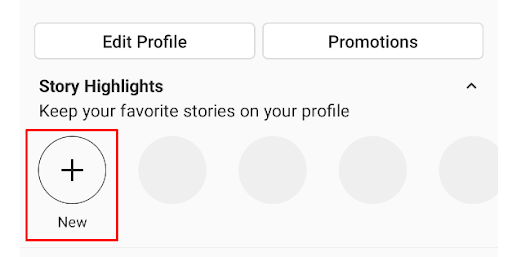 Edit the cover and add a title to your new album. 
Click "Done" and go back to your profile to see your new highlights album.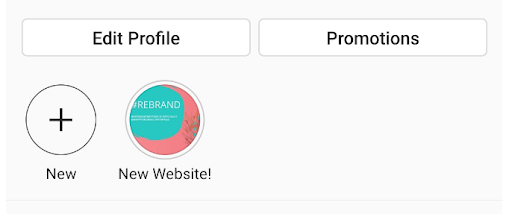 Step 3: Add stories to your album
Make your new album interesting by adding more stories to it. 
First, tap the album that you just created and then select the three-dot "More" button at the bottom right of your screen.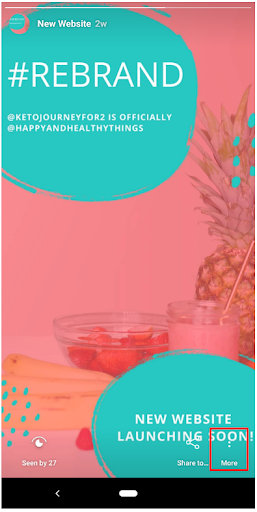 Select "Edit Highlight" to add another story under this album.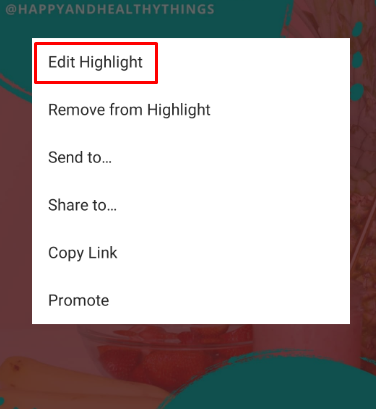 Next, select "Add" and choose the story that you want to add to that album. Tap "Done."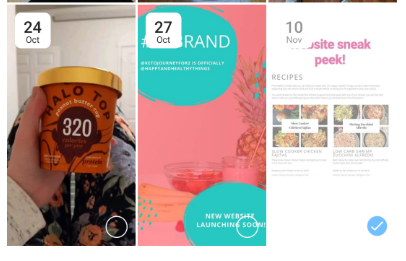 Step 4: Remove stories from highlights
If you ever want to remove a story from your highlights, simply go to the album that story is in, and then select the three-dot "More" button when that particular story appears. 
Select "Remove from Highlight" and then tap "Remove photo."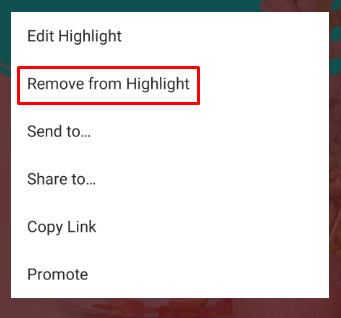 Best practices: Instagram Story Highlights for businesses
Now that you know how to add Story Highlights to your Instagram business profile, here are a few best practices to really take your highlights the extra mile. 
Create cover photos and categorize your highlights
Take advantage of the organizational capabilities that Story Highlights offers to make a visually compelling highlights section on your profile. 
Create cover photos and titles to help categorize your highlights and add the stories that you want to save to their relevant category. 
This can also help you generate awareness for specific services or products that you offer, so share away!
Tip: Canva is a free tool that you can use to create Instagram Story cover photos. They have free and premium templates to choose from to help you get started. 
Keep highlight titles short
You have up to 15 characters for your highlight album titles, but Instagram only displays the first 8-10 characters on your profile. We suggest keeping your titles brief so that your followers can see the entire description of that album. 
Keep your highlights timely and relevant
Add new promotions or job openings to your highlights when they are coming up. But as these events end, be sure to remove them from your highlights so you don't have stagnant, irrelevant content upsetting the user experience. 
Maintain consistency
Keep some visual consistency across your highlights. This will show that you really know what you're doing and provide a richer user experience that won't create a disconnect when your followers are switching between highlights. 
For your album covers especially, keep some consistency for the overall aesthetic flow of your Instagram profile. 
Use tags to get more views
Tag locations and relevant profiles in the stories that you choose to highlight. This will help you get more viewers for those particular highlights and ideally help increase your following and brand awareness. 
Solo

is the easiest way for small businesses to pay and get paid.

Solo mobile app is now available for everyone
Scan QR to download the Solo App
Solo mobile app is now available for everyone