In this article:
What is local SEO

Why local SEO is vital for small businesses, sole proprietorships, contractors, freelancers, and more

15 free (and low-cost) tips and tools to climb small business SEO rankings
If you want to sound smart at your next gathering of local business owners, just start throwing around terms like "maximizing local SEO!" 
SEO refers to the steps you take to improve your business's ranking in search results, wether they are on Google, Bing, Yahoo, Safari, Firefox, or any other search engine, in addition to mobile search results.  
Local SEO adds an extra dynamic. If you run a brick and mortar business, you also want to make sure search engines know you have a physical location they should direct customers to. If you're a freelancer, sole proprietor, microbusiness, solopreneur, or similar business, you definitely need to keep an eye on how you show up in search results relative to your product or services.
It stands to reason that the higher your business ranks in these results, the more traffic your website and online review profiles will get, and the more new customers will find you in local searches.
Why local SEO is vital for small businesses
For local, small businesses, you might assume that how they rank on web searches may not really matter. But you'd be wrong. 
Nowadays, almost everyone searches online when looking for nearby places to eat, lawyers to hire, mechanics to trust, and dentists to visit… along with every other local service or retail business. In fact, according to a Google report, "near me" searches have increased by 200%.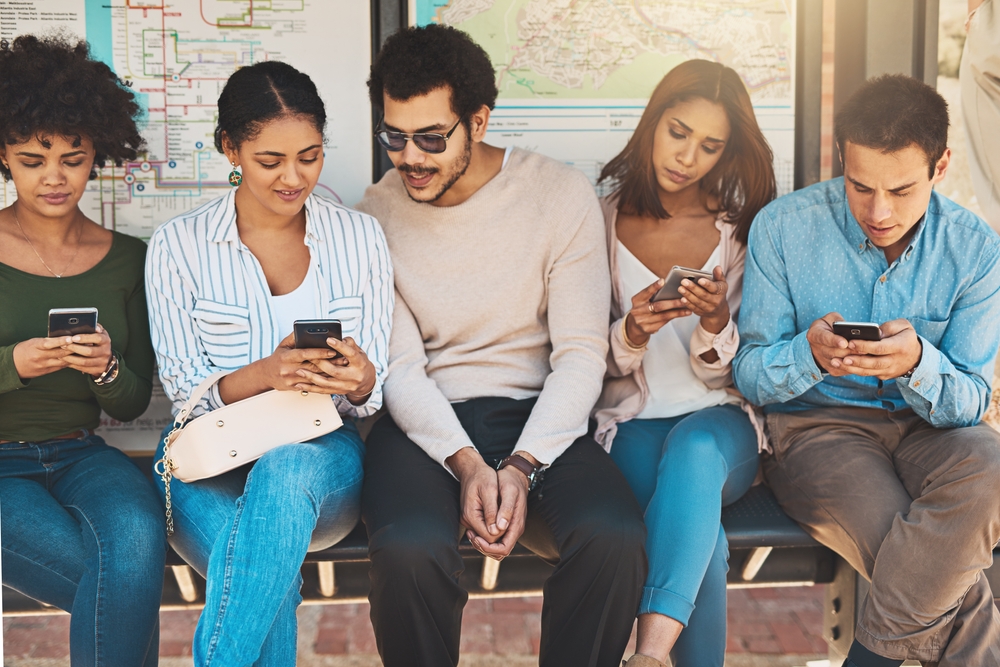 So it's vital that you do whatever you reasonably can to show up, and show up well, in local searches. 
For small businesses, this primarily means taking the basic steps to set up your profile completely and correctly on online review sites like Google, Yelp, Facebook, and TripAdvisor, in addition to making sure your website is up to snuff and you are engaging where appropriate on social media.
For the purposes of this article, we will get some valuable advice from one of the experts in the SEO industry, and touch a little on the more technical tips that more advanced, tech-savvy business owners might employ. 
But mainly we'll go over the basic steps that should be no-brainers for every local business owner who wants to rank higher in local searches, get seen by more potential customers, and make more money.
Do small businesses really benefit from local SEO tips?
SEO is a critical part of a successful digital marketing strategy, even for microbusinesses, sole proprietors, and similar businesses. Small businesses should make sure they have successful location data (proper address, phone number, and business name) on Google My Business and other top business directories like Bing Local and ReferLocal."

We'll touch more on these techniques below.
Improve local SEO ranking by claiming and completing all of your free online business listings
Before you can "optimize" search engine results, you have to make sure you actually have results. This starts with claiming your free business profiles on Google, Yelp, TripAdvisor, and any industry-focused sites (like OpenTable for restaurants, for example).
Claiming your listings is free, easy, and absolutely crucial, yet less than half of small businesses have bothered to take this step. Plus, research shows that businesses that claim their listings on multiple online business reviews sites make more money! 
Follow our easy, step-by-step tutorials to claim your profiles:
You also need a website. Yes, you. Businesses with websites perform better in local SEO than those without. 
There are hundreds of low-cost sites that will help you create a simple, clean, professional-looking website. We like Wix and Squarespace, but you should have a look and see what speaks to you. 
They offer easy templates and high-quality images and layouts for you to choose from. We'll talk about optimizing your website's SEO a little later.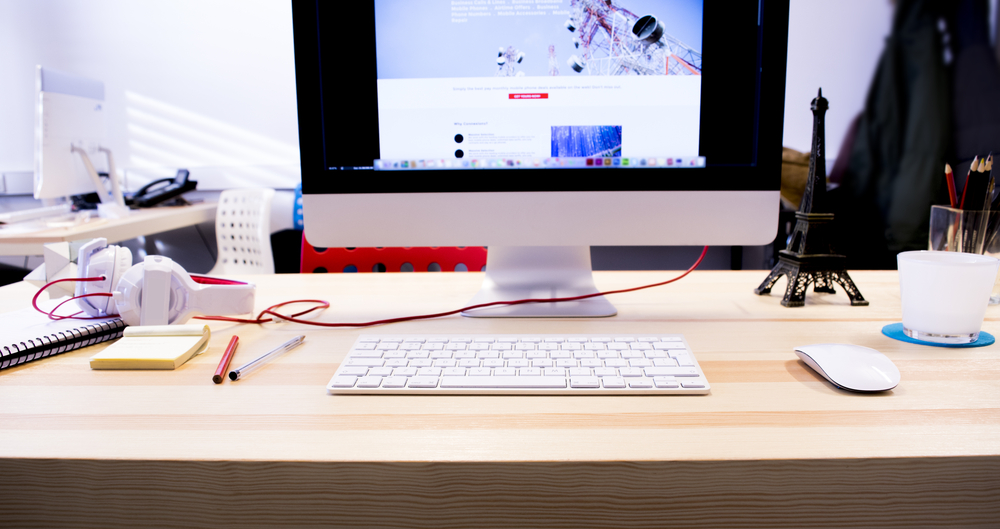 In addition to the big review sites like Yelp and Google, you should also take advantage of free national and local business directories and listings. Be sure to read our post, 25 free business listing websites every small or local business should be on, and get clicking.
Boost local business SEO by filling in all "optional" fields and adding next-level info
We go into more detail in our article The top 5 things every small business should include in their Google My Business listing, but the gist of it is you need to complete every field, make sure your name, address, phone number, website, and email are listed correctly, and add additional info (like menus for restaurants) and high-quality, web-optimized images to help you stand out from the crowd. 
All other things being equal, the local business result with more information, images, and relevant detail show up higher in local online searches. 
Make sure you use appropriate keywords and variations thereof in your business description, company boilerplate, or whatever the particular review platform allows. 
This content is part of searchable terms for web browsers and if you include the keywords you want to be listed for here, you can improve SEO. (More on keywords below.)
Pro tip: your website should also prominently list all of the above info for the same reasons, and include links to your review site pages.
Engage your customers via online review sites to improve local SEO
Hopefully you have already claimed your business profiles and have started to engage your customers on review sites. Apart from showing good manners, this makes good business sense. 
Replying to reviews, both positive and negative, shows that you take your customers seriously and are committed to improving your products and services.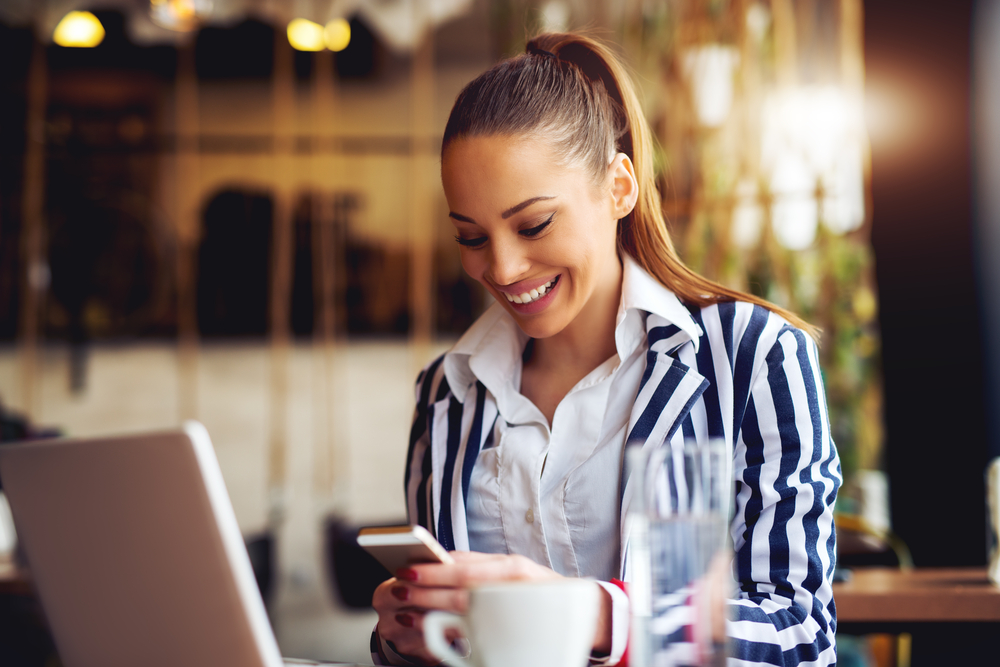 But there's more to it than that. Chatmeter.com said that Google has confirmed "responding to reviews improves your local SEO." Improving your local SEO means you get seen by more customers searching for businesses like yours.
Plus, research shows that businesses that regularly respond to their online business reviews earn more revenue!
To improve local SEO, optimize the performance of your website and make sure it's mobile-friendly
So, you decided to build a website. That's great! You're way ahead of nearly half of small businesses, who still don't have a website. 
However, throwing up a simple page that lists your phone number, address, location, and email address, while far more effective than nothing, isn't going to cut it if you want to maximize local SEO. Let's address some common website issues:
Maximize website load speed and fix any broken links
Do you know how fast your site takes to load on desktop and mobile? You should. You only have a couple of seconds before today's impatient users will give up on your site. 
Run tests using both desktop and mobile devices and use your web hosting company's recommended tips for optimizing page load speed.
Every hyperlink you include on your site should be functional (and rather than just pasting in some random URL, you should use "anchor text" that includes keywords you want to be associated with). 
Sometimes these links "break" due to the referred webpage expiring, being removed, the other site forgetting to renew, etc. 
If there are broken links on your site, search engines will punish you in search rankings. 
Optimize your site for mobile, and don't use gigantic images
Far more people today search the web via mobile than on desktop or laptop. A quick and easy thing you can fix is to make sure all your images and pages are optimized for mobile display, and that you don't have huge, high-resolution images hogging all the bandwidth. 
Try to shoot for less than 100K for larger background images, and under 50K for other images. With the free image optimization tools available today, this is a piece of cake. 
Companies like Wix and Squarespace will also automatically create the "mobile version" of your site when you build your site, if you desire.
Bonus tip: Google offers a handy, free tool to check if your website is mobile friendly.
Regularly confirm your site is actually up
This might sound silly, but do you have a way to know if your website is actually up and running? 
There are many reasons why your site might go down, from failing hardware (such as routers or servers) to problems with your web hosting service, or maybe you even forgot to renew your ownership of your domain (some of our writers have been there… done that). Make it a practice to regularly check your website's heath and function. 
Make sure your site works with and without the "www" in the URL
One sure way to drive off potential customers is if they see an error page when they type (your business name).com into a browser window. 
If you haven't already, be sure to set up a 301 redirect for the non-www version of your URL. (Google "how to set up a 301 redirect" and pick your favorite platform.)
You might also want to snag the .net, .co, and/or .biz versions of your business URL and redirect them to your main site as well. 
Parking a domain and redirecting any traffic it gets costs a few bucks a year and you can capture more customers that way. 
Remember, there are other search engines besides Google
Google is the current 800-pound gorilla, but you should pay careful attention to how your business's results are displayed on all the various search engines. 
You may be cited or referred to in other people's blog posts, social media content, local free business listings, reviews, etc. and if those results are inconsistent or incorrect, it can confuse search engines, and your incorrect information may be pulled up in certain searches. 
This is especially true if you have moved locations, changed your phone number, or modified your website URL without performing a 301 redirect.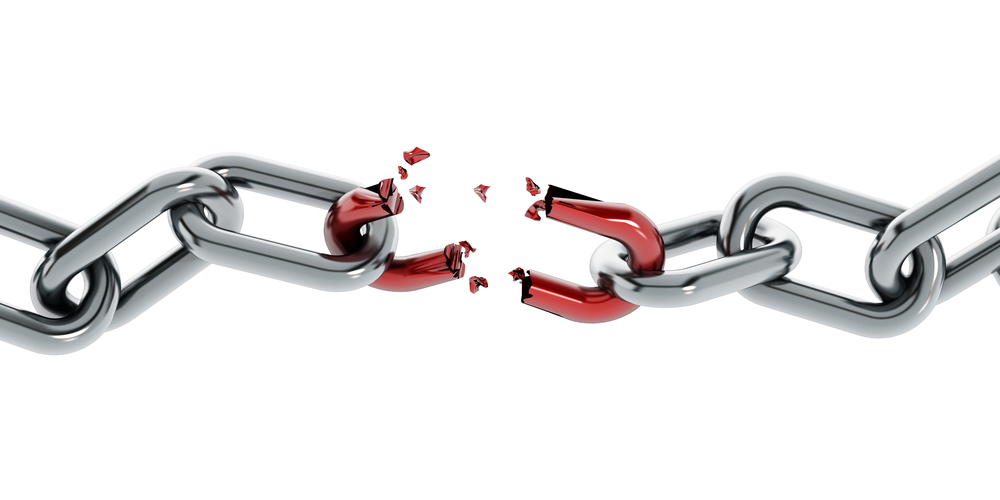 All of the listings you can control should be consistent, have phone numbers listed in the preferred format of each search engine (for example, is the area code prefix listed with parenthesis or without?). Do the email "contact us" links listed function correctly and launch your email software? Does your website load correctly when you click on your business's link?
Optimize local SEO with accurate, comprehensive website keywords, meta description, and title
Carefully consider and understand the keywords you want your business to rank for and make sure you're including them in your website build, including your search engine title, slug, meta description, H1/H2/H3 tags, etc. 
The title is the actual link that a search engine displays, or the "name" of your website, and the meta description is the small block of text that is displayed below that link. H- tags is shorthand for "headline" or "headers" that attract more emphasis from search engines. For example:
This is an H1 tag about improving local SEO.
An H2 tag about boosting small business SEO looks like this on our template.
Or if you want less visual (and local search engine) attention, try an H3 header.
A good exercise is to type out every variation you can think of relating to your business and the services or products you offer. 
For example, a pet grooming service near Chicago might use the keywords "pet groomers in Chicago," "Chicago pet groomers," "pet groomer in Chicago," "dog groomer in Chicago," "Chicago dog groomer," "Chicago dog groomers," "Best pet groomer in (Aurora or whatever suburb you want to target)"… you get the idea.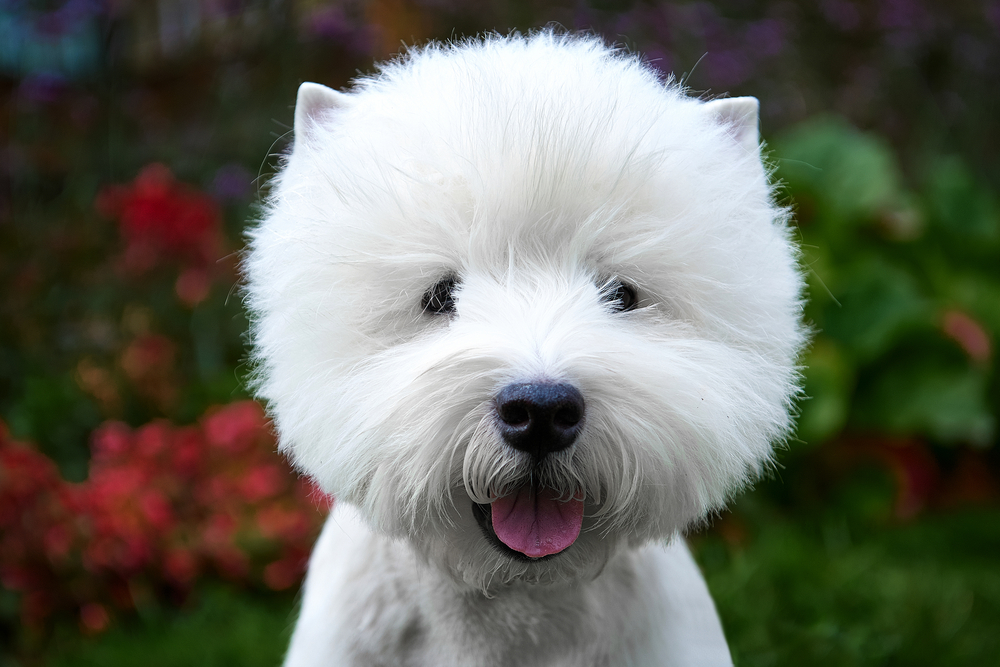 Conduct searches for all of these terms and pay attention to how your higher-ranking competitors have their sites listed, their titles, meta descriptions, and keywords. See if you can improve yours.
Remember, don't just stuff these keywords in a long list at the bottom of a webpage or try to hide them in the code, and don't repeat terms over and over in a non-organic way. 
Search engines like Google are getting very sophisticated and you will actually be punished for keyword stuffing or other "90's era" methods for trying to boost SEO without doing the work or building any value.
Improve local SEO by setting up social media accounts
Once you have a good website built and have optimized your business listings on all the major review sites, you should also create social media profiles for your business on Facebook, Twitter, Instagram (if applicable), and maybe LinkedIn. 
You may have noticed that, in addition to a business website, almost every company has an official account on all of the major social media sites. They are doing this for a good reason. 
Review sites aren't the only places people engage with companies and write reviews, and you can derive benefit from meeting your current and potential customers on these social media sites. The more active you are in multiple types of online communities, the more you have a voice (and the better you will show up in online searches).
Create a company blog or create other original web content to climb local SEO rankings
In addition, you should consider creating regular content on your website, such as adding a blog. 
The value of a blog may not be apparent to, say, a hairdresser or a dentist or an auto repair shop, but you'd be surprised how much SEO value you can get if you have interesting insights into the industry, valuable tips, funny stories, or other content that interests people.
The more people talk about you (and ideally, link to your site or content) on multiple online locations, the more "valuable" you become to search engines like Google and the higher you will start to rank.
Adding a feature like a blog to your site also gives you the ability to focus on specific keywords/ideas without needing to update your main website pages all the time.
Caveat: you must commit to regular, fresh content on your blog and/or social media sites. You can't just create your accounts and then never post anything again. This will bring you no value at all and may actually hurt you.
Boost your small business website's SEO with link-building
Once you have your review site profiles, website, social media accounts, and possibly a blog up and running and healthy, you can work to maximize link-building.
Link-building is the practice of getting other sites, social media users, etc. to include functional links to your business profile and/or webpage. 
Sometimes you can pay "influencers" to include your website link in one of their posts, but for small businesses this is usually not the most cost-effective way to build these "backlinks." 
Ideally, you should be producing not only a top-quality product or service, but you should also be creating interesting, relevant, regular content for your website, social media channels, and/or blog. 
If you can spend some time each week working on some fresh, interesting content, and post it regularly, you can start to get noticed by "more important" websites, influencers, and business listings.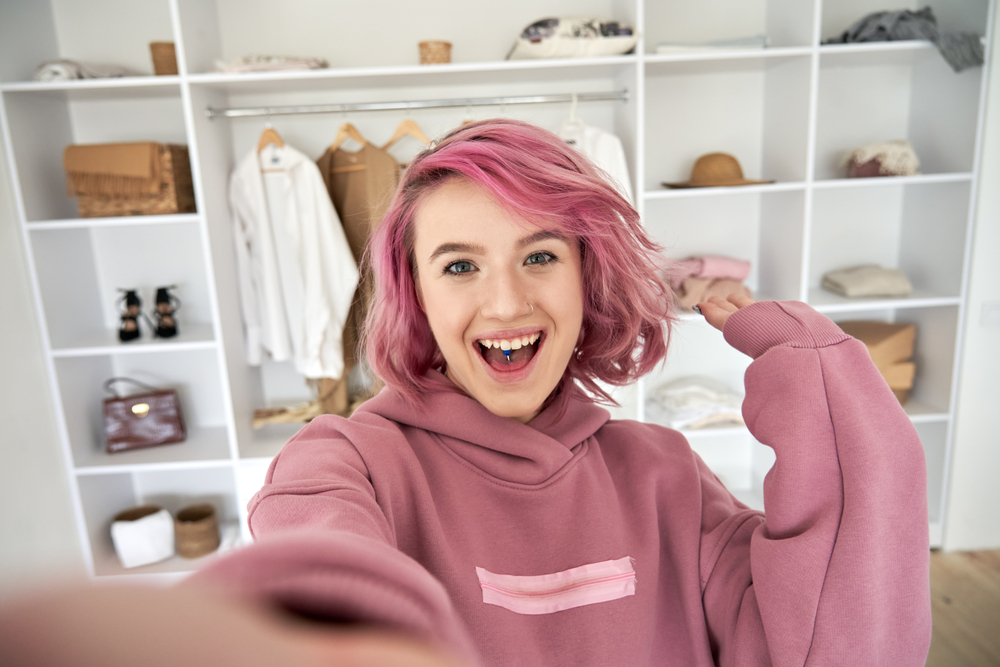 The value of this is, when you first create a new website, you have basically zero "domain authority." Unless someone specifically types in the name of your business exactly, they will probably not be able to find your business on a search. 
However, as your business has more time being listed on the indexes of various search engines, and you consistently maintain accuracy and quality in your site, you will start to climb the rankings. 
When people from other, higher-domain-authority sites notice your content and post links to it, then effectively some of their value or "authority" is added to your site, which tells search engines to bump you higher in the rankings. 
This is why, if you try to purchase a link placement from a site with a domain authority of 40 or above, it can cost hundreds or even thousands of dollars per link.
"Hook" media and influencers by creating compelling stories based on your data or expertise
On a budget? There are free ways to build links, and they may be more inherently valuable since you "earned" them instead of "buying" them. 
You might try to work with local news/media outlets to get mentioned, with a linkback to your site. And, if you can work a little extra to get a URL mention from websites you respect in your industry, your business will start to rank higher in local search results.
When creating a "hook" for local media, you might consider conducting some quick research on your customers' preferences. 
Just as a quick example, if you run a local coffee shop, and national coffee day is coming up, you might prepare a quick blurb containing interesting statistics you can pitch to local news media or industry websites or forums you follow. Like "Did you know that X% of people prefer decaffeinated coffee?" or "Despite the 'living healthier' trend, our sales show that sales of pastry have risen X% over the past year."  
If you're in a college town, you might find some interesting trends something like "our study shows that late-night coffee sales go up X% during finals week" This is the kind of content that is catchy, is a quick story with minimal research on your part, and which people will link to, talk about online, share, and upvote. All of this engagement improves local SEO.
Local SEO is a broad and complicated topic, and the more you learn the more you realize you don't know. If you take the steps outlined above you will be off to a good start. If you think you have the chops to dive deeper, Google's SEO starter guide has some good info. 
Solo

is the easiest way for small businesses to pay and get paid.

Solo mobile app is now available for everyone
Scan QR to download the Solo App
Solo mobile app is now available for everyone