In this article:
Start your own online order and delivery service

Use alternative third-party services

Keep up on your marketing efforts
During the COVID-19 pandemic many businesses were forced to adapt to new methods of reaching their customers, primarily online. Restaurants were especially impacted by this, as most restaurants across the country had to close their dining rooms during statewide shutdowns.
However, this may be a silver lining, as moving to online orders, curbside pickup, and delivery services has helped many restaurants continue to serve their local communities and many employees to keep their jobs. And as the recovery continues, these additional services and offerings can help restaurants to maximize revenue and customer satisfaction.
It's important to continue to leave online and to-go services available for those who are still taking precautions and for those who just want to easily order with the tap of their fingers. 
Small businesses that move toward "omnichannel" or "unified commerce" sales models, with multiple avenues for customers to order, pay, and receive product, will be able to weather financial and socioeconomic storms better than those that stick with traditional sales models.
Why don't some restaurant owners want to work with Uber Eats, DoorDash, or Grubhub?
If your restaurant isn't providing online ordering or delivery services, now is the ideal time to start. Some restaurant owners have been averse to starting online and delivery services because they don't want to work through the big three third-party platforms: DoorDash, Uber Eats, or Grubhub, which may increase your reach but they take a healthy bite of what can be very slim profit margins.
Additionally, many restaurant owners are averse to giving control over the customer experience (and quality of food) to someone outside of their control. It can hinder the customer's view of the restaurant if food takes too long to arrive or is cold and soggy when it does. 
So, are there other options?
Check out this article: Why (and how) you need to put your restaurant's menu online
Alternative options for restaurants to sell online that don't involve DoorDash, Uber Eats, or Grubhub
You don't have to use one of "the big three" to get your food selling online and delivered to your customers. While they can make it easier for new restaurants, or restaurants new to delivery, to get their name out there, you do have other options. 
The first of these is to offer online ordering and delivery services directly from the source: your restaurant. 
You may also like: 9 reasons your restaurant needs online ordering and delivery services
Start online restaurant orders and delivery services on your own
You don't need a third-party to offer online ordering and delivery services. If you have a website, a point-of-sale (POS) system, and employees that can drive, you have the means to start these services on your own. 
It might take a little more work in the beginning to get everything integrated and working properly and to train your employees on their new responsibilities, but in the long run this could save you money. And it keeps everything in-house and under your control.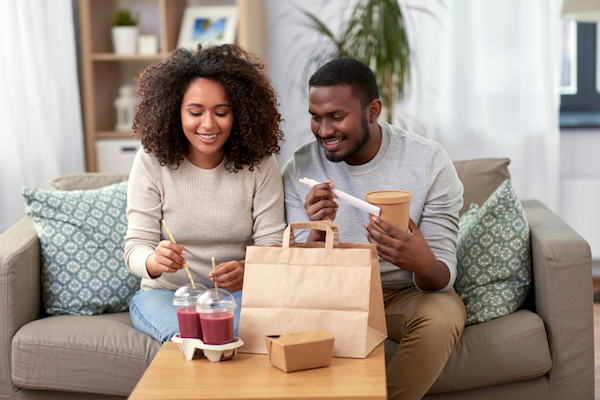 Some things that you'll need in order to offer online and delivery services:
Website or online ordering platform—most modern POS (Point Of Sale) systems and/or online "shopping carts" have some way to integrate online ordering capabilities

High-speed internet to ensure that you are receiving the orders as they come in

Drivers and method of transportation for them (even if it's their own vehicle)

Bags and takeout containers
Go deeper: 
Want to keep it "old school"? Telephone ordering can still work for your restaurant
If you have the capacity to take phone orders, this can still be effective, though most younger customers now will expect an online/mobile/app-based ordering system. 
If you don't have the capability or desire to go online for some reason, setting up a dedicated phone line and publishing your call-ahead/takeout/delivery order number far and wide can allow customers to call in their orders and either pick them up or ask you to deliver them. 
This has been the model for lots of Chinese and pizza restaurants for decades, and with the increased demand lately for ordering ahead, you could still add profits and satisfy more customers' wants in this way while keeping control of the entire process.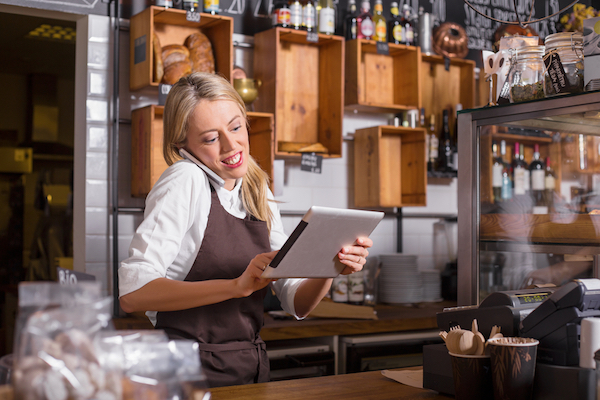 Other third-party platforms for restaurant ordering and delivery
If starting all of this on your own feels like too much, there are other third-party companies you can use to allow online ordering and delivery for your restaurant. These are some great alternatives to DoorDash, Uber Eats, and Grubhub. 
Postmates
Postmates used to be a third-party online ordering and delivery service similar to "the big three," but it was acquired by Uber in 2020. It's still run separately and fees may be a little better. Postmates is a little less common in certain areas of the U.S. This can be a good and bad thing. If your market isn't familiar with Postmates, it could take a little extra marketing to get your name out there. But if Postmates is really common where you are, then it could bring in a lot more business. 
Get started at postmates.com. 
ChowNow
ChowNow is another third-party online ordering and delivery solution that can help your restaurant get food out to your customers. ChowNow has an online ordering app and website similar to the other solutions out there, but they'll also create a branded app specifically for your restaurant that customers can download and use to reorder their favorites with ease. 
Interested in this solution? Get started at chownow.com. 
One awesome feature of ChowNow and Postmates is that they can integrate online ordering with your Google Business listing. That means that customers could find you on Google and be provided with a link to order online, without having to sign into another app. As long as they are already logged into Google, the process is seamless. 
Up your marketing game
If you're trying to get away from using popular apps and solutions that have big marketing advantages, it's important to compensate for that. You'll need to hone in your marketing strategy to reach customers in new and innovative ways. 
First, make sure your current customers know that you are providing online ordering and delivery services. Get the word out with newsletters, social media posts, and sharing the news on your website. 
In order to reach new online customers, you'll need to invest in some small business advertising. That could be Google Ads, social media advertising, billboards, and more. 
Focus some marketing efforts on SEO and building a good online reputation so your restaurant shows up when people are looking on places like Google, Yelp, and Bing. 
Here are a few helpful marketing guides to get you started:
Solo

is the easiest way for small businesses to pay and get paid.

Solo mobile app is now available for everyone
Scan QR to download the Solo App
Solo mobile app is now available for everyone