In this article:
Most businesses don't claim their listings on popular review sites

They're missing out on opportunities to attract and engage customers

Claiming your business listings is free and surprisingly simple
Someone posted an online review about your business. Now what?
As we explained in other articles, we highly recommend responding to every review—positive, neutral, and negative. You can't do that unless you first claim your online business listings on popular review sites like Google, Yelp, and TripAdvisor.
You also can't control how your business information appears if you don't claim your listings, and worse yet—what if someone else claims your page? Plus, your listings will still exist whether or not you claim them. It just makes sense to claim what's yours.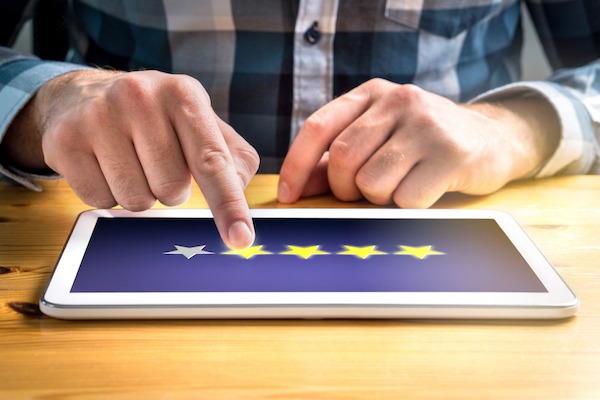 Plus, research shows that businesses that claim their listings on multiple online business reviews sites make more money!
The bad news about online review sites: 
Only 33% of of all Yelp listings and 44% of Google listings have been claimed, and only 23% of businesses keep their listings on these sites current. 
The good news about online review sites: 
Claiming your listings is free and easy. Claiming your listings already puts you ahead of most local businesses who ignore their online presence.
Let's walk through some of the basics for claiming your listings. 
1. Start with the claiming your listings on the biggest online review sites
Before claiming a page on every review site under the sun, it's good to prioritize. For most local businesses, it's most important to claim your business on Google and Yelp. It's not hard to see why:
Google:
Nearly half of Google's 3.5 billion daily searches are local.

The search engine serves 2 billion active search devices every month.

About 20% of Google searches are related to location (e.g. Google Maps). 
Yelp:
Nearly 180 million people access Yelp reviews on desktop or mobile. 

Customers have posted a whopping 163 million reviews on Yelp. 

It's not just for restaurants: People use Yelp to shop for products, find professional services, search for a salon nearby, and much more. 
Start by claiming your pages on these two behemoths. From there, claim your business on Facebook, which ranks #3 nationally for local business traffic, and then move on to industry-specific sites like TripAdvisor (hospitality), and OpenTable (restaurants). 
2. Claim your business listings
Ready to claim your listings? It's always free, but every site has its own unique process. Below, we've listed our step-by-step guides for claiming your pages on some of the major sites:
Refer to our free business listings article for many more!
Solo

is the easiest way for small businesses to pay and get paid.

Solo mobile app is now available for everyone
Scan QR to download the Solo App
Solo mobile app is now available for everyone