In this article:
Optimize your Google Business listing

Improve your local ranking on Google search results 

Get more attention from customers

Rank higher on Google Maps
News flash: even if you haven't created or claimed your Google My Business listing, you probably already have one. 
This is because Google (and other business review sites like Yelp, TripAdvisor, Facebook, and Foursquare) allows customers to post reviews and info about your business even if no official profile exists. 
In other words, until you officially claim your pages, people other than you have 100% control over how your business appears online.
Yet, despite the increasing importance of a robust online presence for even small, local businesses, at last count only 44% of Google My Business listing pages had been claimed. Unbelievable.
If you want to know how to make sure more people find your Google My Business listing, we recommend you start with these 5 steps.
1. Claim and update your Google Business listing with current, correct information
The critical first step in learning how to improve your local ranking on Google My Business results is to—you guessed it—actually own your Google Business listing. As noted above, less than half of businesses have officially claimed their pages. Plus, research shows that businesses that claim their listings on multiple online business reviews sites make 58% more money!
The good news is, it's free and relatively straightforward to claim yours. Click to read our detailed article on how to claim your Google My Business listing.
After you've claimed your listing (and we recommend you claim your business pages on all the relevant review sites), be sure to complete all of the basic business info, including an accurate physical address, phone number(s), email address, website, and hours of operation.
Also, set a daily or weekly reminder to keep your info up-to-date. This may sound like a no-brainer, but you'd be surprised how many times we've found that this basic, yet critical online customer touchpoint is outdated or missing—phone number out of service, website down, email bouncing, location listed incorrectly or not at all, outdated reviews, and more.
There are few things more frustrating than when customers search a business online, decide to purchase, and go out of their way to travel to the place of business, only to find it's moved across town or it's closed for the day due to out-of-date information on the Google Business listing. 
We've all been there. It sucks. Some of our staff have vowed never to patronize a business again after suffering such an inconvenience. We know—first world problems, right? But customers are fickle. Don't give them that chance.
Not to mention, when your info is complete and you keep your listing up to date, you improve your local ranking on Google search results and rank higher on Google Maps.
Note: we said "website." Sorry, but yes, you need a website. Squarespace or Wix make it pretty easy. You don't need to have an online shopping basket or checkout process (although "order online, pick up in store" is trending very high and a growing number of retail stores and restaurants now use it). 
As long as your website has some (correct) basic info about your business, some pretty pictures, and valid contact information, that will do until you have some more time and money to spend on a more robust website. Basically, people just want to see that you HAVE a website to make double sure your company is "legit."
2. Edit your Google Business listing to include quality photos
A good Google My Business listing will include several high-quality photos of the exterior and interior of your business (if applicable), as well as relevant product photos if possible. 
Think about businesses that stand out to you when you conduct local searches. They almost certainly have eye-catching photos included. 
If you're not a shutterbug and you don't know any teenagers going through their "photography" phase, consider hiring a professional for half a day (this is also a good opportunity to get some quality photos for your website).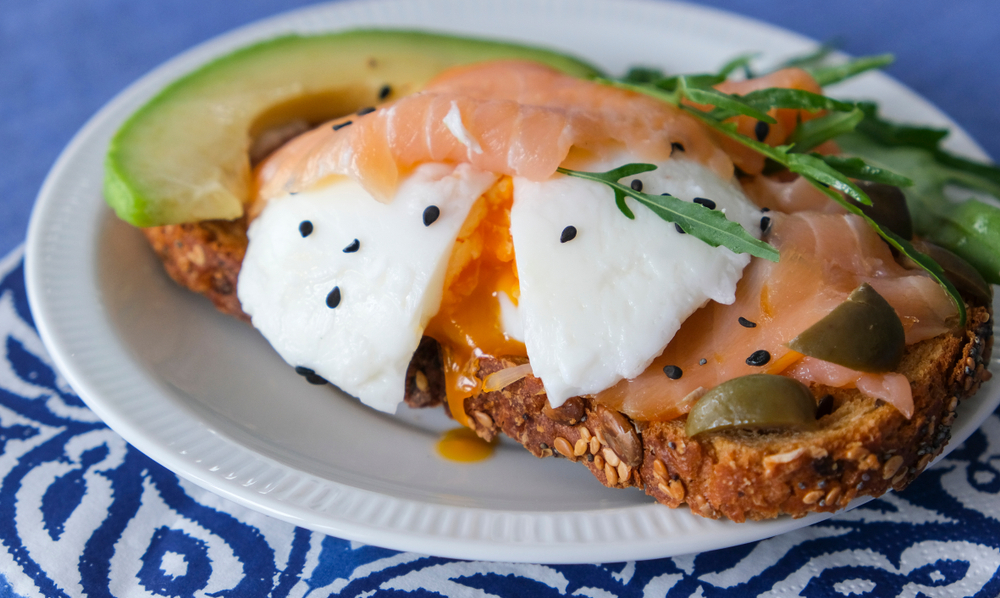 High-quality images of your location, products, or services can help you stand out in online searches.
Ask for clear, high-resolution photos with size, composition, and color optimized for online thumbnail display. In addition to interior and exterior shots of your physical location, these might include photos of customers getting a haircut, autos being serviced, mouth-watering photos of your restaurant's food and beverage offerings, happy pets being groomed, a display of the large selection of products you offer… you get the idea.
Most people respond well to catchy visuals, and a small investment here can pay off in more engagement and better search rankings for your business.
3. To outrank your local competition on Google My Business, add "next level" info
If you want to stand out online against your local competition, you should add "next level business info" to your Google listing. What we mean by this is to go beyond the absolute necessities listed above.
Next level info might involve adding a current menu for a restaurant, completing the "optional" fields/descriptors such as "casual atmosphere," "lots of parking," "free WiFi," "family friendly," and any others, as well as including links to any online or scheduling options for salons, auto shops, groomers, restaurants, etc.
The more details and info you can include, the more ways there are for the web search engines to find and rank your listing well. In general, Google business profiles with an abundance of info look more appealing than bare-bones listings, even if the bare-bones ones also have a solid star rating.
4. Your Google Business listing should include a short, inviting business description
Currently, Google allows space below the displayed reviews for businesses to post a short message or boilerplate.
This is your chance to play marketing copywriter or VP of Business Development. Try to condense all of your business's qualities into two or three very clean, descriptive sentences. 
You might refer to your "elevator pitch," or your business's mission statement or company vision. Ask someone you trust to proofread it and give you feedback.
Adding a well-crafted description of your business, products, or services is an effective way to introduce yourself to your potential customers looking for you online, and can help improve engagement and accurate search results.
5. Add replies to customers' Google Business listing reviews
If a potential customer searches your business, Google displays your basic business profile, including any information you (or your customers) have completed. Google also displays the top three or four relevant reviews for your business as part of the basic profile display.
This can be a good thing, if the displayed reviews are 4 or 5 stars, or it might not be so great if you haven't gotten many excellent reviews yet.
This highlights the vital importance of taking control of your business's online reputation, even for small, local businesses.
The "star rating" is almost the first thing anyone sees when searching for businesses like yours in your area, and that rating is calculated by your Google reviews. Click to read our primers on how to get more reviews.
However, this goes one level deeper: if you click on the Google map included in your basic profile, or if you click on any of the reviews displayed there, you get a more in-depth listing of the reviews, including any of your replies to those reviews. 
This is a fantastic and little-used opportunity for you to show your current and potential customers that you take their feedback seriously and are actively engaged in maintaining a beneficial dialogue with customers online. (Click to read our in-depth article on how to respond to reviews.)
If you take the 5 basic steps outlined above, you will be well on your way to improving your local ranking on Google, ranking higher on Google Maps, and attracting and retaining more happy customers. 
Solo

is the easiest way for small businesses to pay and get paid.

Solo mobile app is now available for everyone
Scan QR to download the Solo App
Solo mobile app is now available for everyone