In this article:
What is an alternative payment method?

Common types of alternative payment methods

Advantages to accepting APMs

How to get your business set up to accept alternative payments
"Business" has at its core the process of buying and selling, or the exchange of goods and services for payment. Your small business isn't going to be around very long if you give your products and services away for free, so you obviously need to get set up to accept payments.
Most successful businesses (by far) are set up for credit card processing. However, a growing number of consumers are looking for "alternative" payment methods to use, even when dealing with small, local businesses.
Let's look at some common alternative payment methods and why you should consider using one or more of them.
What is an "alternative payment method"?
Definitions vary depending on context, but for our purposes here when discussing small businesses, an APM or alternative payment method is any method of transferring funds from consumer to business other than the usual payment by cash, credit/debit card, or check. 
Some popular APMs include prepaid cards, store cards, eWallets or digital wallets, mobile payments, money orders, bank transfers, and "buy now, pay later" instant financing programs. Some of the big names currently are APMs like Apple Pay, Google Pay, Samsung Pay, Fitbit Pay, Zelle, PayPal, Venmo, Square Cash, Alipay, Afterpay, and Affirm.
Prepaid cards generally work like any other credit card, so for the business owner, you usually don't have to get "set up" to accept this particular form of APM if you're already able to accept credit or debit cards. 
And not many local businesses have the wherewithal to extend in-store lines of credit or "store cards" (anyone remember the old Sears card?). However, since many of today's customers use mobile payment, digital wallets, or other payment services providers, you should consider discussing these types of payment with your merchant services provider or payment processor, or whoever helps you process digital payments or facilitates your POS (point of sale) hardware and software.
APMs came into being to reduce payment friction. Example: PayPal
PayPal was the first widely accepted alternative payment method and gained popularity during the explosion of the Internet in the 1990s-2010s. PayPal was for a while the only practical way two non-commercial parties could pay each other online without getting a bank transfer involved, or sending a check, money order, or cash via the mail.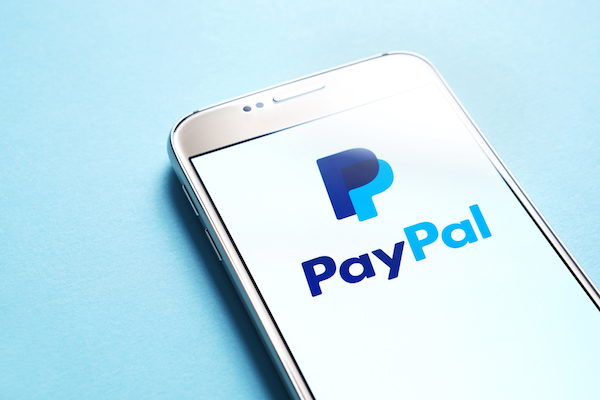 PayPal got so popular on eBay (since it made the sending and receiving of funds between eBay buyer and seller so much simpler) that eBay bought PayPal for about 1.5 billion dollars in 2002, and the two companies grew together until eBay split PayPal off into a separate publicly traded company in 2015. PayPal is worth about $100 billion currently.
PayPal payments can be sent online (via the website) or using the PayPal app, and funds can be drawn from a linked credit or debit card, or a linked bank account. PayPal has also issued its own credit card, just to confuse things further.
Venmo (owned by PayPal) was intended to be a "social networking" app that allowed P2P (person to person) payments. They've (wisely) dialed back on pushing the social networking functionality over the years but Venmo has exploded in popularity because it's very quick and easy to use, and is free for friends or acquaintances to connect their bank accounts to the Venmo app and pay each other, split a check, etc. 
However, there's still considerable "friction" for individuals or small businesses that want to accept payments via Venmo, since you have to have your buyers/payers sign up for accounts, download the app, and connect their bank accounts before they can make payments.
Wearables, "smart cards," and other contactless payments
While so-called "contactless" payments may certainly be considered "alternative" compared to the more traditional way of processing credit card payments, they may or may not fit into our definition of an APM, depending on how they are funded.
Contactless payments can be made via certain credit cards, debit cards, key fobs, smart cards, "wearables" (such as wristbands, watches, rings, etc.), or other devices including smartphones, that are capable of using radio-frequency identification (RFID) or near field communication (NFC). These cards and devices allow payments to be made without actually requiring any physical contact between customers or their devices/cards and your payment terminal or employee, and without forcing the customer to carry any other form of payment or ID.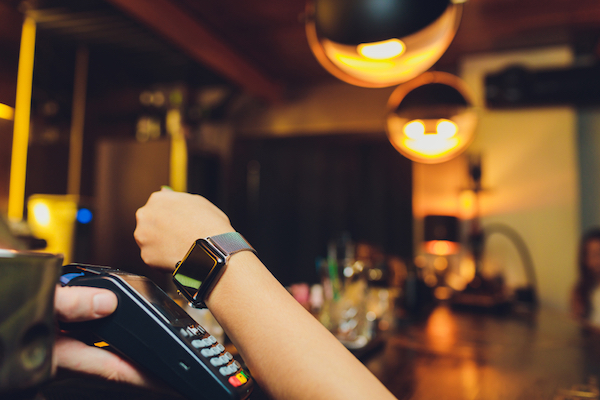 This has obvious advantages in speed and convenience for both businesses and customers, and is particularly useful during a pandemic since there is no required physical contact between the device/card/wearable and the payment terminal, nor the exchange of any item between cashier and customer.
Some well-known contactless examples include Apple Pay, Samsung Pay, Google Pay, and Fitbit Pay. Your bank's mobile application may also support contactless payments, and you more than likely have a "smart card" in your wallet. These are simply standard credit cards with RFID chips embedded in them that allow near-field validation of your card at compatible payment terminals.
Why should local businesses consider accepting alternative payment methods?
Today's customers expect that businesses they like will move toward a more "omnichannel" business model for providing goods and services via multiple avenues, allowing for convenience and flexibility for their customers.
The same thing goes when it comes to payments. The more ways you have for customers to pay, the better it is for them—and thus the better it is for you.
If you suddenly had a lot of people coming to you wanting to pay with, say, gold bullion, you'd probably quickly learn all you could about gold bullion, determine how to accept it and value it correctly, and convert it into a form of currency you could use.
It's the same thing with APMs. Cash is falling in popularity, particularly among younger consumers, who may also be skeptical of traditional credit cards (and don't even think about asking them to pay with a check).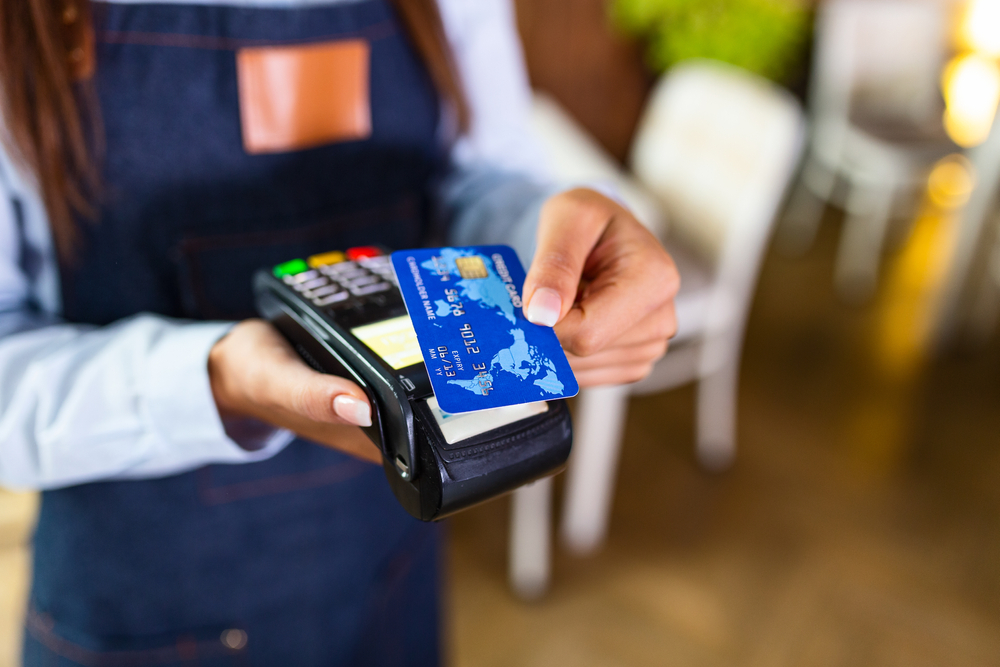 Modern customers expect multiple avenues to pay, even from small, local retailers, and some customers don't even carry wallets, cards, or cash anymore. A smartphone or even a "wearable" can be enough for a postmodern consumer to carry out daily life and typical in-person purchases.
What types of alternative payments should I consider accepting?
For the purposes of this article we are going to treat all "mobile payments," app-based payments, online payments, digital wallets, and digital payments services as functionally identical. 
Whether customers' funds are sourced from a linked bank account, a credit card, a PayPal balance, or stored digitally on the device in question is not really the main point where business owners are concerned.
What you care about is how complicated is it to accept these payments, how much is the fee (if any), and how easy is it to get set up with your current POS system (if you have one). The best way to get a relevant answer to these questions is to discuss them with your specific payment processor, merchant service provider, or business advisor familiar with the payments process. Or check out Solo.co and learn why it's perfect for small businesses, solopreneurs, freelancers, contractors, gig workers, and more!
Generally the fee (when a fee is charged) is similar to what your processor would charge you to accept a traditional credit card payment (perhaps around 3%) but in some cases it can vary, and it may be lower, which is another reason you might consider APMs.
Zelle is free for consumers and person-to-person transfers, but your bank may charge you a fee depending on several variables. Your business account will also need to be with a bank that offers Zelle if you wish to accept that type of payment.
Know your customers and tailor your APMs to them
Another thing to consider is your customer base. In some places and for some businesses it may make sense to go through the process to accept, say, Fitbit pay, and in other places it may not, due to lack of customer adoption. Talk to your customers and fellow business owners and see what people are using and what they want to be able to use.
Alipay is a good example as well. Alipay is an online and mobile payments system that is huge in China and growing in popularity in the US, particularly where there are large Chinese populations or in locations where Chinese tourists frequently visit. 
If this describes your business, you may want to get set up to accept Alipay, because it can greatly reduce friction for payments where communication is a problem and cross-border payments can be complicated. If you never deal with any customers wanting or expecting to be able to pay using Alipay (or WhatsApp pay or whatever else), it may not make sense for your business.
Depending on what kind of store you run, you might consider partnering with an instant consumer financing company like Affirm or Afterpay that allows customers to get their purchases immediately (after a short approval process) and pay over time, sometimes without any fees. 
Generally the merchant (you) get your full amount up front (minus the financing company's fee), and the 3rd-party financing company handles any installments, fee collection, and the repayment process from there. This type of purchase is exploding in popularity and it might make sense for you.
How do I get set up to accept alternative payment methods?
Chances are, you already have the capability to accept one or more APMs. Many POS systems (depending on the processor) already come with the capability to accept mobile- or app-based payments.
You may need to upgrade your POS hardware if you don't have the capability to accept "contactless" payments made with RFID/NFC enabled cards, phones, and devices, but since more and more customers are moving toward this type of low-contact payment, it may be worth it to you. 
Bartering, trading, discounting
While not technically part of the strict definition of "Alternative Payment Methods," bartering or trading for goods or services is pretty much the O.G. of the payments world, and in some business models this "alternative" can still make sense, depending on the attitude and willingness of the parties involved.
A dairy farmer might trade fresh milk to a local piano teacher in exchange for weekly lessons. A baker might barter a couple of dozen hot donuts for a local printer to make up some business cards. A tax preparing firm might offer free analysis and tax return preparation to all members of a local chamber in exchange for waiving annual dues. These are just a few examples of how this might work.
Of course, be sure to comply with all regulations related to your industry and adhere to proper tax laws.
Solo can help you accept APMs
Solo is the easy way for small businesses, solopreneurs, freelancers, and sole proprietors to pay and get paid. Buyers can pay you using cards or APMs like Apple Pay or Google Pay, and they don't have to sign up for an account to pay you! Check out Solo.co and learn why it might be perfect for you.
Solo

is the easiest way for small businesses to pay and get paid.

Solo mobile app is now available for everyone
Scan QR to download the Solo App
Solo mobile app is now available for everyone