In this article:
Purpose of the Better Business Bureau

Process of filing complaints with the BBB

What you need to do if you get a BBB complaint

How to remove a BBB complaint

Can you remove negative reviews on BBB?
Many consumers look to the Better Business Bureau (BBB) to determine how trustworthy a company is. Another common practice is seeking out businesses on BBB in order to leave a complaint or negative review when a customer feels they have been treated unfairly. 
Due to the nature of how this platform is used by consumers, it can have an impact on your online reputation, and thus your bottom line. Whenever a BBB complaint or review is submitted to your business, it's important to be proactive to resolve the issue. 
Purpose of the Better Business Bureau
BBB's vision is to create "an ethical marketplace where buyers and sellers trust each other." Through complaints, reviews, and their accreditation process, BBB can give companies trust ratings to help consumers find businesses they can work with. 
BBB sets the marketplace standards for trust and encourages businesses to engage in ethical best practices. 
But it's about more than just having a trustworthy business. You also need to deliver good results in order to get good rating on BBB for your business. 
BBB's rating system
BBB doesn't only rate their accredited businesses. They rate every business on their platform. This trust rating that BBB provides is intended to show how well a business interacts with its customers. 
BBB ratings are a letter grade based on the following criteria:
How the business responds to complaints

Transparency of products and offerings

Truthful advertising

The depth of information BBB has on your business
Because of this last criteria, it's important to make sure you fill out your BBB profile.
Process of filing complaints with the BBB
When a consumer files a complaint with the BBB, there's a process that this complaint goes through before it impacts your BBB rating.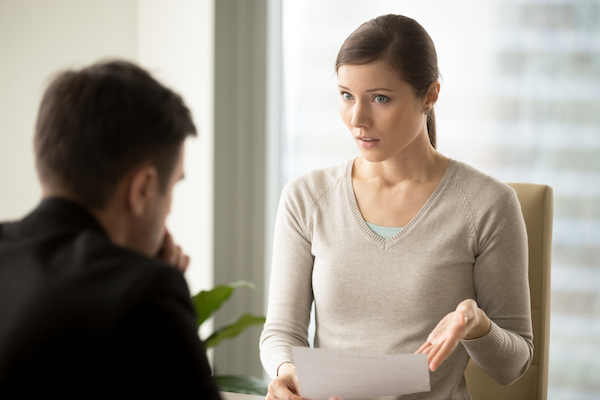 Let's give you a timeline of what that looks like. 
First, the complaint is filed by the customer. 

Within two days of the complaint being filed, the BBB will send you the complaint. 

You will have 14 days to respond from the date the customer filed the complaint. If no response has been received at that point, a follow-up letter will be sent to you.

If you respond to the complaint, the customer will be notified and asked to respond. Likewise, if you don't respond to the complaint, the customer will also be notified. 

Complaints are closed after 30 days. 
 So, what are your obligations during this process and how does it impact your business? 
What you need to do if you get a BBB complaint
BBB takes their complaints seriously and works with the customer and the business to resolve the issue if it is within the scope of problems that they work with. 
Complaints the BBB won't move forward on:
Pricing

Business policies

Employer/employee disputes

Professional procedures

Government agencies
Complaints will only be placed if they are clearly about a business transaction, such as a business not following through on order fulfillments. 
If a complaint is filed against your business, you should always work to resolve the complaint in order to maintain good standings with the BBB. 
However, if your business is not accredited, you have no legal obligation to respond to complaints. This is done on a voluntary basis. Only businesses that have applied and become accredited have made an agreement to respond to all complaints made against them. 
Please note: research shows that businesses that regularly respond to reviews earn up to 49% more revenue… so it's definitely in your best interest to respond to complaints and keep current on your review management.
Let's get into what your responsibilities are if a BBB complaint does come in. 
Resolving customer disputes
As you receive a complaint, you should always try to resolve the issue with the customer. You can send your response to the complaint back to the BBB to correspond with the customer, or you can reach out to the customer directly to try to remedy the situation. 
You have 30 days to resolve the issue before the file is closed on the complaint. 
Resolution proposal
As part of the resolution process, your business can submit a resolution proposal back to the BBB to give to the customer when a complaint comes in. From there, the customer can decide if your proposal resolves their problem or not. 
If you feel the complaint is irrelevant to your business or you were not at fault OR the customer isn't satisfied with your response, then the complaint may be moved to a mediation process or arbitration. 
BBB mediation and arbitration
During the mediation process, a professionally trained mediator will work with both parties to come to a resolution. 
During the arbitration process, an arbitrator will look at the evidence on both sides and determine a conclusion. 
In both scenarios, the BBB will choose a meeting location at a convenient time for both parties to have confidential sessions to resolve the problem. 
Results
In order to maintain good standing with the BBB, it is advised to follow through on the resolution process. 
When a BBB complaint is closed, these are the possible outcomes that can be posted on your profile:
"Resolved" means the customer was satisfied with the resolution

"Answered" means the business addressed the issue but the customer didn't respond to it or notify the BBB of their satisfaction

"Unresolved" means the business responded but didn't make a good effort to resolve the issue

"Unanswered" means the business didn't respond at all

"Unpursuable" means the BBB could not locate the business
Ideally, any complaint the comes in will show as "resolved" after a good faith effort by your company to help the customer through any issues they had. 
However, even if a complaint is resolved, customers can still leave you a negative review on the BBB. More on this later.
How to remove a BBB complaint
The process of removing a BBB complaint is not an easy one because it requires a little effort from the customer, and customers that have gone through the trouble of filing a complaint with the BBB are often reluctant or indifferent to removing it.
However, if you have gone above and beyond to resolve the issue and impress the customer, this is definitely a route worth pursuing. 
In order to remove a BBB complaint, the customer will need to fax their original complaint into your local BBB office and send them a request to have the complaint removed. 
To find your local BBB office, go to BBB.org and scroll to the map near the middle of the page. Type in your location, and click "locate."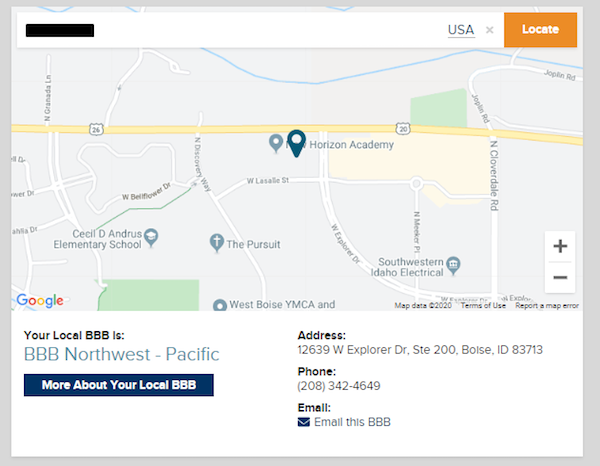 Submitting and removing negative reviews on BBB
Recently, the BBB has made some changes and they now allow consumers leave a more common type of "review" on your BBB listing, rather than going through the process of filing an official complaint. You can click to read more about the BBB review process. 
One thing to note: A customer cannot file a BBB complaint and leave a negative review on your BBB profile (at least not using the same email address). 
Process of submitting a review on BBB
Leaving a review for a business on BBB is similar to leaving a complaint, but the review process takes less time. 
Here's a timeline of the BBB review process:
Customer submits a review and receives an email to verify their email address (the review will only be submitted for customers who verify their email address)

The business is notified of this new BBB review

The business has three options to respond: Ignore, Respond, Not My Customer

If the business ignores the review, it will be posted in 3-10 days on their BBB profile

If the business responds, the review will be posted immediately

If the business selects "Not My Customer," the BBB alerts the reviewer and requires them to prove their interaction with the business
How to remove a negative review on BBB
Currently, businesses cannot request that the BBB remove a customer review. They can only request that their response to the customer not be published. 
The only way to remove a negative customer review from your BBB profile is to ask your customer to retract their review. They will need to use the same email address they used to submit the review and email the BBB requesting that their review is removed. 
Generally speaking, a customer is not going to just remove their review because you asked nicely. You need to work with your customer to resolve the issue that caused them to write the review in the first place. 
When they seem satisfied that their problem was fixed, that is a great time to ask them to remove their review. Some customers will be willing to do this, and some won't.
Regardless, research shows that what matters most when it comes to reviews is that you respond to them, not whether they are "good" or "bad" reviews. 
This shows other potential customers that you take complaints seriously and work to resolve concerns.
In fact, businesses with 100% 5-star reviews actually earn less money than businesses with 3.5-4.5 star ratings. 
You may also like:
Manage your online review platforms
BBB isn't the only review platform that your business should be aware of. The most relevant online review platforms for small, local businesses are Google, Yelp, TripAdvisor, and Facebook. 
Be sure to take the time to keep your profiles updated, and respond to your reviews (good and bad) on these platforms as well.
Sources:
https://www.bbb.org/process-of-complaints-and-reviews/complaints
https://www.bbb.org/greater-san-francisco/reviews/about-bbb-customer-reviews/customer-review-f.a.q.s/
Solo

is the easiest way for small businesses to pay and get paid.

Solo mobile app is now available for everyone
Scan QR to download the Solo App
Solo mobile app is now available for everyone