In this article:
How to tell if a review is fake

How to respond to fake reviews

How to remove fake reviews

Get more positive reviews
Getting regular online reviews is an important part of keeping up with your online reputation. Often times these will come naturally, and sometimes you have to do a little more work to maintain a good supply of fresh reviews. But sometimes, people who weren't ever your customers take it upon themselves to try to badmouth your company with fake Google reviews. 
Fake reviews are frustrating. They sometimes come from a disgruntled former employee or a competitor and they are loaded with false claims. But occasionally people mistake your business for another and leave a negative review in the wrong place.
As part of your small business's review management strategy, you need to know how to handle a fake review if you ever receive one. 
We'll walk you through the best course of action in handling fake Google reviews. 
How to tell if a negative Google review is fake
First, you need to determine if the review is indeed fake. Sometimes this is guesswork, but more often than not you'll be able to tell.
Watch out for these top identifiers of fake reviews on Google:
The person who left the review doesn't match up with anyone in your customer list or a current customer/patient that you have record of

The profile of the reviewer is anonymous

The timing of the review is suspicious (after an employee was let go or a new competitor enters the market)

The profile of the reviewer is suspicious (only leaves negative reviews for specific types of companies or uses repetition in their reviews across different companies)

The comments of the review are generic or full of keyword spam
Go deeper: How to spot fake online reviews
Pay attention to the review and do a little deeper dive to determine if the review is fake. When you have made that discovery, take the next steps to handle the fake review. 
How to respond to a fake negative review on Google
Even though you know the review is fake, that doesn't mean that potential customers who read your reviews will catch on. That's why it is important to respond in a professional manner to fake reviews (even though you may not want to give them the time of day). 
It's important to respond to all reviews that come across your Google Business listing, including those that are negative or fake. 
The best way to respond to a fake review is to point out that it is fake in a subtle and professional way. This will help others who read the reviews to recognize the spammy review and discredit it.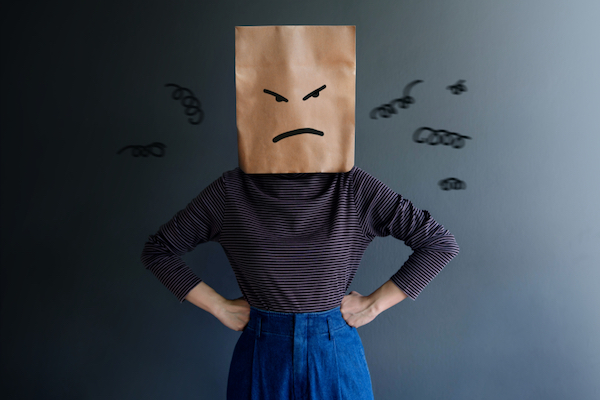 Here's an example of a response you might use on an anonymous review or a review from someone you don't recognize:
"Hello, we are sorry you had a negative experience with our company. However, we are unable to identify you as a customer in our records. If we are mistaken, please reach out so we can improve this situation."
Check out our complete guide: How to respond to negative reviews
Reporting fake reviews on Google
The next step is to report the review. Google will only remove reviews if they are in clear violation of their review content policies:
No fake or spammy content 

No off-topic content

No restricted content

No illegal or sexually explicit content

No offensive, dangerous, or derogatory content

No impersonating

No conflicts of interest (reviewing your own company or a competitor's listing)
If you are certain the review is fake, then it goes against Google's policies and has a high chance of being removed. 
This doesn't guarantee that Google will remove the review, though, because they do need to be convinced that the review is fake. So it's good to provide as much insight as possible into the report of a fake review (or at least as much as Google will allow you to). 
To report a Google review, you simply need to navigate to the review on the Google My Business listing, or within your Google My Business dashboard, and click the three-dot icon in the right corner of the review. Click "flag as inappropriate" and then follow the prompts to report the review to Google. 
Read our comprehensive guide: The complete guide to removing fake reviews
Work to get more positive reviews
The best course of action after dealing with a negative review on Google, especially a fake one that you can't remove, is to consistently be working to get more positive reviews. 
Don't let fake reviews ruin your online reputation. Instead, continue to improve it with a good review management strategy. 
Happy customers generally aren't as motivated to leave reviews as unhappy customers (or, unfortunately, as ill-advised competitors). That's why you need to have a strategy in place to encourage satisfied customers to leave your business online reviews. 
Reminding happy customers that you appreciate their honest feedback can encourage them to leave reviews, and will help you drown out the noise of any fake and negative reviews you've acquired, and show potential customers the awesome things that your company is doing well. 
The best way to invite a customer to leave a review is to make it as easy for them as possible. Simply reminding your customers that their feedback is important to you, or sending a text or email link to your Google My Business page, makes this process much easier. 
Solo

is the easiest way for small businesses to pay and get paid.

Solo mobile app is now available for everyone
Scan QR to download the Solo App
Solo mobile app is now available for everyone