In this article:
The absolute least expensive way to accept credit cards

Ways to cut down credit card processing costs

Cheapest processing options for small business
A big reason that many small business owners don't accept credit card payments is because of the fees that are assessed as their customers make purchases. These fees can add up fast, but not having a credit card payment option can be a huge disadvantage to any business. 
Today's customers expect even roadside carts and truly small businesses to accept credit cards, and the fees associated with that method of payment shouldn't be enough to keep you from getting started. 
We'll talk about some of the cheapest options for credit card processing so you can find a good fit for your business. 
Ways to cut down costs of credit card processing 
First, we have a few tips to help you reduce the cost of credit card processing. 
Avoid multi-year contracts
Whether you opt for a third-party payment processor or not, try to avoid committing to any lengthy contracts. If possible, choose an option that either doesn't require you to sign a contract, or sign for a year at a time. You may wish to switch services down the line as your business grows, and multi-year contracts often have heavy termination fees. 
However, be aware that you will most likely get the lowest rates if you opt for a traditional processor who offers "interchange plus" pricing. And if you want the absolute lowest-cost processing, you will likely need to sign a contract with a traditional processor. Plus, longer contracts can often result in lower overall costs because it's beneficial for your processor to serve your business for as long as possible.
Watch out for added fees for services you may not need
Beyond heavy termination fees, there may be other fees included in your monthly invoices. As you are getting quotes from various service providers, ask for samples of itemized invoices so you can see the different charges that they assess. 
Some processors include potentially helpful add-on services by default (for an additional fee), and will automatically bill you for these services unless you specifically opt out before you sign a contract.
These services may be very useful for your business, so make sure you understand how these value-added services can benefit your business before you ask your processor to omit the services and any associated fees.
Ask your processor or merchant level sales agent for discounts and other price breaks
When it comes to credit card transaction fees, there are two main approaches: interchange plus and flat rate. Every credit card network (VISA, Mastercard, AMEX) charges an interchange fee that your service provider pays for each transaction. Because of this, most providers have some kind of markup on that cost so they get their cut. 
Traditional processors typically use "interchange plus" pricing, charging the current interchange rate plus their markup. Interchange rates are subject to change so you might not always be paying the same fees on transactions. 
However, the interchange rate is usually the smallest percentage of the fees you'll likely be paying when you accept credit cards, so your final costs will likely not vary that much, even if you go with interchange plus pricing.
It's in the processor's markup and additional fees and services where you can negotiate a little wiggle room with your processor or merchant level sales agent. They obviously need to make a profit, but they also want to keep your business, and if you develop a trusting relationship with them you can often ask for preferred rates or get add-on services at lower costs, or even get "value added" services for free.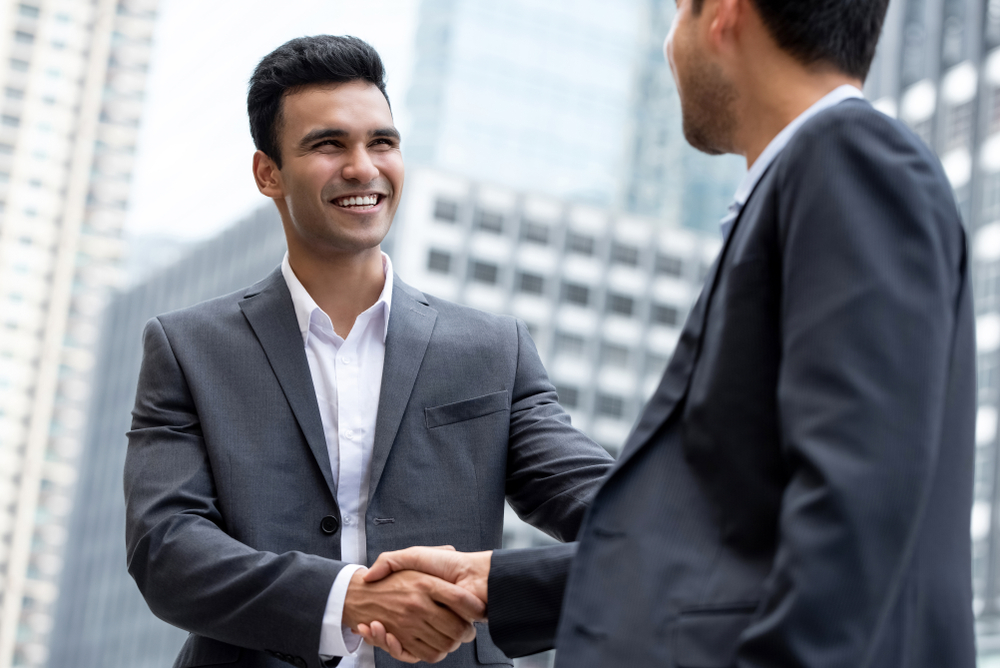 A note on third-party payments facilitators or "aggregators" 
Third-party payment facilitators (i.e., Square/Block, Stripe, etc.) are potentially very straightforward to get small businesses set up and processing. Providers like the new third-party payments facilitators that use "flat rate" pricing charge a flat rate regardless of the fluctuation of the interchange fee. This can be somewhat helpful because you always know what you will be paying and won't have to anticipate changes in costs as the interchange rate fluctuates. 
However, be aware that flat rate processing is nearly always more expensive than traditional interchange plus pricing, so make sure to weigh the costs against the needs of your business. Generally, a traditional processor can save you about 20% in processing fees compared to a third-party payments provider charging you a flat rate. 
Rates and fees vary though, so be sure to check out all your options.
What is the absolute cheapest credit card processing option?
As discussed above, if you want the absolute cheapest way to accept credit cards, you'll probably want to sign up with a reliable credit card processor and negotiate a good "interchange plus" processing fee structure rather than using one of the new "aggregators" that uses flat-rate pricing.
Third party payments facilitators currently charge between about 2.4% on the low end (if you meet certain requirements) to about 3% or more on the high end, plus an additional .$10-$.15 fee per transaction, to process credit cards. This may not sound like a lot, but for small businesses that sell a lot of low-dollar items, or those with very small profit margins like restaurants, these flat rate fees can make it actually unprofitable to accept credit cards in some cases. The ease of entry and convenience of use may make it worth it, though.
It does take more time to get set up to accept payments with a traditional processor. But your processor's local merchant level sales (MLS) agent can be a very useful business advisor, particularly about new technology and offerings in the payments world. Not many small business owners have the time to keep abreast of all the latest technology and payments innovations, and your MLS agent is very interested in keeping you as a client.
So, you can typically get lower rates from a traditional processor, but you'll definitely want to shop around.
Solo

is the easiest way for small businesses to pay and get paid.

Solo mobile app is now available for everyone
Scan QR to download the Solo App
Solo mobile app is now available for everyone